-
Custom Plastic Injection Molding
Plastic injection molding process helps when it comes to build complex parts in high volume. Plastic injection molding process offer high level of production and minimize the part unit cost.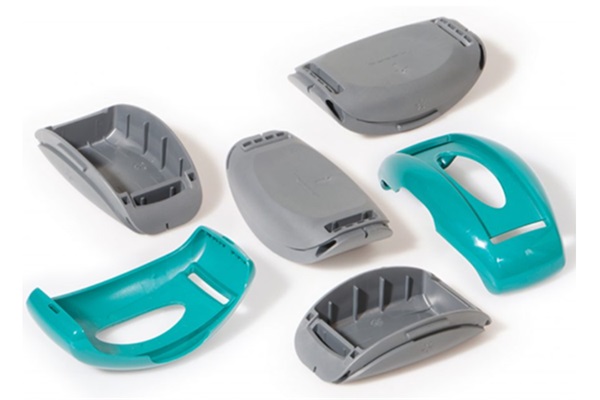 TEAM Rapid, as a leading custom plastic injection molding manufacturer, we provide high quality plastic injection molding services at low cost. We got a reputation being the one of the best plastic injection molding manufacturer in industry. Our team of engineers specializes in manufacturing complex and simple plastic parts with strict tolerance. We offer professional services from design, tooling, samples, mass production, packaging and shipping. Our toolmakers work hard to ensure product quality, precision tolerance and on time delivery. We are able to build parts with complex geometries in wall thickness in high volume. And we are also able to mold large parts. Our team of material specialists are able purchase resins which meet FDA, Rohs, REACH and NSF standard in favorable prices. Our automated press allows us to run production to the unique requirement of every application. Our on-line vision inspection system, in-lab test, measurement ensure product quality, color, physical appearance and characteristics meet customers' specifications and requirements. We also provide custom packaging 3D printed prototypes, on time delivery and other additional support services.
Our Custom Plastic Injection Molding service include instant quote for mold and part, competitive cost, quick build and quality production, lifetime warranty on production molds, no size limitations, part modifications, project management, any available material selection and surface finish.
No matter customers need hundreds, thousands, or hundreds of thousands of custom plastic parts, our experienced mold makers will build the most cost-effective molds by the most advanced technologies. We will always deliver parts on time which meet customers' budget. As we also offer our lifetime mold guarantee as our molds are make with high quality steel.
Contact us at sales@teamrapidtooling.com to let us help you with your next custom plastic injection molding projects. Our team of experts will do everything possible to make it easy for each customer to compare different material, quantities and configurations at the beginning, and then comply with the end design and requirement.