High-quality Clear Plastic Injection Molding Parts
From a small clear cup to a clear lamp cover or even parts used in the helicopter, we can easily find clean plastic injection molding parts in our life. Clear plastics for injection molding are used widely in all walks of life. TEAM Rapid has offered clear plastic molding services to help many customers successfully make their clear plastic parts in the past 10 years. Our rapid manufacturing of parts, including light pipes, lamp covers, clear plastic cups, Lenz covers, panel covers, etc., receives lots of positive feedback.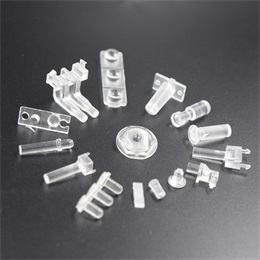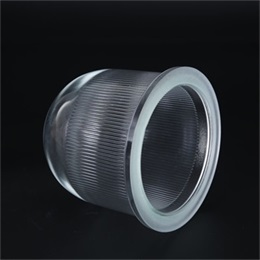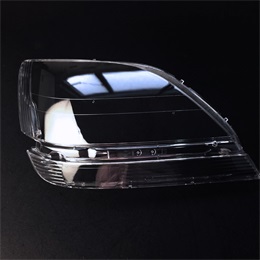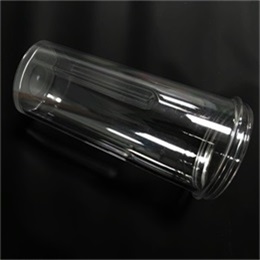 Light Guide Lamp Cover Lens Cover Clear Plastic Cup
Clear Plastic Molding Products Made By Plastic Injection Molding Service
Among the various injection molding materials, you can use transparent plastics, which have quite a lot more advantages when compared to regular plastic materials. There are multiple uses of clear plastics in the injection molding process, and you can see various items produced with clear plastic injection molding nowadays. PC, Acrylic, ABS, and PP are the most common clear plastic injection molding material you can use to produce various clear plastic molding products. The benefits of clear plastic injection molding include the following:
Transparent design.
Clear plastics have a transparent design, making the end products look more elegant and unique, such as the case with clear plastic chairs and ornaments.
Non-toxic.
The products that use clear plastic molding are non-toxic, meaning you can use these products to store foods and drinks without worrying about their unhealthy effects on your body.
UV resistant.
Clear plastic molding products are resistant to UV light, which is excellent for outdoor applications, such as the case with clear plastic roof panels.
Scratch proof.
Clear plastic products, such as PC and PMMA, can resist scratches, so you don't need to worry about damaging your items because of scratches or cracking.
Here are some of the most common clear plastic molding products you can find in the market today:
1. Clear Plastic Cups
Clear plastic cups are one of the most common clear plastic molding products in your everyday life. The transparent plastic cups can help you serve your drinks in a much simpler way, as you can throw the cups away after you use them. These cups are also common for mineral water products. You can also use transparent plastic cups alongside your water dispenser to make it easier to make coffee or drink plain water with it. The most common sizes for transparent plastic cups are 9 and 14 oz.
2. Clear Plastic Storage Bins
Do you need to organize your items at home or the office? You can use clear plastic storage bins to do that. The clear plastic storage bins will provide space for all the stuff you need to organize. By putting your items inside the storage bins, you can store them in a much neater way while keeping your room clean. The good thing about clear plastic storage bins is that you can see through the items you have stored within these storage bins. So, you don't need to open the lid of each storage bin to see what's inside.
3. Clear Plastic Ornaments
You can make plenty of ornaments from clear plastics, such as Christmas and other holiday ornaments. Even regular house ornaments can use clear plastics as their primary materials. Depending on the occasion, you can put various decorations inside the clear plastic ornaments to add more beauty to them. Clear plastic ornaments are great to display both day and night, and your holidays will become much merrier with these ornaments around.
4. Clear Plastic Plates
Most people use glass or ceramic plates as their everyday household items. However, there are also regular plastic and clear plastic plates you can use besides that. Clear plastic plates have a more elegant look than regular plastic plates. Also, it's worth mentioning that clear plastic plates have a similar look to clear glass plates, with one primary difference. Clear plastic plates won't crack or shatter, just like glass plates, so you can use them long-term without worrying about damaging them when they fall off the floor.
5. Clear Plastic Box
Another clear plastic molding product you can find in the market today is clear plastic boxes. There are plenty of variations of clear plastic boxes you can see on the market today, and they offer different sizes and different uses. For instance, you can find clear plastic boxes for food containers. You can also find clear plastic boxes you can use as storage boxes. Depending on the size and usage of the box, you can often stack the smaller boxes together to organize them more easily.
6. Clear Plastic Bowls
Clear plastic bowls have the same function as the regular bowls you use to eat soup, ramen, and other foods. The only difference is that you can see inside the bowl with the straightforward plastic design. Also, some thinner, clear plastic bowls are disposable, so you can throw them away into the trash bin after finishing your food. There are two versions of clear plastic bowls you can find on the market today: the one with the lid and the one with no lid.
7. Clear Plastic Chair by Plastic Injection Molding Service
Do you want to make your kitchen look much more elegant, or do you want to decorate your room with a unique decoration? You can put clear plastic chairs in your room to make it look much better. It will make the room stand out, and you can get all the benefits of a plastic chair. This is another clear plastic molding product you can consider getting for your home decoration. The clear plastic chair will also look best in your office, so you should try it.
8. Clear Plastic Roof Panels
Another application of clear plastic molding is clear plastic roof panels. Clear plastic roof panels can provide plenty of benefits when you install them in your house:
A: They are much more lightweight than the regular roof panels you can find today.
B: They are much more durable against scratches and cracks, so you don't need to worry about water leaks when you have them.
C: They are very easy to install.
These clear plastic roof panels can also provide a clear view of the sky, so it can be quite a sightseeing experience when you have these roof panels installed in your house.
Contact TEAM Rapid for Clear Plastic Molding Service
These are the clear plastic molding products you can find in the market today. Many people prefer to use clear plastic molding products because of the see-through feature, and for some products, clear plastics can provide a sense of elegance when they use them. TEAM Rapids has successfully made many clear plastic parts for our customers, contact us today for your upcoming projects.
Molding Clear Plastic at TEAM Rapid
TEAM Rapid offers high quality & cost-effective clear plastic injection molding service. Plastic injection mold making is same important as clear plastic parts molding. Making plastic molds and how to mold plastic are two big topics! Good-quality plastic mold is the foundation of making high-quality clear plastic molding parts!

1. Use the right steel for clear plastic molds building.
NAK80, S136, and S136H are the universal steels used for the cavity and core at TEAM Rapid. For low-volume clear plastic molded parts such as clear plastic molding and clear plastic molding covers, we usually suggest our customers use NAK 80 or S136H for the plastic injection molds. It is good to have 50,000 + short, clear plastic mold injection parts, even without heat treatment. For the large volume demands, the advantage of heat-treated S136 is over NAK80 and S136H. It is more durable for injected molded plastic.
2. Use the right injection mold plastic for your Clear Plastic Molding.
TEAM Rapid offers a series of clear injection molding of plastics, such as ABS; PMMA; PC; PS, etc., for your plastic mold injection parts. Material is a critical factor affecting your final product's function and performance. Take a mirror finish lens, for example. PC / PMMA should be the first choice plastic for injection molding. These 2 materials have great properties on finish and transmittance; if you switch the material to clear PP, the performance will be different. Taking full consideration of the material before tooling and clear plastic molding is important! You can get your most expected certificated clear plastic at TEAM Rapid. Contact our plastic injection molding engineering team at [email protected] to select the right injection molding plastic for your project now!
3. Finishes available for your clear plastic molded parts.
TEAM Rapid as a professional plastic mold maker, follow SPI standard. We have made many clear plastic parts, such as clear plastic molding covers and clear plastic corner molding in SPI-A2 and SPI-A3 finishes. SPI finish & texture/sand blasting finish are applied most popularly. Also, depending on the part's requirement, such as the light pipe, we will give according to the customer's needs to add the scale of the light diffusing agent into mold plastic, which will help the light pipe be more suitable for use.
4. Use the right size injection machine to mold your clear parts.
It is unreasonable to mold your small clear plastic corner molding with a large-capacity plastic molding machine, but this will highly raise the risk of injection defects such as silver streak, air bubbles, surface gloss defects, flow marks, etc., and may lead to a problem on your final product's performance. At TEAM Rapid, we are equipped with a series of injection machines ranging from 50 to 500 tons. We care for parts' quality in every detail, from part structure optimization, mold design, and tool building to molds for plastic injection by the right machine. We apply the best plastic molding manufacturing parameters.
TEAM Rapid is one of the best plastic injection molding companies. We offer plastic injection molding service at any volume. Looking for plastic molding manufacturing? Contact us to get the solution now.
Frequently Asked Questions