Plastic Injection Molding Service - Affordable Injection Molding Parts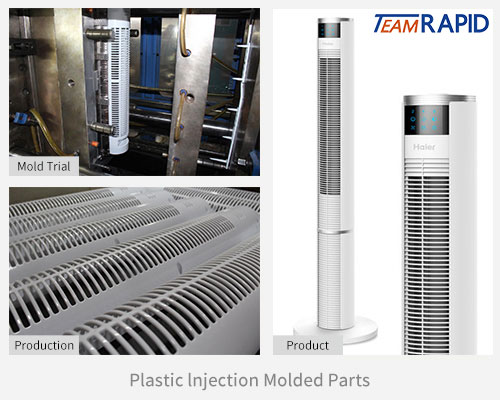 TEAM Rapid is one of the Chinese leading manufacturers that offer high quality plastic injection molding service. We provide manufacturing solution which include raw material verification, tool building, injection molding, finishing and product inspection to meet customers on demand needs. Our team of engineers is committed to offer high quality of professional support for plastic injection molding service for any sizes of order or complexity.
1. Rapid prototype tooling and low volume injection molding of 50-5,000+
parts for prototyping or small batch production.
2. Bridge tooling and medium volume rapid injection molding of 5,000-100,000+
parts for market launching.
3. Production tooling and high-volume plastics injection molding of 100,000+
parts for mass production.
During these years, we have applied custom injection molding to help lots of customers to make injection molded parts successfully. Send us an email to learn more about our plastic injection molding service capacity.
What is Injection Molding?
Injection molding is a cost-effective way to create plastic parts in low to high volume. Injection molding process involves injecting molten plastic material into a mold and eject the solidified parts. The injection molding process repeats hundred or thousand times. The mold cost is amortized and drive down the injection molding cost per part to a few dollars of even less. As the process use the same mold to create each part. The plastic molded parts have consistent quality. When 3D printing vs injection molding, the molding process have a wide range of material, color, cosmetics, polishes and surface finishing options than 3D printing or even CNC machining.
TEAM Rapid is a plastic injection molding company who provides on-demand prototypes, low volume injection molding, and large volume production molding. We mold your plastic parts you need without design compromises at the correct price point. Our professional engineering team offer consultation of every injection molding quote and will move your rapid injection molding from design to production efficiently. Our team is experienced in different types of industries.
Types Of Injection Molding Services
TEAM Rapid is one of the best injection molding manufacturers in China, we work with various types of custom injection molding to meet your low to high-volume needs
Clear Plastic Molding Insert Molding Overmolding Injection Molding Threads Silicone Rubber Molding
Injection Molding Services for Industries
1. As a reliable injection molding supplier, TEAM Rapid has being served many customers oversea in a wide board range of industries including medical, consumer, consumer etc.
2. With seeing a huge variety of products, we know how to work on every new custom plastic injection molding project quickly at the right mold design and injection parameters.
3. With more than 10 years' experience, we understand the context and differences in product development for each industry, giving us advantage in addressing the specific of customer needs.
Are you looking for a manufacturer or a plastic injection molding companies near me to make your injection molded parts? Upload your drawings to get a free quote now!

How Plastic Mold Injection?
Plastic mold injection needs an injection molding machines, raw plastic material and mold. The raw plastic material is melted in the injection unit and injected into the mold. The injection molds are machined from steel or aluminum. The parts cool and solidifies into the end parts in the mold. Here at TEAM Rapid, our engineers will review your plastic injection molding project and offer a free quote. We will double check with you to make sure every detail, specifications, lead time and price meet your meet. We will CNC machine a high-quality injection mold. When the mold is built, we will send you samples for approval. When the mold is approved, we will begin production. TEAM Rapid, molds a wide range of parts from the smallest medical injection molding insert to large automotive, aerospace and defense parts.
Advantages of Injection Molding with TEAM Rapid
There are many plastic injection molding companies. Why should you choose TEAM Rapid's injection molding service and injection mold China? Here are the reasons:
1, Professional engineers
Our injection molding engineers have rich experience, we have handle thousands of injection molding projects. We can get the correct parameters immediately
2, Modern and advanced facilities
We create the most precise molding by using imported and top-brand local injection molding machines.
3, Unlimited capacities
Except for our in-house facilities, we have a strong network with our partner. We have metal and plastic injection molding machines from 50 to 1000 tons. They are ready for customers' orders without delay.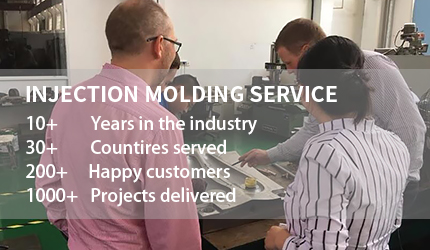 4, Quality guarantee
We guarantee each rapid manufacturing project is 100% inspected before shipment.
5, Competitive price
Our consistent technical innovation reduces the plastic injection molding costs at maximum.
6, On-time delivery
We ship injection molding parts in 7 working days.
7, High quality services
We understand your standards and know what your needs. We offer professional plastic mold injection analysis, and injection mold China advises for your projects
Flows of Our Injection Molding Progress
TEAM Rapids offers one-stop plastic injection molding service starts from inquiry to engineering supports, tool building, injection molded parts delivery. In the past 10 years, we help more than 500 customers to mold their parts successfully. Contact us now.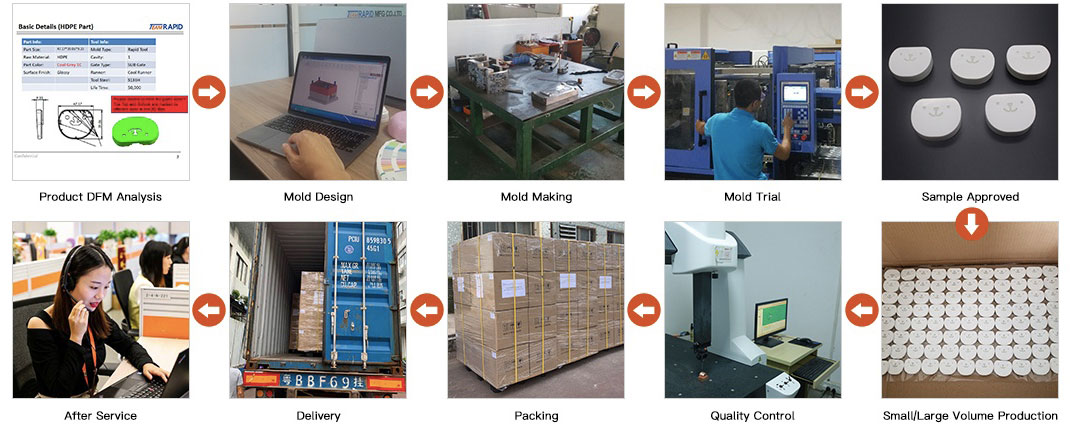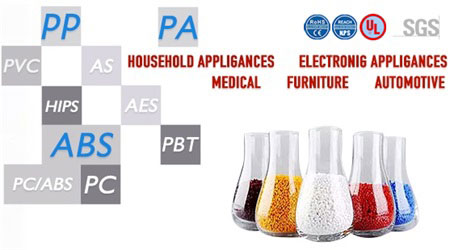 Available Injection Molding of Plastics
1. Hard plastic: ABS; ASA; PC; PMMA; PP; HDPE; POM; Nylon; Nylon+GF etc.
2. Soft Plastic: TPE (with different hardness); TPU (with different hardness) etc.
3. Material in different properties such as UV, chemical, abrasion and impact resistance; good mechanical performance; Flexibility; Transparency.
4. Reliable & stable material supply chain; material data sheet/COC/COA available.
Thousands of thermo-forming and thermo-setting injection molding of plastics are available at TEAM Rapid, Contact our technical specialists to learn more which one is right for you!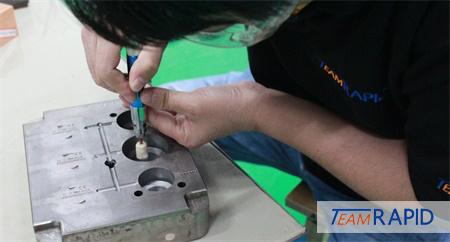 Injection Molding Finishes
TEAM Rapid offers a series of Molding surface finishes by existing standards or a physical sample.
1. We follow SPI polishing standard for smooth and glossy surfaces.
2. We follow VDI 3400 series for sparking texture surfaces.
3. We follow Mold-Tech equivalent for textured surfaces.
More details about the molding surface finishes standards.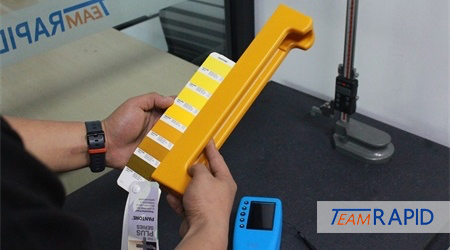 Injection Molding Colors
TEAM Rapid provides custom color matching, it is offered on customer supplied
Pantone/RAL number or customer supplied physical sample. There are three
types of options to achieve custom coloring at TEAM Rapid:
1. For low-volume molding - using pigment in the hopper.
2. For high-volume molding - purchasing compound custom material.
3. For very high-volume molding - using a master batch colorant.
Check the differences among these 3 methods.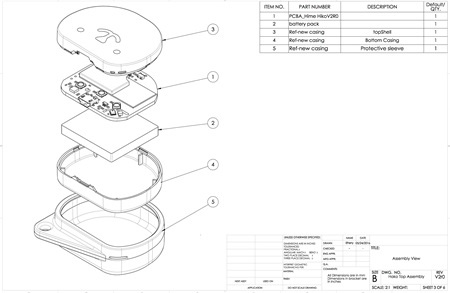 Injection Molding Tolerance Visual Quality
At TEAM Rapid, we always suggest our customers to set-up the critical dimensions and expected visual quality at quoting stage.
1. If no specified, we comply with the Din 16742 standard tolerance for plastic injection molding.
2. Depends on the part's visibility and applications to set up the visual quality standard with customer.
As one of the best injection molding solution companies, we work closely with you to optimize your designs for manufacturing. Shooting down any areas where design may produce shrinkage, warping, thermal stress etc., which may lead to assembly and functional problems.
Post-Processing for Injection Molding Parts
Depending on your application's requirements, you can choose from the following when requesting an injection molding quote: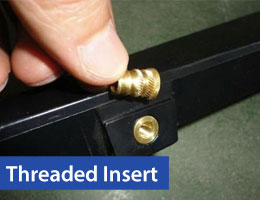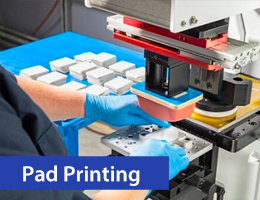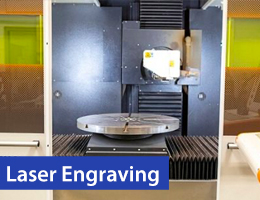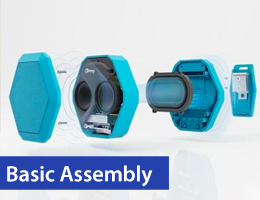 Injection Molding: Report! Report! Report!
Injection molding services have always been one of our core services. Our company has advanced injection molding and testing equipment which can provide you stable qualified parts. Contact us at [email protected] to learn more about our custom injection molding.

High Mix Low-Volume Injection Molding at TEAM Rapid
TEAM Rapid is one of the best injection molding companies who offers full services start from design concept, prototyping to mass production. Our team of experts is always ready to guide you including idea, design, creation, prototyping, production, testing, inspection and shipping. As High-Mix Low-Volume Manufacturing projects involve setup, we can gather all materials and tools to identify waste in process before beginning the project. Measuring setup time and performance to make sure improvement over time. Contact us now for your new High-Mix Low-Volume Manufacturing project. Besides from the services above, we also offer silicone injection molding, reaction injection molding, injection blow molding, and diy injection molding supports for our customers. Looking for injection molding companies near me or a manufacturer who offers plastic injection molding near me? Maybe you can try our fast delivery first.