CNC Machining Services - From Prototypes to Production
What is CNC machining? CNC machining, or Computerized Mechanical Control machining, is the type of manufacturing process that uses programmable codes and software to control the machining equipment. With the CNC machining process, you will need to develop the design data for custom CNC machining prototypes, hardware parts, and components you would like to produce. Then, you will need to turn the design data into specific code controls that the CNC machining centres can read and interpret.
With the software and code controls you have inputted into the Hass CNC machining equipment, you can direct the equipment to work on prototype CNC machining, hardware parts, and components according to your design data. This method will offer a precise and accurate CNC machining part with complex and intricate designs.
What are CNC Machining Services?
The entire process of CNC machining can get quite long and arduous, and often, companies will have certain difficulties dealing with the CNC machining process by themselves. This is where CNC machining companies come into place. The machining services are the CNC machining shops that provide services related to CNC machining to various brands and companies worldwide.
With custom CNC machining, companies or brands can request certain CNC machining shops to create aluminum CNC machining parts and components according to their design requirements. The CNC machining shop will help these companies fulfil their requests within a deadline or production timeline. These services will handle all the aspects of advanced CNC machining for their clients, from design to CNC prototyping and production.
Characteristics of a Good CNC Machining Services
Many CNC machining shops near me will offer various machining services, such as traditional and CNC machining services. These companies will offer competitive pricing for their services and a wide range of rapid manufacturing methods they can provide for you. How can you pick the one that is best for your CNC production machining? Who is the best CNC machining companies in China?
● A Wide Range of CNC Machining Types.
It's best to pick the CNC machining service that offers a wide range of CNC machining types, such as online CNC machining, CNC milling, CNC laser, CNC EDM (Electrical Discharge Machine), CNC plasma cutting, CNC lathes and turning, and CNC machining centre. The more varieties of the available CNC types, the more options you can have to fulfil your aluminum CNC machining and other CNC prototyping and volume production requirements.
● Responsive Communication.
The best CNC machining always will provide responsive communications for their clients. It's best to pick the CNC machining service that can respond to your questions in a few hours or, even better, in a few minutes. This way, you don't need to feel anxious whenever you need to get some questions answered by the CNC machining company.
● Worldwide Reputation and Expertise.
You can choose the CNC machining services online that have a worldwide reputation and expertise, meaning that it has served various clients worldwide with the excellent work quality. The CNC machining company's experience is also essential. It's always best to pick the one with over five years of experience in the industry.
● Expert Engineers.
Five-axis CNC machining won't produce excellent prototypes, parts, and components without the touch of expert engineers who manage and operate the CNC machining centre. You must pick the best CNC machining with plenty of expert engineers ready to fulfil your production requirements.
● Reliability and Cost-Effectiveness.
A good CNC machining service also needs to be reliable in providing you with on-time delivery for your project. Also, the best CNC machining should provide cost-effective offers for your project requirements, making it easier to minimize the costs you need to spend on each production cycle. Doing that can also increase your overall profit potential for each project you have ordered.
Why CNC Machining Services at TEAM Rapid

Professional
Professional technology engineering team equips with a series of high precision CNC center, and high speed CNC machining centers to support your CNC prototyping and machining needs

Quality
We have a professional quality control department and strict QC system with general standard tolerance grade IT12, 100% inspection before shipment.

Good Price
We provide CNC machining China, low-volume manufacturing and mass production CNC machining parts with the most competitive price.

OEM & ODM
We provide OEM & ODM custom CNC machining to customers.

Service
Goold sales engineering team provides best pre-sale and post-sale service within 12 hours. We take full responsibility for all our parts. If the precision CNC machining parts damaged during transportation or any unexpected situation causes the customer to be dissatisfied with the part, we will remake new parts and ensure that it is safely delivered to the customer.
Business Line
Being in Precision CNC Machining field over than 10 years, our stable and reliable supplier chain alloys you to get expected machining materials and post finish quickly and selectively.
CNC Mill Marching Service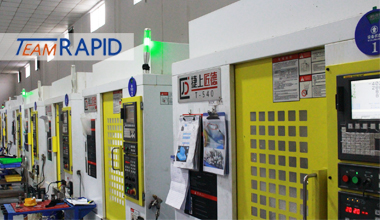 We offer 3,4, and 5-axis CNC machining capabilities with tight tolerance down to 0.01mm.
1. 3-axis CNC mills: 3 axis can cut individual features during operations, it is capable of creating the same products, or wholesale CNC machining aluminum parts as 4 axis and 5 axis etc. high-speed CNC machining machines, but the 3 axis machines cannot deliver the same level of detail or efficiency as its predecessors.
2. 4-axis CNC mills: 4-axis high-speed machining centres are a multi-use CNC tool functioning at a slightly higher competency than the 3 axis; it can operate on wood, foam, composite board, aluminum alloy, and even PCB!
3. 5-axis CNC mills: 5 axis CNC machining is capable of cutting the most complex and tedious designs, such as CNC machining aerospace parts and CNC machining aircraft parts; it can operate much faster than 3 axis and 4 axis CNC vertical machining centres and provide vertical milling in high precision and quality available.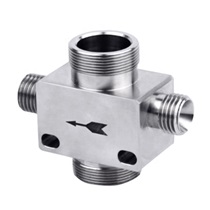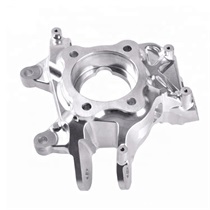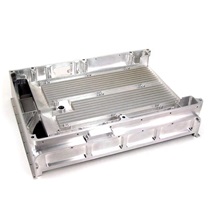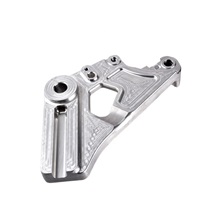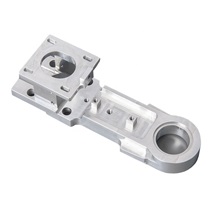 CNC Lathe Machining Service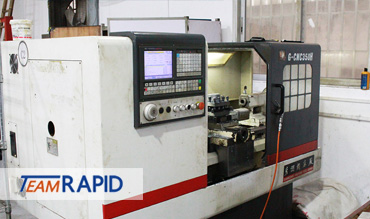 1. We can accurately make turning aerospace CNC machining parts with complex internal features like spherical cavities, deep grooves etc.
2. Multi-function CNC turning, multi-part CNC lathe machining, and CNC swiss machining turning are available at TEAM Rapid.
3. Fast delivery of CNC aluminum machining for low-volume manufacturing to mass production.
Are you looking for precision CNC machining? Contact our team at [email protected] to get a competitive CNC machining quote now! We may have a new CNC machining technology or suggestions for your metal lathe projects!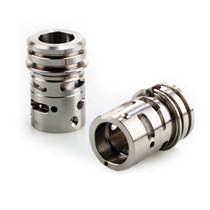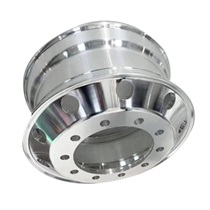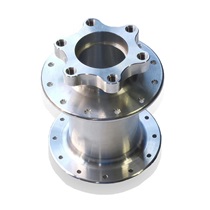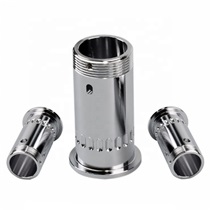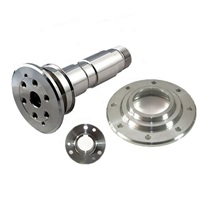 Diversity Engineering-Grade Materials Available for Our CNC Machining Services
We store more than 50 engineering-grade metals and plastics that are suitable for various part applications and industries. Contact our engineering team to get suggestions not only for the CNC machining aluminum but also for other materials.

An Extensive Selection of Post-Finishes at TEAM Rapid
TEAM Rapid proudly offers an extensive selection of professional post-finishes to supplement our manufacturing processes, giving you everything you need for a standout prototype or market-ready product. Here are some post-finish options for CNC plastic machining and CNC metal machining services.
| | | | | |
| --- | --- | --- | --- | --- |
| Aluminum | Stainless Steel | Steel | Plastic | Brass |
| Clear Anodized | Polishing | Zinc Plating | Plating | Gold Plating Machine |
| Color Anodized | Passivating | Nickel Plating | Painting | Electroplating |
| Sandblast Anodized | Sandblasting | Chrome Plating | Polishing | |
| Chemical Film | Laser Printing | Oxide Black | Sand Blasting | |
| Brushing | | Carburized | Laser Printing | |
| Polishing | | Heat Treatment | Silk Printing | |
| Plating | | Painting | | |
| Painting | | Powder Coated | | |
| Powder Coated | | Electroplating | | |
| Laser Printing | | | | |
| Silk Printing | | | | |
CNC Precision Machining AT TEAM Rapid
Our dedicated project managers will keep you posted on every detail of your ongoing China CNC machining projects through photos, videos and reports; we guarantee you know the project status. Contact us for CNC precision machining projects. Are we looking for metal lathe projects, CNC machining titanium, large CNC machining, brass CNC machining, and 5 axis CNC machining services? We can help you with this!

How to Choose The Best CNC Machining Services
With plenty of CNC machining near me, you can find today that it's effortless for you to fall into some traps when choosing precision CNC machining. It would help if you kept in mind that not all CNC machining services online out there are best for you to use. So, it would help if you did some research before choosing a CNC metal machining service for you to work with.
● Choosing a CNC Machining Shops Near Me with Minimal Experience.
The manufacturing industry is constantly growing, giving birth to many new CNC machining jobs yearly. New custom CNC machining service factories will often provide the lowest prices for their services, as they need to build a reputation in the industry. As a client, you should only choose a new CNC machining manufacturer with minimal experience in the industry if you are working on a simple plastic CNC machining project.
● Giving Your Most Important Project to a Cheap CNC Machining Factory.
You might work on a project that can affect your business in a big way. It would help if you did not trust a cheap precision CNC machining inc to help you work on your project. An affordable CNC metal machining service might only give you an average work quality, which might not meet the quality standards for the critical project you are working on.
● Not Assessing the Work Quality of the Precision CNC Machining Services.
Always consider the work quality of the CNC machining service in China before using their services for the long term. You should at least order some samples before working with them for the long term. This way, you can trust their work quality and avoid any dissatisfaction that might happen later.
Start From CNC Prototyping to Mass Production
TEAM Rapid offers one-stop CNC precision machining; we understand the value of accurate prototype CNC machining. We are a CNC machining parts manufacturer in China; we love small-batch CNC machining and can process mass production! For every project, our engineer will discuss each part with you and seek to offer the highest degree of accuracy at the lowest CNC machining price possible. We are always glad to support you in successfully launching your products to market.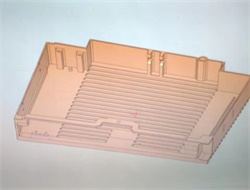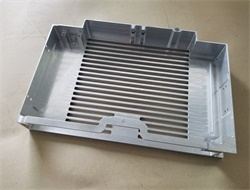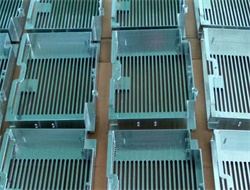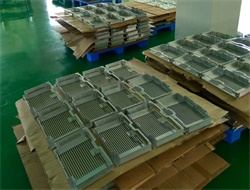 Programming CNC Prototyping Low Volume Manufacturing Mass Production
Frequently Asked Questions
CNC machining is a type of metal fabrication that involves the use of written code to control the machinery to process. It is commonly used in the manufacturing of various components. The code used in CNC machining determines various parameters of the process, such as the cutting head's movement and the part's RPMs.

A subtractive fabrication technique is used by CNC machining services. This method involves the removal of material from the production process, which is different from additive manufacturing(3D Printing).
How Much does CNC Machining Cost Per Hour?
The cost of a CNC machining operation can vary depending on its complexity and the materials used. Depending on the complexity of the project, a CNC machining operation can cost from 30 RMB to 120+ RMB an hour. However, complex projects can be more costly.
How to Calculate CNC Machining Cost Per Hour?
One of the most common ways to estimate the cost of CNC machining is by taking into account the hours worked.Then, multiply the annual salary by the number of hours the worker works. Depending on the type of machine used, the cost of CNC machining can vary. For instance, a 5-axis machine costs more than a 3-axis model.
How to Design Parts for CNC Machining?
There are many factors needed to take into consideration for designing a CNC part, such as:
1. Types of materials that can be used in CNC machining.
2. The right CNC machine is suitable for the part.
3. Whether the product's shape can be machined by CNC without undercuts.
4. How the final product will be used(e.g.strength requirements)
5. How many operations and processes might need.
6. Common tool sizes and whether bespoke tools are needed

These factors can help determine the design of a CNC machined part. Also,
engineers and designers can consider reducing the cost of machining by reducing the required time based on these factors. Optimizing just one aspect of the process can only achieve not too much in reducing the cost and time involved in manufacturing a part.
What is CNC Machining Technology?
Computer-controlled machining (CNC) is a process utilized in the manufacturing industry to control various machine tools, such as routers, lathes, and grinders. This guide will teach you more about this process. Before you start implementing the procedures of CNC, it is important that you thoroughly understand the various features of this process.The term CNC refers to precision machining, and this process has affected almost every vertical industry. Below is a timeline of the evolution that occurred in the history of CNC machining.

1952 – 1958
During the Cold War, the need for improved productivity and efficiency in the production of various weapons and machines became more prevalent. In 1952, Richard Kegg and MIT developed the first CNC milling machine, which was known as the Cincinnati Milacron Hydrotell. In 1958, Kegg would also patent a device that controls a positioning machine.

1967 – 1972
The development of computer-aided design and machining technologies in 1972 led to the increasing recognition of CNC machining worldwide. Although the inclusion of CAM and CAD in CNC machining led to numerous advancements, they were not widely used in the manufacturing industry.

1976 -1989
In 1976, 3D models and computer-aided design were added to the list of capabilities of CNC machines. In 1989, the use of software-controlled models became the industry standard.

Today's CNC Industry
The evolution of a CNC machine is not easy to explain. From a simple machine that was controlled using a punch card, to a software-based machine, it is a bit enigmatic. The evolution of CNC machines has led to faster and more accurate machining.