Why CNC Machining Services at TEAM Rapid

Professional
Professional technology engineering team equips with a series of high precision CNC machines to support your machining needs

Quality
We have a professional quality control department and strict QC system with general standard tolerance grade IT12, 100% inspection before shipment.

Good Price
We provide CNC Prototyping China, low-volume manufacturing and mass production CNC parts with the most competitive price.

OEM & ODM
We provide OEM & ODMCNC Machining Services to customers.

Service
Goold sales engineering team provides best pre-sale and post-sale service within 12 hours. We take full responsibility for all our parts. If the part damaged during transportation or any unexpected situation causes the customer to be dissatisfied with the part, we will remake new parts and ensure that it is safely delivered to the customer.
Business Line
Being in Precision CNC Machining field over than 10 years, our stable and reliable supplier chain alloys you to get expected machining materials and post finish quickly and selectively.
CNC Milling Service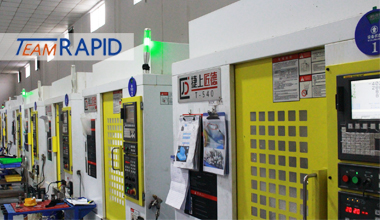 We offer 3,4 and 5-aixsPrecisionCNC Machining capabilities with tight tolerance down to 0.01mm.
1. 3-axis CNC mills: 3 axis can cut individual features during operations, it is capable of creating the same products as 4 axis and 5 axis machines, but the 3 axis machines cannot deliver the same level of detail or efficiency as its predecessors.
2. 4-axis CNC mills: 4 axis is a multi-use CNC tool functioning at a slightly higher competency than the 3 axis, it has the ability to operate on wood, foam, composite board, aluminum alloy, and even PCB!
3. 5-axis CNC mills: 5 axis CNC is capable of cutting the most complex and tedious designs, it can operate much faster than 3 axis and 4 axis CNC machines and provide vertical milling in high precision and quality available.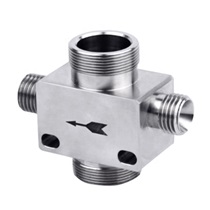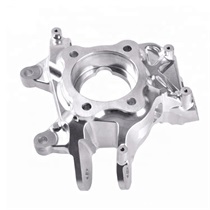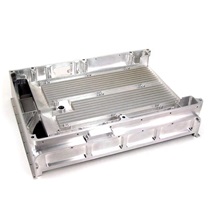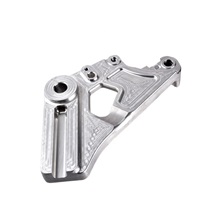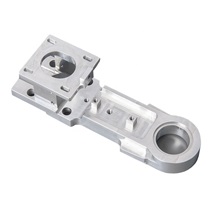 CNC Turning Service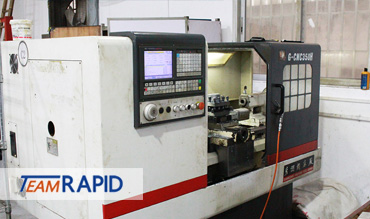 1. We can accurately make turning parts with complex internal features like spherical cavities, deep grooves etc.
2. Multi-function CNC turning, multi-part CNC turning, swiss-type CNC turning are available at TEAM Rapid.
3. Fast delivery especially for the low volume manufacturing to mass production.
Looking for precision CNC Machining Services? Contact our team at [email protected] to get a competitive quote now!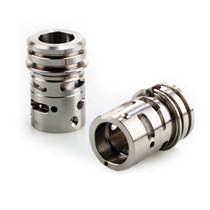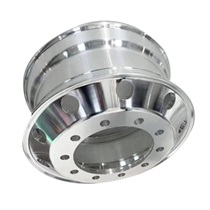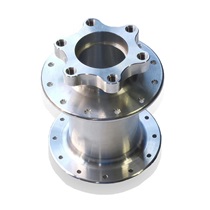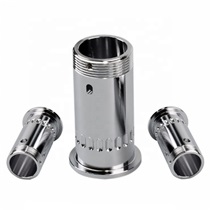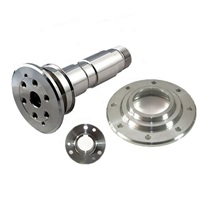 Diversity Engineering-Grade CNC Materials Available at TEAM Rapid
We store more than 50 engineering-grade metals and plastics that are suitable for various part applications and industries. Contact our engineering team to get suggestions.

An Extensive Selection of Post-Finishes at TEAM Rapid
TEAM Rapid proudly offers an extensive selection of professional post-finishes to supplement our manufacturing processes, giving you everything you need for a standout prototype or market-ready product. Here are some post-finish options for some plastics and metals.
| | | | | |
| --- | --- | --- | --- | --- |
| Aluminum | Stainless Steel | Steel | Plastic | Brass |
| Clear Anodized | Polishing | Zinc Plating | Plating | Gold Plating |
| Color Anodized | Passivating | Nickel Plating | Painting | Electroplating |
| Sandblast Anodized | Sandblasting | Chrome Plating | Polishing | |
| Chemical Film | Laser Printing | Oxide Black | Sand Blasting | |
| Brushing | | Carburized | Laser Printing | |
| Polishing | | Heat Treatment | Silk Printing | |
| Plating | | Painting | | |
| Painting | | Powder Coated | | |
| Powder Coated | | Electroplating | | |
| Laser Printing | | | | |
| Silk Printing | | | | |
Precision CNC Machining Process AT TEAM Rapid
Our dedicated project managers will keep you post of every detail of your ongoing projects through photos, videos and reports, we guarantee you know the project status clearly. Contact us at [email protected] for a new project.

Start From CNC Prototyping to Mass Production
TEAM Rapid offers one-stop CNC Machining Services, we understand the value of accurate prototyping, we love low volume CNC machining, and we are capable to process mass production! For your every project, our engineer will discuss with you on each part and will seek to offer the highest degree of accuracy possible, we are always glad to support you to launch your products to market successfully. Upload you drawings for a new project.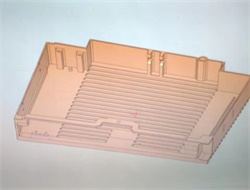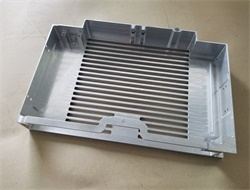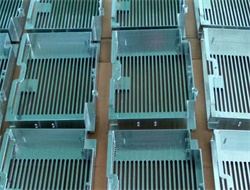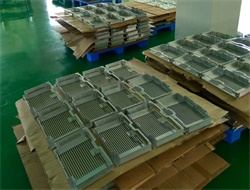 Programming CNC Prototyping Low Volume Manufacturing Mass Production