Sheet Metal Prototype - Low Cost, Fast Delivery
Sheet metal prototyping is the process of prototype creation using sheet metal materials, which you need to fabricate using specific fabrication processes. With this process, you can get the resulting sheet metal prototype and use them as a means of testing or quality control for your products. TEAM Rapid offers quick and cost-effective custom sheet metal fabrication services. Punching, bending and cutting standard gauge metal for your designed parts in prototypes and low-volume production runs are achievable by our services. We can help you to produce end-use, durable metal parts with a wide selection of finishes and materials that meet your specifications. Our customers come from robotics, automotive, aerospace, medical device, electronics and energy. Contact us today!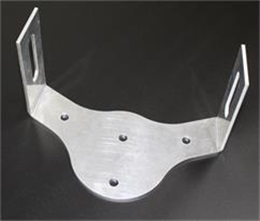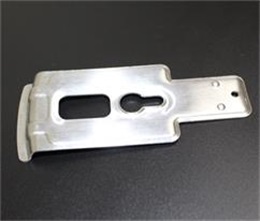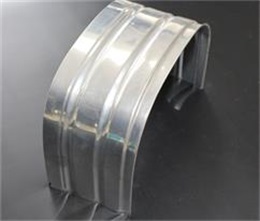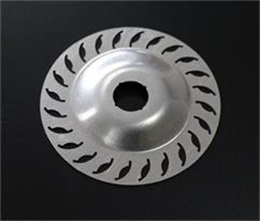 The Materials Used in the Sheet Metal Prototyping
There are various materials you can use for sheet metal fabrication; each can offer you certain advantages and disadvantages. Also, each material will be suitable for different applications, meaning that you can pick the right material types according to your project requirements. You also need to ensure that each material meets the quality standards for sheet metal prototypes to provide the best result in your projects.
● Stainless Steel
Stainless steel is a type of steel with quite a lot of chromium content, preventing it from rusting. It's a much better custom sheet metal material than regular steel, but it will also be more expensive. It's pretty easy for you to use this material in your precision sheet metal fabrication, and you can also get more polished surfaces when you use this material.
● Aluminum
One of the best characteristics of aluminium is that it is lightweight to use. Also, aluminium has better electricity and thermal conductivity, which makes it preferable to use if you want to create custom sheet metal electrical components. It will be more expensive than regular steel, but you can use it in a wide range of applications, including for home appliances and other consumer electronics.
● Copper
Sheet metal copper is best to use for creating electrical components. However, you can't do much with copper in the sheet metal process. The best thing you can do with this material is to bend it. You can use this material in various electronic equipment and electrical components.
● Carbon Steel
Carbon steel is a type of steel with a significant amount of carbon. You can get a more robust carbon steel the more it has a carbon component. However, the stronger the carbon steel, the more difficult it will be for you to shape it during the sheet metal prototyping process.
● Brass
Brass combines copper and zinc, giving you a material much more substantial than regular copper. You will often use this material in various custom sheets of metal hardware components, such as nuts and bolts.
● Steel
Regular steel is the most common sheet metal prototype material in your rapid manufacturing process. It is affordable, and you can work with it to shape various objects and prototypes. However, regular steel is susceptible to corrosion in long-term usage.
As a professional sheet metal shop, TEAM Rapid offers a series of sheet materials for your selection. You can easily have your precision sheet metal fabrication parts here!
Sheet Metal Prototypes Benefits
Sheet metal prototyping can provide you with various advantages in your manufacturing process. Each prototype sheet metal is suitable for a wide range of applications, depending on the project you need to complete. For instance, for creating prototypes of electrical components, copper and aluminium materials might be the best ones you can use.
● Easier to Work with
There is various prototype sheet metal you can use in the prototyping process. Compared with plastics, metals can be easier to work with. You will also get a much better build quality when you work with metal prototypes instead of plastics.
● Avoiding Errors in Large-scale Manufacturing
Before you put them into mass production, you can use sheet metal prototypes to test the various aspects of your products, such as their features. Thus, it can help you avoid any errors in the large-scale manufacturing of your products.
● Cost-effectiveness
Some sheet metal prices can cost more than other materials. However, you can also use cheap metal materials, such as steel. You can save a lot of money in the long run by producing sheet metal parts from steel.
● Compatibility with 3D CAD Design Software
You can also rely on more precise and accurate cuts when using metal materials. Also, sheet metal prototypes will have smoother and better overall finishing, which is excellent for you to fit them with other hardware components.
● More Precise and Accurate Cuts in Prototype Sheet Metal
You can also rely on more precise and accurate cuts when using metal materials. Also, sheet metal prototype will have smoother and better overall finishing, which is great for you to fit them with other hardware components.
Sheet Metal Prototyping Fabrication at TEAM Rapid
| | |
| --- | --- |
| Place of Origin | Zhongshan City, Guangdong Province, China |
| Processing | Sheet metal process such as stamping, bending, laser cutting, forming etc. |
| Working Flows | Inquiry - Quotation - Order - Sheet Metal Prototypes Making - Inspection - Packing - Delivery - After Sales |
| Drawing Format | STEP, IGS, DWG |
| Inquiry | Offer the drawings, and tell us your demanded quantity, materials and finishes. |
| Quotation | Typically, within 24 hours |
| Available Material | Stainless steel, Aluminum, Brass, Copper, Steel etc. |
| Available Wall Thickness | 0.1mm - 8mm |
| Surface Treatment | Electroplating, Galvanizing, Polishing, Sandblasting, Anodizing, Silk Printing, Laser Engraving, Brushing, Blackening etc. |
| Tolerance | Down to +/-0.05 mm, full inspection before shipment. |
| Size | Custom size according to your drawings. |
| Color | Nearly all the colors in Pantone and Ral books available. |
| Delivery Time | 3 - 20 Days depends on the quantity and part structure. |
| Packing | By carton or according to your requirements. |
| Shipping Methods | Express, by air, by boat etc. |
Are you interested in our precision sheet metal fabrication services? Email us at [email protected] today to learn more now!
Frequently Asked Questions
Why do I Need Sheet Metal Prototypes?
Regardless of your level of experience, working with a skilled and experienced sheet metal prototype company is essential. A prototype allows you to visualize and test the parts before they go into production; it can help you to shoot down potential issues in advance.
What are Your Sheet Metal Price Ranges?
The custom sheet metal fabrication price depends on many factors, such as complexity of prototype sheet metal, budget, and services. Some of these factors can also vary depending on the project's requirements.
How to Quickly Make Sheet Metal Mock Up Prototype Parts?
1.Get ready of your design, the CAD file can be provided instantly.
3D modeling and design software helps engineers create sheet metal prototypes faster by providing them with full visibility into their parts. The CAD file is good for manufacturers to quote and action.
2.Choose in-stock materials.
If the custom prototypes have no special material requirements, you can save quite some time by choose the aluminum, steel, stainless steel, and galvanized steel we have on our shelf and ready to go.
3.Simplify the design, use mechanical fastening instead of welding.
Although welding is a more common solution when it comes to designing sheet metal components, mechanical fasteners are the preferred choice if lead time is a concern. Since welding requires highly skilled technicians, it can take a lot of time to perform in-depth inspection procedures. If you need to quickly assemble a sheet metal prototype, use nuts, screws, rivnuts, and other hardware to add strength and speed up the process.
4.Forego material finishing.
Oftentimes, finishing and post-processing operations add to lead times. Here are some ways to minimize these services. For instance, if your part requires corrosion-resistance, we suggest using stainless steel or galvanized material instead of zinc plating. This process can save you around three to five days. For demo parts, we suggest avoiding finishing altogether.
What is Sheet Metal Prototyping?
Sheet metal prototyping is the process of making prototypes using sheet metals. A sheet metal prototype is a design that allows you to create a working model of a product that will eventually be used. It can also help you test a concept and identify potential flaws before it gets into production. Bending, stamping, forming, laser cutting, etc., are commonly used in sheet metal prototyping. Nearly all the materials available for sheet metal fabrications are OK for sheet metal prototyping.
When is It Appropriate to Use Sheet Metal Prototypes?
1. The custom parts needed in prototype sheet metals.
2. The manufacturing costs of sheet metal fabrication are much more competitive.
3. Need sheet metal prototypes to verify and test the design.
4. There is no tight tolerance for this sheet metal prototype.