Prototyping Tools & Production Molds - Free Design Supports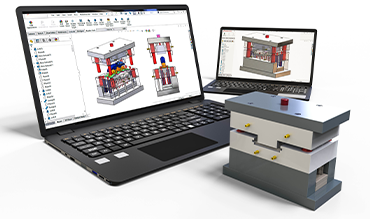 TEAM Rapid applies rapid tooling technology to serve our customers' low-volume manufacture to mass production needs. To provide the best solution to our customers, we have three main tooling methods:
1. Prototype Tooling: prototyping tool lifetime ups to 5,000 shots for prototyping and low-volume production.
2. Bridge tooling: tool lifetime ups to 100,000 shots for medium volume production.
3. Rapid production tooling: tool lifetime ups to 1,000,000 + shots for mass production.
Our experienced sales engineers provide professional suggestions for your parts' structure and on-demanded quantities. We aim to offer high-quality parts at minimum cost. Request a quote now.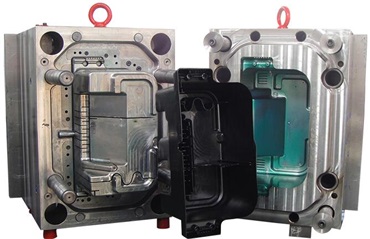 Prototype Tooling
1. Shared mold base and flexible tooling components to shorten prototype tooling time.
2. Tooling lead time ranges from 1-2 weeks, depending on the part's geometry.
3. Rapid prototyping tool's life ranges from 500 - 5,000+ shots.
4. Family mold & Tool modifications available.
5. 2 years' free store time and tool maintenance.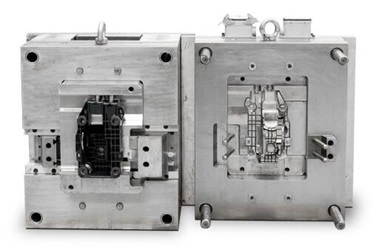 Bridge Tooling
1. Perfect for low to medium-volume production.
2. Steel mold to guarantee the tool's lifetime & excellent surface finish.
3. Bridge Tooling lead time ranges from 1.5 weeks to 4 weeks, depending on the part's geometry.
4. Simple and complex tooling structure available.
5. 3 years' free store time and tool maintenance.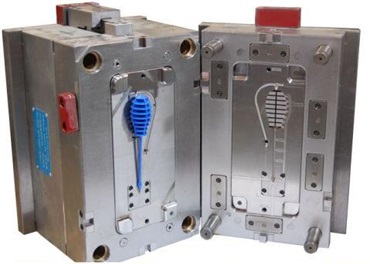 Rapid Production Tooling
1. Multiple cavities & hydraulic sliders
2. Heated cores
3. Tooling lead-time ranges from 4+ weeks, depending on the part's geometry.
4. Lifetime Rapid Production Tooling guarantee
China Tooling and Die Industry

According to an official economic report, China's tooling and die industry cover more than 40,000 enterprises with more than 1 million employees. Compared to some European countries, China has a larger number of tooling and die manufacturers with more than 100 employees. China built tools and die in 2012, worth Euro 15 million. The value has increased from Euro 12 million since 2010. Around 31 tons of tools and die were valued at RURO 3,500 million exported in 2013. These tools and die include solid and sheet metal forming tools, valued at EURO 540 million; die casting molding, which is worth EURO 310 million and injection molding molds, valued at EURO 2,750 million. In 2013, China imported tool and die, which include solid, and sheet metal forming tool, injection molding molds, and die-casting molds. They are valued at around EURO2,100 million.
South Korea, Japan, and Germany are the largest trade partner in importing injection molding molds. Sheet metal forming tools are mainly exported to the USD, India, and Germany.
China's tooling and die industry and Chinese economy increased at the same time. The sales development of China's tooling and die industry was in line with Chinese economic growth. Except for 2008 and 2009, China's tooling industry grew doubly because of the massive governmental aid within the 5-year plan. The tool and die industry is a core industry in east China, including Guangdong, Jiangsu, Shanghai, and Zhejiang. These areas are covered by the tool and die industry nearly 80%.
Find a Chinese Manufacturer to Build Prototyping Tools and Production Molds
TEAM Rapid offers a series of China tooling, including prototyping tools and production molds. We have professional Chinese mold makers who provide customers with the ability to build molds and tooling. We can warranty the tools we make for the number of cycles we quote as we ensure proper care is taken at our molding factory. Here at TEAM Rapid, we specialize in building cost-effective custom injection molding tools, and injection molded parts. We offer innovative custom tooling solutions like our CAD/CAM plastic injection mold design services and our custom tooling building in China. We offer low upfront cost, high-quality solutions to customers tooling projects, from prototype tools to production molds.
We offer rapid tooling China services for OEMs, end users, injection mold makers, injection molded plastic shops, and more. Our advanced facilities allow us to maintain our plastic injection mold with high quality at a low cost. As one of China's leading prototyping tools and production mold makers, we are proficient in many components. Our 3D design software platforms can adapt to our customer's systems. Digital data files and computerized machining are used exclusively for the tooling of customized molds in China.
Those small and large parts can be created specifically for a small or long run by rapid tooling or production mold. TEAM Rapid is one of the highest-quality custom tooling producers in China. We specialize in die and tooling for export. Our professional team of engineers can build tools that are multi-cavity molds, unscrewing molds, closure molds, hot-runner molds, and stack molds. We offer globally customized tooling solutions to our customers by exporting our tooling to countries all around the world.
A Guide of Tooling Costs

Suppose you are looking for China tooling with high quality and at low cost. TEAM Rapid is your right choice. TEAM Rapid is located in China's industrial heart, and we have access to multiple high-quality suppliers, qualified engineers, and a quality control team. It allows us to create high-quality tools at the most competitive price. Low cost is essential in tooling projects, even for prototype tools. Different finished parts may need anything from 1 to 50 various tools, increasing the tooling and production costs. China tooling cost can range between 1/3rd and 1/5th of the western-made tooling cost. It significantly impacts the cost of the end parts, especially when the quantity of the required components is smaller.
To lower the tooling costs, here at TEAM Rapid, our designer, costing team, sourcing specialist, and vendor can determine the tooling cost for any part precisely, even for parts made by prototyping tools. As our manufacturing environment is unique and we have a range of machine and process capabilities, we have the upper hand regarding the tooling cost associated with it. Many factors affect the tooling cost. These include the tool size, material, design, complexity of the parts, design requirements, finishing operations, and the tool's lifecycle.
Why Tooling at TEAM Rapid?
To create parts of your product development costs, TEAM Rapid can help reap all advantages related to reducing China tooling costs. Our engineers can benefit customers in below ways:
1. Risks
TEAM Rapid manages each project and ensures all customers' quality standards are met. Our high-quality vendors, experienced team, and quality control team ensure that a quality prototype tool/production mold is created.
2. Saving
As China's tooling cost is between a 1/3rd and a 1/5th of western tools (prototyping tools may cost even less than 1/3rd in China), customers' tooling costs are affected by their favor and production cost well.
3. Lead times
As one of the best rapid tooling companies, we can offer lower China tooling costs without sacrificing quality and deliver fast lead times.
4. Quality
Our toolmakers can build prototyping tools and production molds which meet western quality standards without sacrificing the low cost. Our engineers understand the tools will influence the quality of the end parts and the unit price; we aim to deliver tools of high quality which meet all customers'standards at low Chinese costs.
Rapid Manufacturing at TEAM Rapid
Rapid manufacturing at TEAM Rapid, we have:
1. Advanced Equipment
Precise production and inspection equipment with high stability.
2. Rich Experience
10+ years of experience in Rapid Tooling building and plastic injection molding, independent design, and developing capability.
3. High Quality, Competitive Price and Fast Delivery
Own the factory under systematic management, a professional team, and flexible production time to guarantee satisfying service.
4. One-stop Services
As one of the best rapid tooling companies, we support mold design & making, plastic injection production, machining, assembly, packing, delivery, and other services. We can provide strong engineering support to our customers; this dramatically reduces any potential quality risks that limit launching into the market quickly.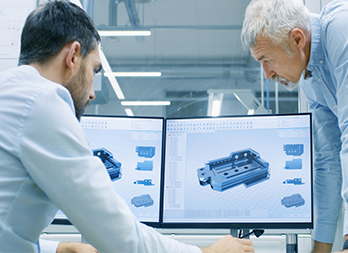 Our supports include the following:
- Product Design Assistance
- Design For Manufacturability (DFM)
- Mold Flow Service (MFA)
- Fully Detailed Mold Design low Analysis Service (MFA)
Check out the advantages of DFM and MFA
Ready to Start Your China Tooling Project?
TEAM Rapid is a professional rapid tooling & mold manufacturing company in China. As one of the most successful rapid tooling companies, whether it is a simple mold or a complex mold, we can provide you with the best prototyping tools and production molds. Contact us today to learn more.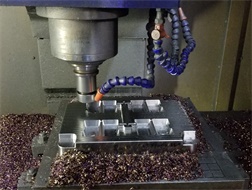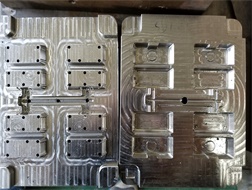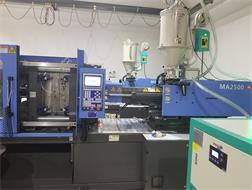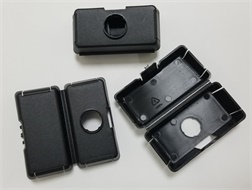 Tool Machining Cavity & Core Mold Trial Samples