Insert Molding Solutions - High Production Efficiency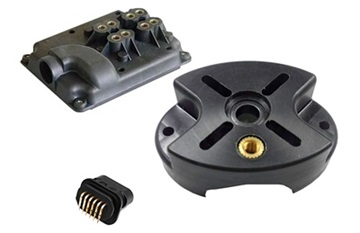 Insert molding is an injection molding process used to insert metal part into a plastic to create a final plastic component. There are 2 basis steps of this process: Firstly, getting ready the metal part, loading it onto the mold before molding. Secondly, injecting the molten plastic into the cavity, cooling down and take out the final plastic component. Applications for insert molding is widely, one of the common application is used to thread brass insert to create a rigid thread in a plastic part, due to the inserts can be just about anything, from alloy threads to electrical contacts, the application possibilities are seemingly endless. It is important to understand the insert molding process, then design the part correctly to optimize the production process. Looking for insert molding solutions for your projects and production? Contact us to get a free design for manufacture ability report.
Benefits of Insert Molding Solutions
1. Improved the part's strength by plastic insert molding.
2. Inserts can offer strong and reliable attachment points for assembly.
3. Comparing with other inserting processes, insert molding solutions are more cost effective.
4. No significant mold structure changes on plastic insert molding.

Types of Inserts Used in Insert Molding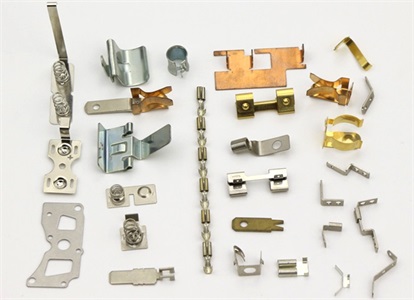 Most commonly, the purpose of insert molding is to fastening and locating plastic parts with other assemblies by inserts. It is also common to have different kinds of inserts in one single injection molded part. The following is a list of some most common types of inserts. As one of a expertise manufacturing company, TEAM Rapid not only offers plastic insert molding service but also CNC machining service to make your custom inserts fast and cost-effectively. The commonly types of inserts used at TEAM Rapid
1. Male Threads insert
2, Female Threads insert
3, Dowel Pins insert
4, Spring-Loaded Clips insert
5, Electrical Contacts insert


Manufacturing Perspectives of Insert Molding Solutions
As one of a professional insert molding company, TEAM Rapid helped lots of customers made their insert molded parts successfully in the past 10 years. Before kicking off the insert molding project, we always takes the following major considerations from a manufacturer perspective, and offer the best insert molding solutions to our customers:
1. Insert
It needs to be strong enough to withstand the injection molding temperature and pressure. Commonly process such as plastic insert molding brass, plastic insert molding aluminum, plastic insert molding copper etc are no problems.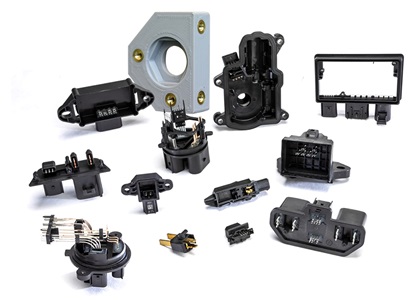 2. Mold
Inserts need to be held firmly in place during injection. We takes full considerations about the inserts' location at mold design stage, ensure the insert can be placed easily and good for following low to mass insert molding production.
3. Mold Fitting
Insert needs to fit perfectly onto the cavity, especially for the touched surfaces, they need to be mated well to guarantee the sealing. If sealing is not well, the molded part will come out with flashes easily. So the sealing surfaces need to be as precised as possible, meanwhile every insert need to have stable tight tolerance on sealing surfaces. Varies from the injection molding materials, for ABS, the tolerance of sealing surfaces should be +/-0.05mm, and tigher +/-0.02 mm for pp material. For the sealing surfaces, avoiding to using radius and complex curved surfaces, and the sealing areas should be as large as possible.
4. Production
Inserts can be loaded by hand or automatically by robotics. For small-volume insert injection molding, we usually suggest our customers the way of loading insert by hand, so the investment can be cut down by this way.
Email us at [email protected] to see how TEAM Rapid make your insert molded parts.
FAQ about Insert Molding


1. How to keep metal part in place for insert molding?
The inserts placed in the plastic mold must be reliably positioned and matched!
The internal and external threads are fixed in the plastic mold in the form of matching.
When the insert is too long or presents a slender rod or sheet shape, the plastic mold should have a support to insert to avoid bending, this support should not affect the assembly and function of the plastic parts. For the thin-walled inserts, holes can be punched in the direction of the plastic flow to reduce the force on the inserts.
2. How does insert molding works?
Here we have the working flows of insert molding below. Contact us to learn more today!