Die Casting Services at Any Volume, Global Delivery
Die casting is the manufacturing process that involves creating metal parts, components, or prototypes by putting molten metal materials into specific metal molds using high pressure, allowing the metal materials to follow the shape of the molds. With the die cast method, manufacturers can create various metal parts and components with the best precision, allowing them to fit with the other parts and features in the product assembly process.
Die casting is one of our core services at TEAM Rapid. We specialize in producing high-quality aluminum casting parts and zinc casting parts. Our die cast services can provide a satisfactory solution, whether low-volume manufacturing or mass production. Our die cast models and products cover the following:
· Automobile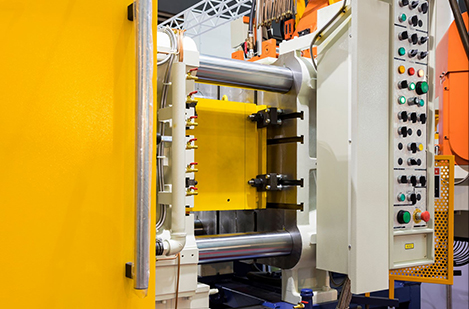 · Aerospace
· Train
· LED lamp
· Home appliance
· Furniture
· Communication
· Sports equipment
· Kitchenware
· Pump valve
· Other industries
The professional OEM ability of TEAM Rapid enhances you with satisfying quality products at competitive costs.
What Is Die Casting and How It Works?
What is die casting? Die cast is a simple manufacturing process. First, you will need to create the steel molds for the specific metal parts or components you want to produce. Using the die-cast process, you will use these steel molds as templates for the details you make. Second, you will need to prepare the primary materials you will use to create the metal parts, such as aluminum, zinc, and others.
Third, you will need to melt the metal materials and cast them into the steel molds you have prepared. The die casting process will use high pressure to ensure that the molten metals will enter the mold cavities best. Next, cool down the molten metal before removing it from the steel molds. After completing the process, you will have the die casting model and metal parts you can use as part of your product assembly process. As a China pressure die casting company, TEAM Rapid offers aluminum die casting and zinc die casting services for our customers' needs.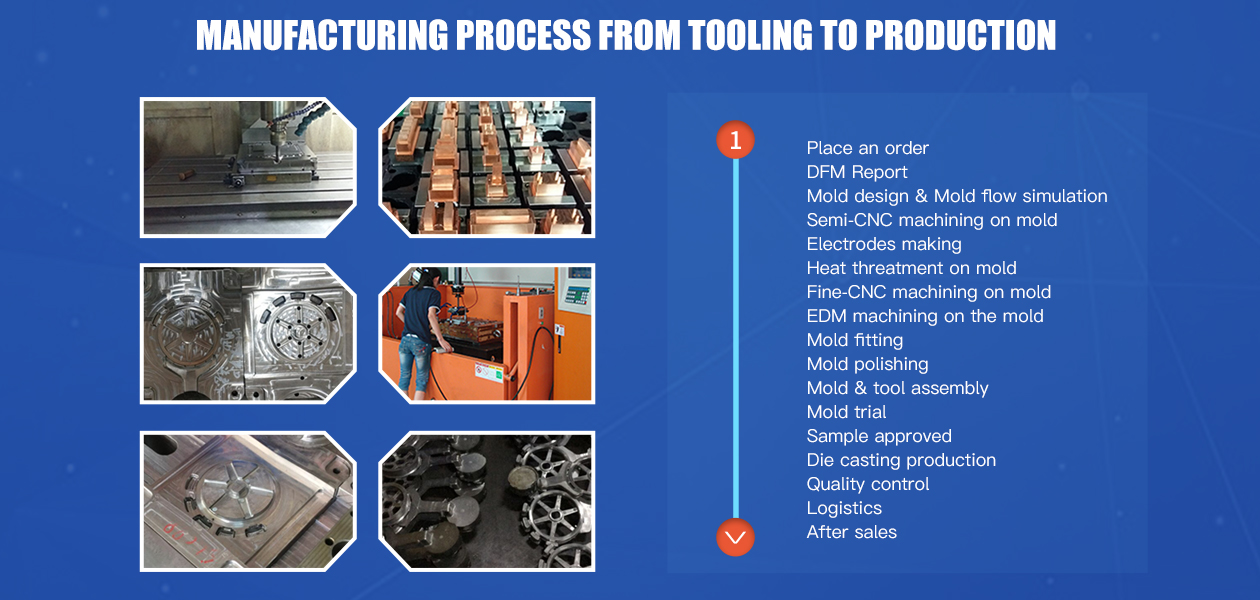 Aluminum Die Casting
Aluminum die casting is the most common casting method, and you can find metal parts made of aluminum materials in various products. This metal is lightweight and durable, perfect for manufacturers to use as the primary metal material to produce metal parts and components. It is also corrosion-resistant, which makes this metal a preferable material for various industrial applications. The characteristics of aluminum die casting parts: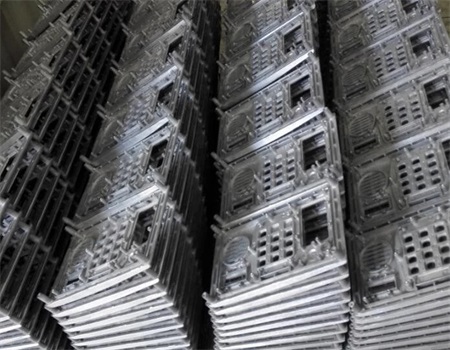 · Low density
· Cold-chamber process
· High dimensional stability in Aluminum Die Casting
· Excellent thermal and electrical conductivity
· Good corrosion resistance
· Good strength-to-weight ratio
· Can be highly polished
· Ideal for complex geometries
Zinc Die Casting
Another common metal material you can use for die cast is zinc. Zinc is used for various metal parts in the medical and molding die cast car industries, such as die cast cars, die cart trucks, etc. For the best aesthetics, zinc is the preferred material for die-casting. Also, you can add the plating on the zinc surface to polish the resulting parts. Here are the characteristics of zinc die casting parts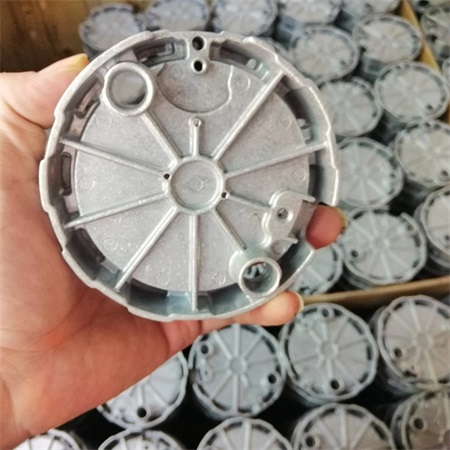 · High ductility
· High density
· Great impact resistance
· Easiest cast ability
· Excellent surface properties
·Low melting point and longer life span
· Hot-chamber process
· Avoid corrosion by coating
· Can make parts with very thin walls in Zinc Die Casting
· Suitable for plating
Die Casting Benefits
In rapid manufacturing, die cast offers various benefits that other manufacturing methods can't provide. By casting, you can create multiple die casting models with complex shapes and designs. Also, you can produce metal prototypes and hardware parts with a faster rate of production compared to the other manufacturing processes.
● Variety of materials
There are various metal materials you can use for casting, which you can use for different purposes. For instance, you can use copper materials to create metal components with high electric conductivity.
● Complex designs
You can molding die cast car using complex die-cast cars or truck designs. You can make various steel molds for die casting depending on your design requirements.
● Fast production
The production speed is quite fast when you use the metals die cast method. Not only fast but die casting is also an affordable production process you can use to manufacture metal parts in large volumes and at the lowest expenses.
● Smoother surfaces
The production result of the metal die cast will have smoother surfaces compared to the other manufacturing methods. It can make each metal part look more polished in molding die cast cars.
High Pressure Die Casting at TEAM Rapid
Died Casting Mold

Died Casted Parts

Post Machining

Surface Finishes

Mold Material:
H13; SKD61;
Part Material:

1. ADC10; ADC12; A360; A380; A413; A356; LM20; LM24

2. Zinc alloy 3#, 5#, 8#

Machining Capability:
3 axis/4 axis/5 axis CNC Machines
Polishing; Sand blasting; Powder Coating; e-coating; Plating; Anodizing; Painting; Galvanized

Cavity:
Single or Multiple
Casting Tolerance:
IT4 to IT6
Machining Process:
CNC Milling; CNC Turning; CNC Taping
Mold Lifetime:
50K Shots
Unit Weight:
5g to 10KG
Machining Tolerance:
+/-0.005 to 0.001mm; ISO 2768f
Mold Lead Time:
2 to 4+ weeks
Dimension:
<=1200mm
Dimension:
<=1100mm
Small order is accepted; Weekly report; Full inspection before shipment; After sales services

Professional Die Casting Manufacturing Services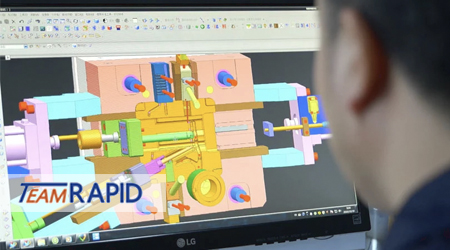 1. TEAM Rapid expertise in die casting mold fabrication and casting parts manufacturing.
2. We offer professional metal die casting services to start at the quotation stage and aim to save your time and money, allowing for a rapid, accurate tooling cycle from design to first article acceptance and stable, qualified production.
3. Our team of experts is always ready to guide you, including ideas, design, creation, prototyping, production, testing, inspection, and shipping. Contact us now.
See Our OEM Die Casting Projects
Our project managers at TEAM Rapid work with a range of product developers, product designers, entrepreneurs, and engineers worldwide to help them make high-quality parts and products. Please look at examples of pressure die casting projects we've worked on and see how they were made. And some other projects in different processes: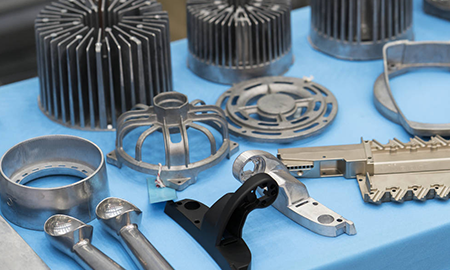 Lounge Chair Fame - Case Study
Electric Kettle Base - Case Study
Cooling Conditioner Fan Back Cover - Case Study
Our customers come from different industries. Here we have a statistic that most of our projects are for the four sectors below:
● Automotive - Molding Die Cast Car.
In the automotive industry, casting is a standard manufacturing method used to mold die cast cars and produce various die cast model cars and components. These parts include vehicle gears, transfer cases, vehicle engines, cylinders, and many others. Manufacturers can use different metal materials depending on their uses in the vehicle assembly process.
● Consumer products.
Many consumer products also use alloy die casting for their part or component production. For instance, faucets, heat sinks, and compressor pistons are everyday objects that use die casting in their production process.
● Construction.
In construction, you can use aluminum pressure die casting in various products, such as metal fixtures, fasteners, hand tools, and many others.
● Medical.
In the medical field, you can find objects made with the die casting process, such as medical trays, tools, blood pressure monitors, and various medical equipment.
Making Your Plastic Parts and Metal Parts Under One Roof
As one of the best die cast manufacturers, TEAM Rapid has expertise in not only Die Casting Parts manufacturing but also plastic parts fabrication. Our rich experienced engineers can understand your design purposes well and always offer multiple proposals to make your parts quickly and cost-effectively. We know how to adjust the plastic or metal parts to make them assemble and work perfectly, saving you time and investment initially.

Frequently Asked Questions
What is Die Casting and Its Types?
Commonly referred to as die casting, this process involves forcing molten metal into a mold known as "Dies," which then hardens into a metal casting. This process is commonly used to manufacture various components, such as toys and automotive housings.
The process involves adding various chemical elements to the molten metal to create a desired metal composition. Besides aluminum, copper, lead, magnesium, and zinc are also widely used to produce complex components.
Die Casting Types
Hot chamber and cold chamber machines are the two main types of die-casting equipment. There are varying variations in these two processes, such as squeeze, vacuum, semi-solid, and low-pressure. The die-casting process's complexity, part material, geometry, and size are also considered when choosing a method.
What is Die Casting Process?
Die casting is a metal manufacturing process. The die-casting process involves forcing molten metal into a mold cavity at high pressure. The mold cavity is made using two hardened steel dies that have been turned into shape using a process known as machining. Most die castings are made out of non-ferrous metals such as copper, aluminum, magnesium, lead, and zinc. Depending on the type and quantity of metal being cast, either a cold-chamber or hot-chamber machine is utilized.
Due to the large capital costs associated with the equipment and dies used in the process, it tends to limit the amount of production that can be done. Die casting is a simple process used to manufacture various parts. It is ideal for small to medium-sized castings and is very good at producing high-quality components. Compared to other processes, die casting is more productive and produces more castings. It is characterized by a good surface finish and dimensional consistency.
The standard die-casting process can be done in either a cold or hot chamber. The steps involved in this process are explained below.
1. Clamping
The first step in the die casting process is to clean the die. After that, it's important to perform a lubrication and cleaning procedure to remove any impurities. Then, close the die using high pressure.
2. Injection
You can inject the metal you want into the shot chamber using melted metal. Depending on your process, the injection may take place differently. The shot chamber can be cold or hot in different die casting processes. After that, the metal can be injected into the die using a hydraulic system.
3. Cooling
After cooling down, the metal can be solidified. This process can create a mold-like shape.
4. Ejection
An ejection mechanism will push the solid part out of the die mold after unclamping it. Prior to this, ensure proper solidification.
5. Trimming
The last step in the die casting process is removing the excess metal in the finished product. This can be done through a variety of methods, such as trimming. The metal parts that are removed can be reused or recycled. Trim can be achieved using various methods, such as saw cuts, die trimming, and other procedures. The metal parts taken out are reusable and recyclable.
What is Flash in Die Casting?
The term flash refers to unwanted materials that are attached to a cast. These are usually thin sheets of metal that form at the parting faces. After being remelted, flash can turn into a type of waste material that can turn into trash. This occurs when a gap or crack on the casting surface causes a flash.