Home
>
Case Studies
> Gas Blower Housing - Aluminum Pressure Die Casting Services Case Study
Gas Blower Housing- Aluminium Pressure Die Casting Services Case Study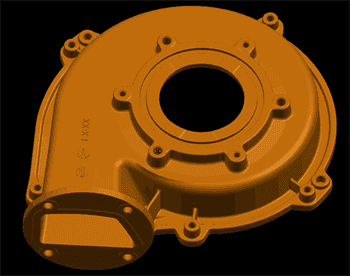 Services: Steel Tooling & Aluminum Pressure Die Casting Services
Part Size: 213.4mm * 232.5mm * 55mm
Tooling Material: H13 Hardening
Tooling Lead Time: 25 calendar days
Casting Material: ADC 12
Production Lead Time: 4 days
Quantity: 110
About The Part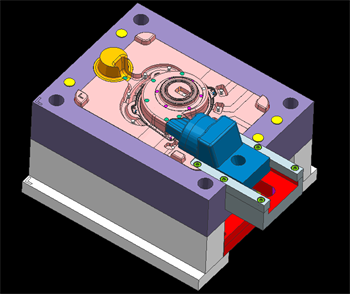 The aluminum housing was designed to protect components inside. It expected with minimum vibrations during working, so tight tolerance is necessary, especially for the critical dimensions which bears on parts proper assembly and working directly. Die casting mold design
and Aluminum Die Casting process control are important link for parts quality.
About The Customer
The customer is a worldwide innovation leader in fans and motors with over 15,000 different products, the group has the ideal solution for virtually all air technology and drive engineering tasks. Their business scope includes Agriculture, Air-conditioning and Ventilation, Appliance, Automotive, Commercial Refrigeration, Heating, Industrial, Lighting, IT / Telecom, Medical, Transportation and more. For this project, they would like to start with a prototype Aluminum Die Casting mold to verify the new design and have a low volume manufacturing parts. We quoted to the customer, he was happy with our price and lead-time.
Casting Manufacturer Starts with DFM (Design for Manufacture Ability)

Report
TEAM Rapid as a professional casting manufacturer, we can provide strong engineering supports to our customers, this greatly cuts down potential quality risks that limit product launching quickly. For this project, our engineers got back DFM to the customer the same day we received the PO. We list out the suggested parting lines, gate & overflows location, ejector location, draft etc in the report, this could help the customer insight into how we would build his mold.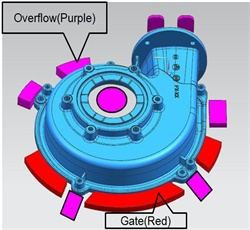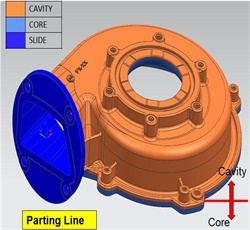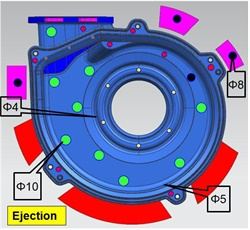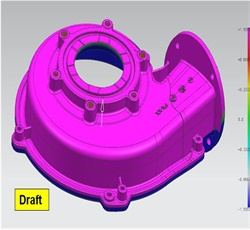 About Our Aluminium Pressure Die Casting

Services
TEAM Rapid is dedicated to provide the best Die Casting Services and supports to our customers worldwide. We take care of every small detail from die design & fabrication to parts shipment: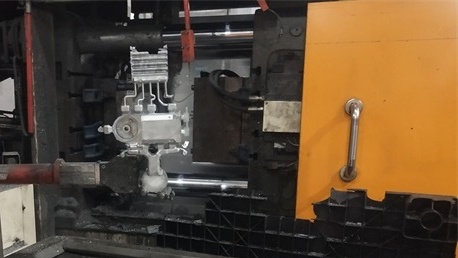 1. Being in Aluminum Die Casting over 10 years.
2. Unlimited parts quantity.
3. Free of charge for engineering supports.
4. Apply with ISO9001:2015 standard, 100% inspection.
5. Advanced manufacturing facility.
6. Custom services accept ODM and OEM.
7. Low cost, price 10% lower than most Die Casting Manufacturer.
8. Delivery on time, anual output reached 1000 tons.
Looking for pressure die casting services? Mail us at [email protected] to get supports now!
Kick Off The Tool Building
Customer approved the DFM, they were happy with our tooling proposal. This Aluminum Die Casting mold consists of cavity, core and 1 slider. As the mold would work under harsh condition, the mold needed to be strong enough to withstand high pressure and temperature. Mold heat treatment / hardening is necessary, this process was proceeded after semi machining on cavity, core and slider, fine machining & EDM would be later after mold heat treatment. Building a pressure die casting mold usually takes a long time, it involves a series of processes such as CNC machining, EDM machining, heat treatment, mold fitting etc. At TEAM Rapid, we can shorten the die casting mold lead-time to 10-25+ calendar days by our rich experience and superb skill.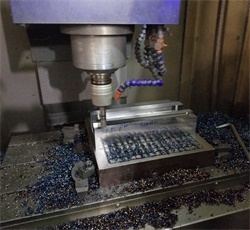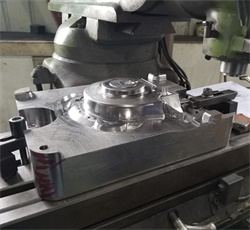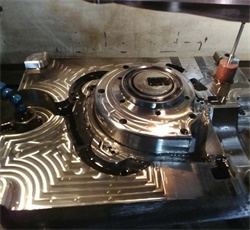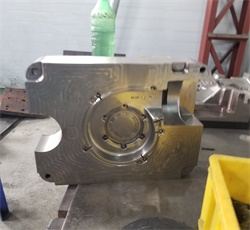 Mold CNC Machining Mold Drilling Mold EDM Machining Mold Fitting
The die casting mold was on the machine and ready to cast, we poured the melted aluminum from a crucible into the sleeve. The liquid aluminum was injected into the cavity under setting pressure. From clamping, casting, cooling, ejection, we got the cast part successfully. After going a step further casting parameters optimization, the part's cycle time was locked down at 42 seconds. We ran these small batch Aluminum Die Casting parts smoothly at the T1. The gate and overflows were wiped off after ejection by post machining.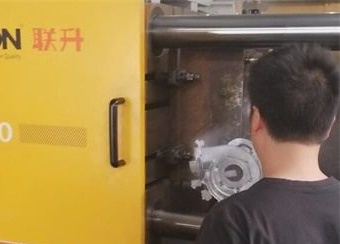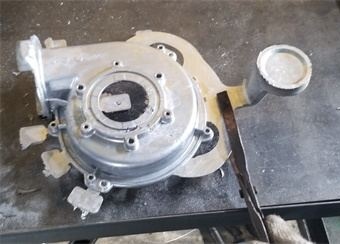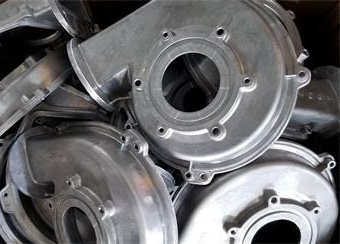 Mold Trial Casted Part After Removing Gate & Overflows
Post Finishing
The part needed in free of flashes, we processed the viber polishing after wiping off the gates and overflows.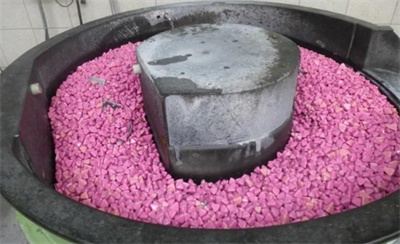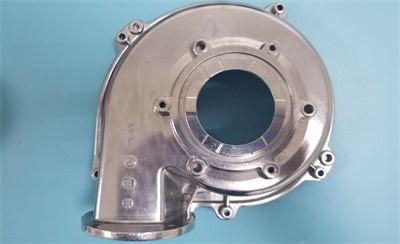 Viber Polishing Finished Part
Applications of this Die Cast Part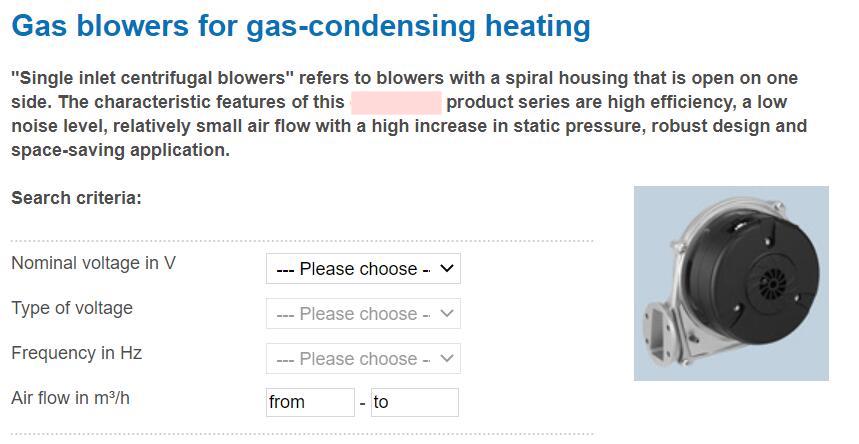 Are you ready to get started on your next project? TEAM Rapid is a Aluminum Die Casting Manufacturer in China, Contact us at [email protected] for a free quote.
Reference Articles:
Aluminum Alloys for Die Casting
How to Control Porosity in Pressure Die Casting
Request A Quote