Metals Die Casting:

Complete Basics and Design Tips to Get Start
Before knowing about the metals die cast, it's best for you to know about die casting first. Die casting is the process that molten metal is poured into a steel mold by high pressure and cooling the molten metal solidifies to form a solid casting.
What is Die Casting?
Die casting is a common production process that allows you to manufacture various hardware components made of various metal alloys for further product assembly process. This process allows you to produce various metal die casting products with high precision, which is necessary for the assembly of various products, such as consumer electronics, automobile parts, manufacturing equipment, and so on.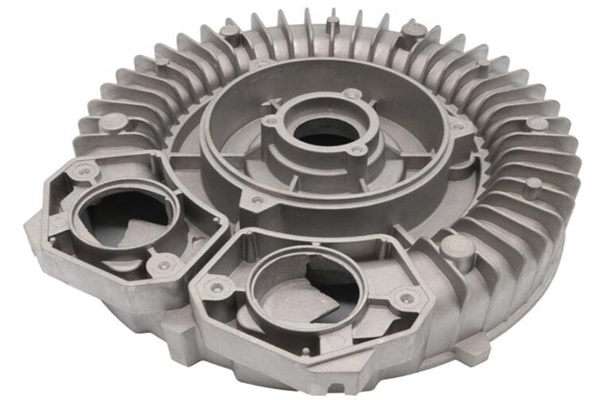 Meanwhile, die cast metal means the metal used for the die casting process. There are many materials can be used in die casting like tin, lead, zinc, aluminum, magnesium to copper alloys and even iron alloys and stainless steel. These metals must be non-ferrous, and they will need to get melted first before you put them into the molds for the die casting process.
What is die cast metal?Stainless Steel Casting?Types of Die Casting Metals You Can Use In Die Casting Process.
There are various types of metals you can use for die casting. The one important characteristic of metal die cast is that it must be non-ferrous, meaning that it must not contain any iron materials within the metal alloys. This is important because you don't want the end product to get exposed to corrosion later. Here are the die cast metals you can use for metal die casting:
● Aluminum - The Most Popular Metal Used in Die Casting Manufacturing.
Aluminum is the preferable metal alloy used for die casting various automotive-related products. It is lightweight, and it has various beneficial properties, such as corrosion-free, excellent strength-to-weight ratio, and resistance to high temperatures.
● Magnesium - The Light Die Casting Metal with Excellent Properties.
Magnesium is the metal alloy that has excellent heat and electrical conductivity, and this is a very light and durable metal alloy you can use in your die casting process. It is also the metal alloy you can recycle with ease.
● Brass - It is Good to Have Conductivity Brass Parts by Casting Process.
Brass is the mix of copper and zinc. It has an excellent electrical conductivity with spark resistance. You can also apply various finishing options when die casting brass, such as applying the mechanical finishing and chrome plating.
● Zinc - The Metal Casting Parts Used Widely in Security Lock .
A lot of die cast zinc metal alloys are used in various electronic components products, such as telecommunications and computing products. It has a smooth surface finish, and it is corrosion resistant with a good impact strength. Zinc metal alloy is also very easy to pressure die casting.
● Cast Stainless Steel - by Investment Casting.
Stainless Steel Casting, also called stainless steel investment casting. It needs to build an original wax model and the image with plaster and successive layers until a strong shell surrounds the model. When the wax is melted, the molten stainless steel is poured into the mold to create a replica of the original wax pattern. Cast stainless steel is economical. It offers high resolution, sophisticated detail and smooth surface finish. Die casting steel offers numerous of benefits. Casting size is usually ranging from .1 to 14 inches. Weight is ranging from a few grams to 50 pounds up. Stainless steel pressure die casting parts have a very smooth finish. It offers tight tolerances ±.01'' per inch. The whole process is reliable and repeatable. It allows design and casting versatility. Overall, stainless steel casting is an efficient and affordable production process. There are many types of stainless steel can be used is die casting. SS304 has cleanliness standard and good corrosion resistance property, it is commonly used in medical, plumbing, watering. SS316 is an ideal option for automotive, food and diary use industry because of its superior corrosion resistant property. 304L and 316L are softer and 410 and 416 are high strength and very machinable. 7-4 Very strong which can be used in military.
Advantages of Metals Die Cast in Industries
The high pressure die casting method has been around as far back as the 18th century, when the first die casting method was getting patented. Throughout the centuries, the die casting method has been through massive improvements until today. Nowadays, we can use much more efficient die casting methods using various metal alloys such as cast stainless steel. Here are the advantages of die cast metal: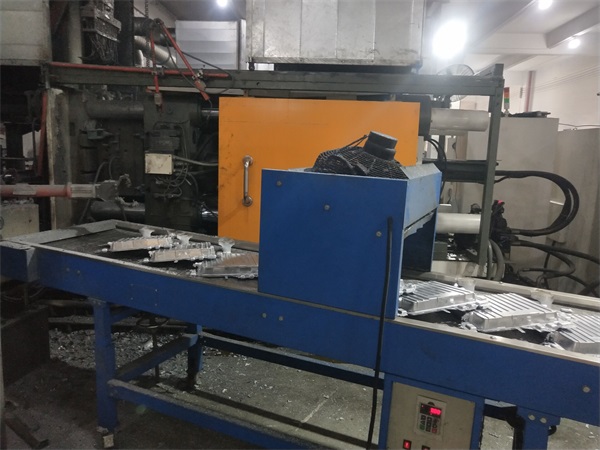 ● Creating simple and complex metal shape designs.
You can use the metal die casting process to create various simple and complex metal items or objects for your production needs. Die casting can be useful for creating hardware components, from the smaller components you can use for small electronic devices to bigger components you can use in the automotive and aerospace industries.
● Producing various hardware components at high production rates.
Die casting can also provide you with a high volume of production process, so it's great for producing large volumes of hardware components in the fastest possible time. There will also be little, or no machining required for you to produce the components you want with die casting.
● Various metal alloy options for your product assemblies.
There are various die-casting metal alloys you can use for die casting such as casting stainless steel, depending on your needs. For instance, you can use zinc metal alloys to produce hardware components for various consumer electronic products, since it has an excellent electrical conductivity.
● Metal plating is possible for certain die cast metals.
With the die casting process, you can also apply the metal plating process afterwards. This is possible for certain metal alloys, such as brass. You can also pick various metal plating options based on your needs.
Tips to Create the Best Products from Metals Die Cast
Die casting is an important part of the product manufacturing process today. With the metal die cast method, or die cast steel method, you can create various metal items, hardware components, or objects made from die cast metals. However, to achieve the best result from the die casting process, you need to follow the best practices of performing the die casting method. Here are some tips to create the best products from die casting metals:
● Create a precise design for your component.
The design of the mold for the die casting process needs to have precision and accuracy, even more so if you are creating complex die-casting components. Double check your mold design before starting the die cast process to avoid any mistakes during the production phase.
● Use durable metal molds.
It's best for you to avoid using weak metal molds, such as the ones made from aluminum. You need to use durable metal molds if you want to produce in high volumes. Steel molds are the best recommendation for you, also you need to have a reliable metal molder die cast factory who can help for metal molds.
● Test the metal alloys first.
The molten metal alloys you are using for the die casting process will affect the result of your production phase. It's best for you to check the metal alloys first to confirm whether they are fit for large-scale productions.
● Avoid undercuts.
It's also best for you to avoid using undercuts in your design, as it will add more costs to the overall die casting process. The reason is that undercuts will require a special casting process to accommodate the undercut designs, which can get very expensive for tool building and rapid manufacturing.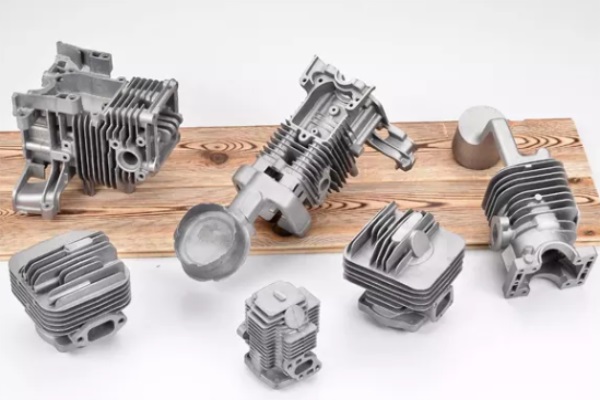 Conclusion of Die Casting Manufacturing
Depending on the projects that you need to complete, you can use various die cast metals in the die casting process. Each die cast metal alloy will offer you their own advantages, so you need to use the right metal for the right purpose and metal molder die casting factory. For the best die casting results, it's best for you to ensure that the mold design and metal alloys you are using for the die casting process meet the best production standards.
Die Casting and Casting Stainless Steel at TEAM Rapid
At TEAM Rapid, as a professional China tooling and metal molder die casting factory, we have more than 10 years in die casting and stainless steel casting. Our strong capability allows us to produce casting stainless steel and die cast metal parts for a wide range of industries like automotive, machinery, medical, daily commodity, aerospace, electrical and so on. We work with customers ensure that we offer high-quality metals die cast parts which meet their specifications exactly and at reasonable pricing. Want to know more or have a die casting enquiry? Contact us or send us an email at [email protected] today.
Request A Quote