High Accuracy Subcontract Precision CNC Machining
TEAM Rapid, as one of the leading precision machining companies, we owned specialist subcontract CNC machining centre of excellence for CNC machining for our wide customers base in industry sectors ranging from Aerospace, Defence, Medical, Automotive, Subsea, Electronics, Communications and many more. We are extremely proud of our team of highly skill and dedicated engineers who are the key to our success. Our continual investment in the advanced CNC machinery and subcontract machining ensures that we maintain a capability to offer machining solutions with reduce cost, enhance quality and fast turnaround times.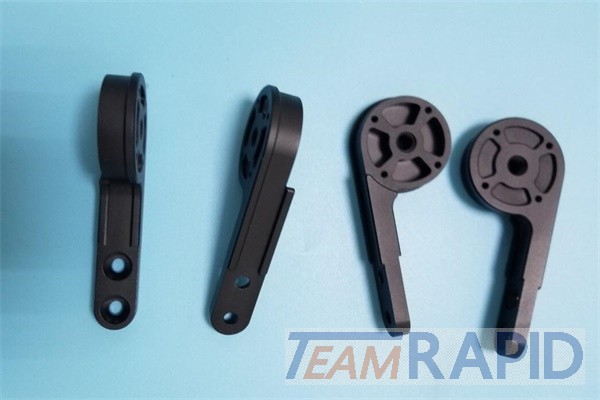 Our high accuracy, precision and subcontract machining are satisfied by clients. We have capability to produce parts from .5mm to .35 mm diameter from sample quantity to high volume production.
We maintain the highest quality in all stages of the whole manufacturing process by using the most advanced inspection and quality control equipment. We have an excellent reputation for complex components. We are able to produce parts which are used in a wide variety of industry and we have experience in precision machining of alloy steels, stainless steel, aluminum, bronze, brass, copper, plastic and more other materials.
We operate from a modern, temperature controlled and continually updated, plant of CNC machines. Our machines range from simple 2 axis CNC lathes and 3 axis CNC Mills all the way through to multi pallet full simultaneous 5-Axis machining centres, multi pallet horizontal machining centres, multi axis mill/turn centres and 13 Axis sliding head lathes. We specialize in the production of batch quantities and our team of precision engineers are ready to support the subcontract CNC Machining requirements. Our precision engineering skill, flexibility of workforce ensure we have the ability to fulfil clients'requirement. Our outstanding service include building strong relationship with customers, rapidly return quotes and deliver on time set us apart from the competition and which is we strive to.
TEAM Rapid is completely committed to customer service and always meet and even exceed customer expectations. We take great care and pride in the handling and packaging of our finished components with deliveries made to local, national and international clients.
If you need Subcontract CNC Machining support for your project, please contact us at [email protected] day.
Request A Quote