-
Plastic Injection Molded Parts
For more than 10 years, TEAM Rapid has successfully produced millions of plastic injection molded parts for people's daily life. All these injection molded parts are made by technical precision plastic injection molding method. Our plastic injection molding processes are continuous improved and with innovation all the time.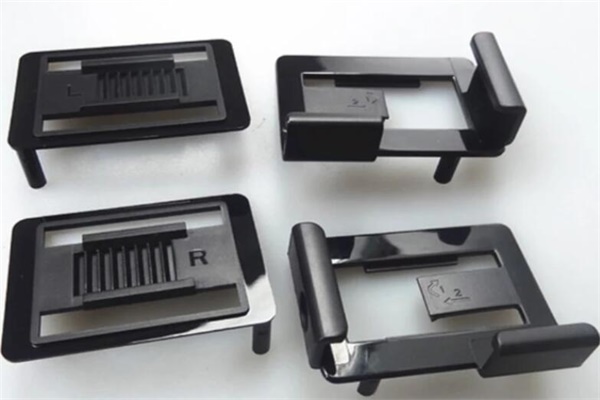 Plastic injection molding is a manufacturing process that melts plastic pellets and inject into a mold or cavity to achieve the designed shape. When the shape is formed, plastic is cooled, ejected from the machine. And a completed and functional injection molded part is done. In our daily life, many items at home or work are precision Plastic Injection Molded Parts. For example, speakers, health aids, electric tools, electric transports, virtual reality goggles, smart home devices and more. Plastic injection molded process is a fast and reliable process. Repeated injection molded parts can be created to the same surface finish and quality every time. Plastic injection molded process is used to produce parts like bottle cap, covers, bins, car body parts, syringes, casing and many other plastic components in our daily life.
At TEAM Rapid, our Plastic Injection Molding capability allow us to building injection molds and create repeatable, accurate, cost effective plastic injection molded parts with desired function and required surface finish. Plastic injection molded process has many benefits. It is repeatable. Part in the same shape can be produced in millions units. Plastic injection molded process allow high accuracy. Parts can be produced with tight tolerance by plastic injection molded process. Parts in complex shapes can be produced because a number of features can be designed into the molded part which may not be achieved by other manufacturing processes. Plastic injection molded process allows a wide spectrum of surface finishes, for example, high gloss, textured surfaces, simulated natural fiber.
When manufacturers produce parts, the main cost is the mold and tooling. When invested, the production parts are a part of the cost. Compared to traditional metal part, the weight of plastic parts can offer cost saving for lower logistic costs.
Contact us at [email protected] to get start your plastic injection molding projects, we will get back to you shortly.