Low-Volume Manufacturing
Market expects more customized products than ever before, product developers turn their attention from large-scale production to low-volume manufacturing. Small business is more likely to reach a prototyping stages. TEAM Rapid, we are pound of ourselves in helping customers with both large and small orders business. CNC machining, 3D printing, vacuum casting and rapid tooling are the common Low-volume Manufacturing Methods. Team Rapid has more than 10 years experiences in low-volume manufacturing. We are able to produce high quality parts at competitive prices.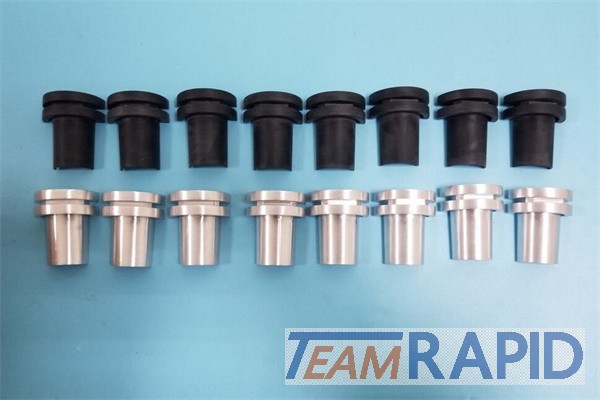 Low-volume manufacturing refers to production at 100 to 100,000 parts quality level. As large volume production usually requests high investment in tooling and set up, it is risky. Low-volume manufacturing is less risky and flexible way to produced parts which offers chance to shorten production lead tome and save production cost.
In automotive market, low volume manufacturing might be fabricating a rapid tool that produce 50k-100k parts. In medical field, it might be a rapid tool that produces 1000 parts. In prototype stage, it may be a rapid tool delivers 50-100 parts. CNC Machining, 3D Printing, vacuum Casting are also low volume manufacturing options.
Before running into mass production, making low-volume products is an easy way for designers to check design, assembly and manufacturabiliy. So, low-volume manufacturing is much more cost-effective than full scale production as it reduces the total cost of production. Small batch production narrows the gap between prototype and production. It allows customers to put the end products to the market faster and any potential problem can be found, then, quick corrections will be act before mass production.
When customers choose us for their low-volume manufacturing supplier, rapid turnaround is always key point for them to consider at the prototyping stage. At TEAM Rapid, our CNC machining lead time is normally 2-8 weeks. And our 3D printers are able to print a prototype of a design in a very short time frame. Our experienced team of engineers is familiar with low-volume manufacturing process. Contact us at [email protected] , let us know about your project details, we will give you the best production method to meet your budget and requirements.
Request A Quote