TEAM Rapid is Your Reliable China

CNC Prototype Company in 2024
CNC machining (also called computer numerical control) rapid prototyping is a high speed and high precision rapid manufacturing method. It is a manufacturing technique that uses sharp cutting tools to remove materials. Cutting tools are available in different shapes and sizes. The whole process is controlled by a computer. TEAM Rapid is a China CNC Prototype Company 2024 that offer CNC machining service. Our China CNC prototype services deliver a wide range of plastic and metal parts. Our tolerance is strictly controlled to meet customers' requirements. Our high precision CNC mills, lathes, wire EDMS and surface grinding machines allow us to produce custom CNC machining parts for different type of industries.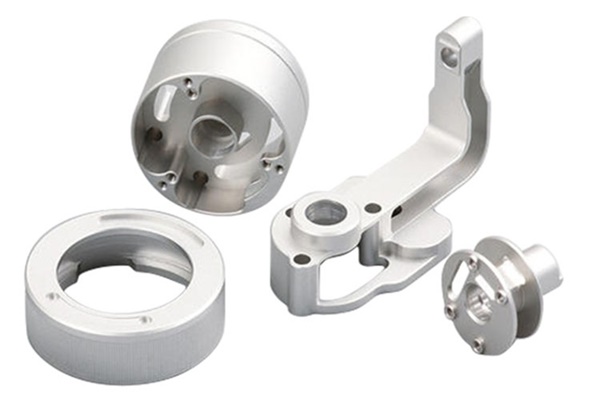 CNC machining begins with CAD software. The digital design part is a format that CNC machines are able to recognize. The instruction is sent to the CNC machine in "G-Code" form. Machines start to cutting. There is a worktable in most CNC machines which hold device to keep a block of material. Depending on the type of CNC machining machines, the worktable is movable or not movable. When the machining process starts, the cutting tool cuts away material. The tools and work piece is moved according to the G-Code instructions until the part is done.
When in CNC machining design, make the hold depth to diameter ratio less than 10:1 helps improve CNC prototype design and make CNC machining easier. If something is deeper than this, it will require a deeper hole drilling process step.
CNC machining offers various advantages. It is fast and repeatable for small batch manufacturing. CNC prototypes are precise with high tolerance. A wide range of manufacturing materials are available for CNC machining. Rapid machining delivers good surface finishing.
Our CNC machining prototypes start with an MOQ of 1 part and small quantity manufacturing up to 100,000 parts. Our team of experienced CNC machining experts will work customers closely to offer customized options which are suitable their project needs.
When it comes to China CNC Prototype, TEAM Rapid's approach is to provide CNC machining parts, rapid prototyping, metal or plastic parts, low to mid volume rapid machining production runs, flexible low volume manufacturing methods to deliver high quality parts. Contact us at [email protected] to start your CNC prototype projects with a free quote.
Request A Quote