CNC Acrylic - A Simple Guide to Understanding PMMA Processing
Acrylic or PMMA (polymethyl methacrylate) is a lightweight, transparent, glass-like, and durable material you can use in the CNC machining process. You can use CNC milling and CNC turning to work on various applications, which include automotive, medical, consumer electronics, and others. In this simple guide, you will understand more about CNC acrylic, along with its benefits, applications, and processes.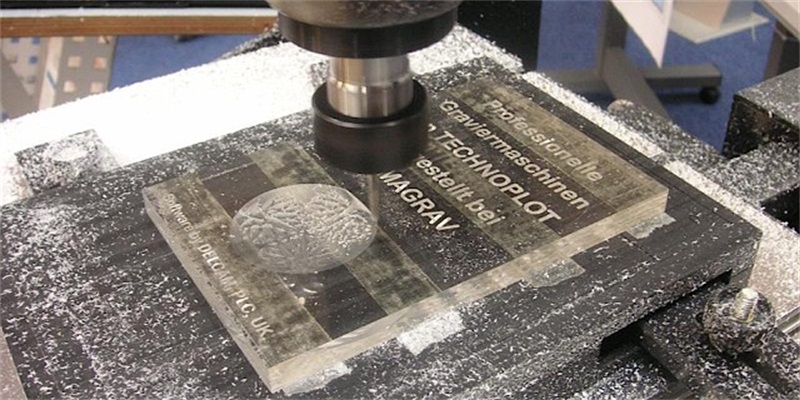 The Benefits of CNC Acrylic Processing
CNC acrylic can give you plenty of benefits, including the high repeatability factor that allows you to produce a large quantity of acrylic products with consistent quality, accuracy, and dimensional measurements. Here are some benefits of PMMA/acrylic processing using CNC machining services:
●Highly repeatable.
With CNC acrylic machining, you will produce the acrylic products that have the exact same dimensional measurements, along with the same accurate cuts and shapes. This process is highly repeatable, and when you repeat this process, you can build the same exact products, no matter the quantity you need to produce.
●Consistent accuracy and quality.
CNC machining is an accurate and precise manufacturing process, and you won't find errors in its accuracy. The accuracy stays the same no matter the materials you are using for the production process, including when you use PMMA or acrylic materials.
●Cost-effectiveness in labor and production process.
CNC machining can also be set to automatic, meaning that your workers will only need to oversee the whole production process, instead of taking part in the production process manually. In CNC acrylic, the same method can be applied, and it will help cut down on both your production and labor costs.
●Produce large quantities faster.
CNC machining will allow you to produce a large quantity of PMMA or acrylic products much faster than any traditional or conventional manufacturing method. In this way, you can get your acrylic products ready for the market as soon as possible.
●Minimum errors in production.
CNC acrylic is a machining process for acrylic materials that will give you minimum errors in production, as it is a computerized and programmable process. The instances of product defects or damages during production is minimal when compared to the traditional manufacturing methods. So, you can always keep your potential profits high in each production activity you perform.
Common Usage and Applications for CNC Acrylic Processing
Acrylic or PMMA has been used for various applications in a wide range of industries, including medical, construction, consumer electronics, rapid prototypes, and more. Its transparent and durable qualities make it a unique material to work with, providing you with various applications not available for other materials. Here are some common usage and applications for CNC acrylic processing: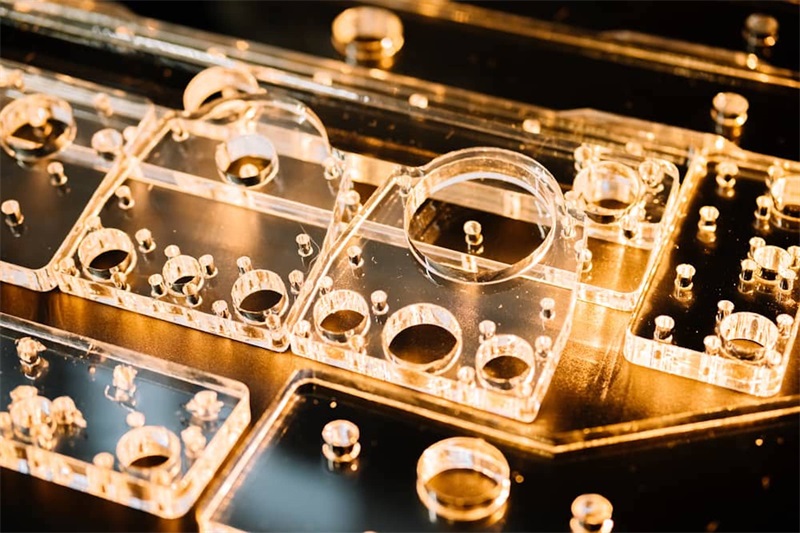 ●Cases and display products by CNC acrylic.
The most common application for CNC acrylic is to produce cases and display products that can provide best protection and decoration for various items you have. Acrylic is transparent and sturdy, so you can use this material to create retail cases and display products for various items.
●Lighting products.
Again, because of the transparency of acrylic, you can use this material to create various lighting products, as it can help illuminate the light source. In the automotive industry, you can find many uses of acrylic materials in the headlights and tail lights for various vehicles.
●Medical products.
Various medical products also use acrylic as their primary material because of its low toxicity, safety, and reliability. You can use acrylic to create various medical products, such as contact lenses and artificial joints.
●Architectural decorations.
With its transparency and durability, you can also use acrylic as architectural decorations, such as when you need to build durable glass-like windows. You can also use it to build skylights or transparent roofing for the best sky viewing and ventilation for your house or building.
Steps in CNC Acrylic Machining
The steps involved in CNC acrylic processing are basically the same steps you would do in any other CNC machining processes. The only difference is that you will use acrylic or PMMA as the basic material for the machining processes. Here are the steps in PMMA processing with CNC prototyping and machining:
1. CAD design process.
You will need to create the CAD design for the acrylic product you would like to manufacture using the CNC machining equipment. This will be your design blueprint, which you will use as the basis of the CNC machining operations for your acrylic product.
2. Transferring the design data to the CNC equipment.
After completing the design process, you will need to input the design data file to the CNC machining equipment. The CNC equipment will then convert the design data into computerized data that the CNC machining equipment will recognize. This will be an automatic process done by the CNC equipment's core programming.
3. Processing data and preparing for the machining operations.
Now, the CNC machining equipment will process your data and prepare for the appropriate steps to create the acrylic product according to your design requirements. It will provide you with various CNC machining operations to perform on the material workpiece, including milling, grinding, cutting, drilling, and so on.
4. Feeding the acrylic materials to the CNC machining equipment.
Next, it's time for you to input the acrylic material workpiece into the CNC machining equipment. The equipment will recognize the material workpiece and start the rapid manufacturing operations according to the design blueprint and the programmed steps.
5. Starting the CNC acrylic machining procedures for the design blueprint.
Once the materials are ready and the machining equipment has programmed its operational steps, you can start the machining procedures for the acrylic product right away. The CNC equipment will follow your design blueprint and produce the acrylic product exactly as you have designed it.
6. Machining completion.
After going through various machining operations, such as milling, turning, drilling, and others, the product will be complete. It will be ready for you to use or to market to your customers. With the high repeatability factor of the CNC machining equipment, you will get the exact same product item for each material workpiece you are working on.
7. CNC acrylic product packaging and delivery.
The last step is to package and deliver the product. However, you will need to check the quality of each product item before packaging and delivering them to your customers.
Conclusion of CNC acrylic
CNC acrylic or PMMA processing will allow you to work with acrylic materials to create various products that have transparency and durability features. The process itself is similar to any other CNC machining processes, which involves the use of CAD design files that you need to convert into programmed machining instructions. It is available for various industrial applications.
Besides from CNC machining, TEAM Rapid also offers 3d print services, die casting services, plastic molding services etc to meet your project needs. Contact our team today to request a free quote now!
Request A Quote