Advantages of Low-Volume and High-Volume Production
Are you curious about low-volume and high-volume manufacturing? Let's talk something about High-volume vs Low-volume Manufacturing.
No matter you are a large or small-volume manufacturer, when your customers want better customization in products, best tools and best prices, the low-volume manufacturing is beneficial for you. So, what is low-volume manufacturing? Low-volume manufacturing refers to producing parts from 50 to 10,000 units. It can be used by manufacturers in any size. Low-volume production can be applied for pre-high-volume production. If some parts are no have further mass production, customizing a part by additive manufacturing or CNC machining is a better way.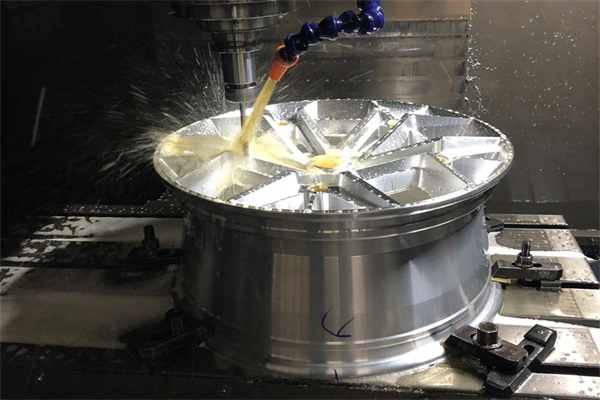 Low-volume manufacturing helps to save money. Highly customized product sometimes cost a lot. Companies will invest a lot in customization and high-value products. Then, low-volume production helps to avoid spending too much money at once. With the help of low-volume production, customers are able to build products with high quality and enjoy the best manufacturing services. Low-volume production allows to meeting the minimum order and overhead cost is low. Material wastage is lower with low volume manufacturing. Steel is one of Low-volume Production Examples. Steel used for tooling ranges from alloy and carbon steels. These materials are hard and resistant to scratch. In this case, low-volume production is an ideal way to avoid huge investment. If the final part does not withstand stress, it will be economical to use less durable steel to machine. Manufacturers can still have high-quality part which will save money.
Low-volume production allows flexible design. Customers are looking for better design nowadays. Low-volume production, 3D printing as well as rapid prototyping are ideal ways to offer flexible design. Manufacturers can get better design at affordable prices with the help of these techniques. And customers' feedback of low-volume production is helpful. Design modification can be finished without spending too much money or resources. Manufacturers can check the product details and then refine for the further production batch. With the flexible design, manufacturers can meet customers' demand and expectation easily.
Low-volume production helps to launch new products to market faster. Being the first to put the new parts to market is very important because of the fierce competition. It makes a huge difference between failure and success. Low-volume production lead time is short which allow products hit the shelves faster.
Low-volume production acts a bridge between prototyping and full-scale production. Customers can turn their ideas and concept into products by getting their products to the market quicker. This can not be achieved by high-volume production because of the high cost and long lead time. Low-volume production reduces risk, time and saves cost. It will continue to create benefit for different industries in the future.
High-volume production is a manufacturing method which produces large numbers of an identical part in one run. Liquid silicone rubber injection molding is one of the most common methods of high-volume production. Liquid silicone rubber is durable and flexible which has good temperature resistance. It is an ideal choice for single-shot injection molding, 2-shot injection molding and overmolding.
High-volume production is the quickest way to turn around a big order of parts. It allows manufacturers to get their products to market quicker while have their organization to stay on the leading edge of innovation. Manufacturers can save time with high -volume production to set their organization up for future success. High-volume production is an economy of scale. Initial tooling and prototyping may cost a lot, but low cost per unit offsets them in a high-volume production run easily.
TEAM Rapid is a longstanding expert in low and high-volume production in different kinds of industries. Based in China, we are ideally situated to fulfill orders for customers across the country and internationally. Browse our website at www.teamrapidtooling.com to learn more about our services or contact us at [email protected] directly request a free quote.
Request A Quote