Quotes of China Rapid Prototypes from Spain
TEAM Rapid was established in Hong Kong, the factory is located in Zhongshan China, only 2 hours from Hong Kong. We are a company specialize in rapid prototyping, CNC Machining, Rapid Injection Molding, and other low volume manufacturing needs. Our 20,000 square feet facilities provide a workplace for over 40 employees that includes 2 independent factories of
Rapid Prototyping
and Rapid tooling. We help lots of customers to prototype their ideas and lunch the products into the market. Recently, we got some quotes from Spain clients, below is the details:
1. I need 4 units of the attached file, made in SLA. Please, send me quotation and delivery terms and prices. Best regards
2. Dear Sirs I would appreciate your valuation in price and term for the execution of a prototype, according to detail attached. Material: brass or stainless steel The button fits on the other piece with smooth, manual sliding. Thank you
3. This is a project for an audio amplifier box made of aluminum. Surface finishes are not necessary. At the moment I need 4 units. If you have any doubt, please consult. Thank you very much.
4. I'll like to mechanize the model I'm sending, it's a cufflink design, to be made in bass or steel (the cheapest one), I just need 2 units.
5. We are looking for a company able to make the handles for our kitchen knives. They will be really similar to the attached ones, poligonal handles made by injection (ABS or POM, we don't care). If you think you would be able to do it, please feel free to write me back and I will come back to you as soon as possible. Thanks a lot, Best regards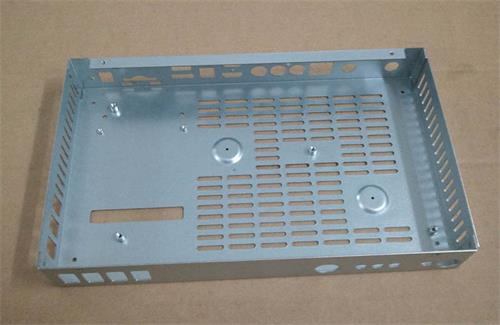 6. HI We need make 12 units each one. METAL PART : POLISHED Can you send me the price ?
7. Please let me know if you can help make a prototype of this plastic clip for future manufacturing in bulk. Thank you.
8. Hello.. i want to know the price for aluminium cnc machining .. i will add parts ..
9. Hello good day: I am very interested in consolidating a good communication and long-term business relationship for my line of EDC accessories product designs. Attached 3D drawings for the assessment. - Various materials: Titanium and Brass - Include in the budget the possibility of delivery completely finished and assembled (including laser engraving, springs, fasteners etc ...) - Quantity 150 Units periodically (3-4 months) I would appreciate an interlocutor to help me review and correct for the perfect manufacture of the articles. Thank you very much for your attention and I remain attentive to your instructions. best regards
10. Would your company be able to manufacture a 20 inch long square plastic pole with removable ends?
TEAM Rapid is a professional Rapid Prototype Tooling company. We aim to help you reduce the risks involved in production and improve efficiency to meet your needs from the early prototype R & D to late mass production. We spare no effort to make sure you are satisfied with the quality, price and services! Want to find a best solution for your ongoing project? Contact us at [email protected] today and get a free quote.
Request A Quote