Home
>
News & Events
> We Are A Leading Manufacturer of Precision Parts and Components
We Are A Leading Manufacturer of Precision Parts and Components
TEAM Rapid is a leading supplier of precision parts and components in industries. As a critical component expert, we always promises to be precision, we provides precision cnc machining services, laser marking, metal treatment and finishing. And we deliver precision part quickly. We have over 10 years of experience in producing precision parts and components, we always offer consistent and timely delivery of Precision Parts and sub-assembly services at extremely competitive pricing.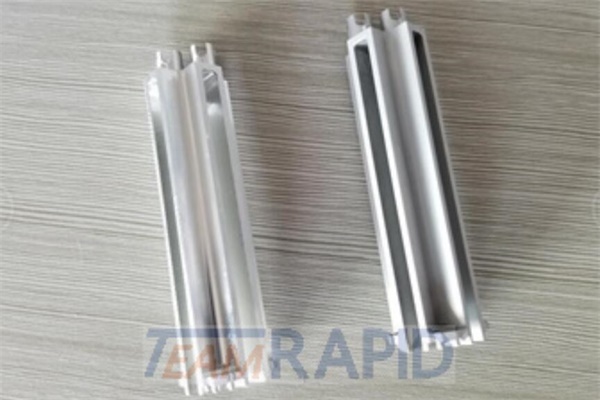 Our time-tested expertise with value engineering and machining a wide variety of metals and plastics means. We offer the lowest possible cost to our clients. We begin with a value engineering review with clients to understand how the component will be used and the reasons for each selected specification. This review help both to know if the chosen materials are the best choices, if all specifications are necessary, how the components work together, and if the cost will increase when the changes are made.
We offer Precision CNC Machining Services using typical machine tools and a CNC or two for milling or turning, and Swiss turning machines and some other advanced machining tools. We invested in a machine that is fully programmable and capable of utilizing up to 120 different machining tools during a single operation. It is able to automatically feed materials and switch jobs, the machine. We could manufacture precision components and parts with incredible accuracy and tremendous efficiency by this technology. Whether your precision parts are made of metals or plastic, TEAM Rapid can machine your parts to your required tolerances as we are experienced with all kinds of materials includes titanium, stainless steel, aluminum, brass, carbon steel, tool steel, or plastics.
TEAM Rapid has the capacity to provide with parts and components that are Beyond Precision from prototypes and low-volume to high-volume production run. We can perform multiple turning and milling operations in one seamless process; and efficiently apply more than a hundred different machining tools to a single part as well.
As a precision component manufacturer producing critical-tolerance parts, we manufacture all kinds of precision components. Some of the products built include: 3D print heads, legs for hexapods, custom end tips, lens holder components, custom timing pulleys, parts for robots, laser guiding equipment, high-precision gears for medical equipment, components for instrumentation and metrology, scientific freezing equipment, and more.
If you need any help on your precision CNC components and parts. Contact us at [email protected] today!
Request A Quote