Professional Rapid Prototyping & Injection Molding Service
TEAM Rapid helps lots of customers worldwide to launch their products into the market successfully and quickly. We received a lot of friendly feedback about our Rapid Prototyping & injection molding service, also some recommendations for new business. Here, we would like to share one of these cases below.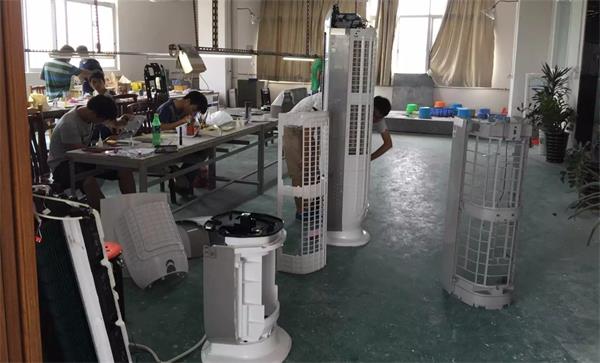 Rapid Prototyping and Injection Molding Case UK
A customer from UK mailed us to get a quotation and support for his new project. He was introduced by a client who is working with us. See the contents below:

Our sales team received the inquiry and got back to him in the following 1 hour:
"
Dear Richard,
Glad to hear from you and thanks for contacting us. We would be most happy to help you with this project. And please pass on my best wishes to your team.
Both files are good for us. STP file is preferred as it has less broken surfaces in transformation.
For your questions, please see my answers in blue:
Can you provide a quote to produce a prototype and what you would suggest it be done in, I have had one done by CNC before.
Does this part have any special requirement, such as temperature- resistance, strengthen, etc.? If not, I suggest to make this part by SLA process, that will be much more cost effective and quick turnaround.
I understand that you also do small volume batch manufacturing amount can you advise more on that, e.g. how much is the mould, what is the minimal batches etc
We love small volume manufacturing. We can do small volume batch as your expected quantities, without the strict minimal batches. Just if the quantity is less than 1000 sets, a very few set up cost will need to be charged.
Could you please advise parts quantity? This will help us to suggest the best solution to cut down tooling cost and lead-time. If the quantity is very small, we can consider to release the undercuts with manual inserts.
Can you manufacture the mould only?
Generally, our rapid tooling matches with MUD mould bases that we built serials stored in our factory and can share with other projects. This way can save a lot of cost and time.
So I am not sure if this type of mould can apply for other injection molding system.
If you need the exported mould, please let us know advance and advise the detailed information such as mold base standard, injection machine parameters.
Should you have any questions about our Injection Molding Services, please feel free to let me know.
Best regards
Jason
"
Contact Us for Your Rapid Prototype and Small Volume Parts Manufacturing
Are you working on your rapid prototyping and low volume manufacturing project? Contact our team at [email protected] today, and get a strong support from us.
Request A Quote