Rapid Prototype Tooling
Rapid prototype tooling is quick turnaround and cost-effective tooling that could produce parts in a very short time and meet part specification of design in precision and quality. With the increase of the market demand, prototype tooling is becoming popular in product development and prototype creating, Compared to the tradition tooling, prototype tooling is faster and lower cost. It offers reliable precision and quality.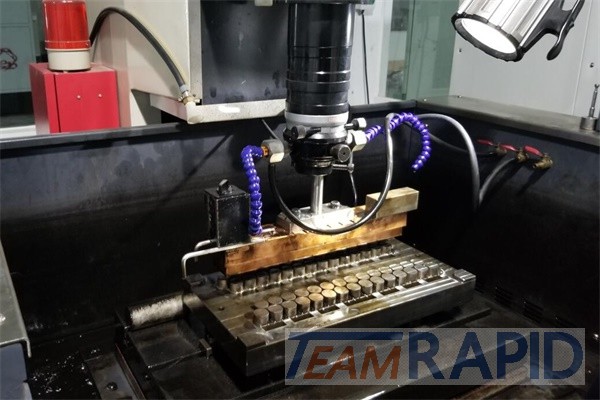 TEAM Rapid is focusing on prototype tooling making. To achieve the balance of quality, speed, cost and the maximum benefit of customer, we set a series of standard for prototype tooling making. We always try to achieve win-win results with customers. Customers highly satisfy our prototype tooling and low volume production.
If your order is more than 100 parts, we will suggest to using quick turn or injection molding for plastic and metals. We make rapid tooling for different kinds of plastic and finishing. Depending on customer's requirements, we make tool life from 5K to 100K. At TEAM Rapid, we share standard mold base, ensure their exchange and reuse, reduce the lead time and cost of tooling. We standardize tooling components to the maximum extent. Our Prototype Tooling life is generally 500-50,00 times. If tooling steel is P20 or NAK80, the tooling life could be up to 50,000. Lead time of prototype tooling is usually 1-2 weeks. It will take longer time for large size tooling which is usually less than 4 weeks. We will provide a professional detail DFM report to customer for confirmation before the rapid prototype tooling is being made. That DFM includes the gate location and size, ejector location, draft, wall thickness, critical tolerance etc which could reduce the risk of defect or mistake.
Rapid Prototype Tooling offer advantages includes scalability, rapid Turnaround, efficiency, part production, strength and precision. Aluminum tooling is suitable to run low-volume production prototype which provides a cost effective solution with shorter lead-time compared to traditional production tooling. For rapid tooling, we can typically be 30-50% cheaper than full production tooling, with a 40-60% reduction in lead-time compared to traditional tooling. Our tools are made out of aluminum, P20, NAK80 and S136 tool steel, which can be run in a standard injection molding machine to produce production quality parts in low-volumes. Depending on tool steel type, material and functionality, these toolings are generally serviceable for 5000 to 100,000+ units.
Are you ready to start your next project? TEAM Rapid will help your job. Contact us at [email protected] to get your free quote.
Request A Quote