Quotes of China Rapid Prototype from Brazil
TEAM Rapid is a company specialize in rapid prototyping, CNC Prototyping, Rapid Injection Molding, and other
low volume manufacturing
needs. Our 20,000 square feet facilities provide a workplace for over 40 employees that includes 2 independent factories of Rapid Prototyping and
Rapid Tooling
. We help lots of customers to prototype their ideas and lunch the products into the market. Recently, we got some quotes from Brazil clients, below is the details:

1. The total of parts is around 420 and we need them transparent or translucid. The drawing was made initially for machining but we can change it to optimize for injecting. We need price, lead time and a quote for the freight.

2. Hello, how are you? We are a company from Brazil, we work with projects in the field of paramotor. Can you make these parts? we need it to be made of PU polyurethane. Do you have any e-mail that I can send the photos and drawings? Please return to us by email tks

3. Follow the 3D files and explanatory PDF of the Techcar pieces, Please see the attached PDF with the drawings of the pieces. Consider the construction of two molds as follows: - Material to be Inserted: ABS - Along with the tooling, it should accompany the design and 3D mathematical models for future maintenance. - Injected parts should not have burrs.

4. Dear, I would like to receive quotations for producing a small quantity (30, 100 and 300 parts) of the piece in the attached file. I am finishing my development. So, I don't want to spend money with a mold yet. The I would like to know if is possible to produce this part with plastic machining or any other less expensive process. The material used is ABS

5. Hello :) I was wondering if I could get a quote for a prototype of my project. I'm just shopping around for the best price at the moment but I plan on having 40-50 units made following the prototype, and I have a few more designs on the way when I have the money. I would like the items to be made fully from 6061 aluminium, then bead blasted and anodised in black (although if you have colour options I would please like to know those too). If I could please have a price for 1, 10 and 50 items with a shipping cost too it would be greatly appreciated. If you have any further questions please let me know. kindest regards

6. I would like a quote for this item in 3D SLA printed ABS plastic. Finish is standard. I would also like to know if this part could be CNC machined from aluminium.

7. I would like to make a 6061 aluminium piece. you will find attached the file. can you make me a quote for 1 piece . if it matches my expectations, a 50 piece order will be made.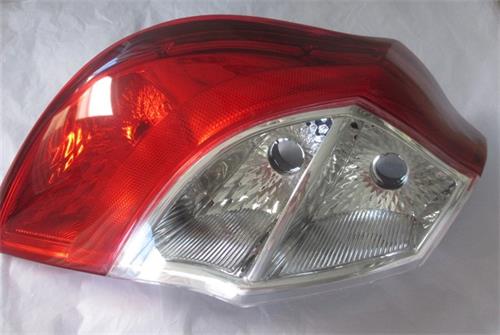 8. H i haven't made a file yet however i was wondering if it would be possible to cut 4 pieces of titanium that are 5.2 cm in length and 0.7cm in width and 0.4cm thickness. These will need holes and curved ends but i am just looking for a quote. Many thanks
9. Dear Sirs, We would like to know if you can make one prototype of our frame in CNC technology See file attached. At the moment we need only one piece as we have to study it. Material: aluminum anodized or stainless steel; quantity: 1 piece; colour: black matt or satin; surface finish: must be resistent. We are open to get your proposals and advices. Best regards
10. HI, I m sending you a design of a fixture i would like to know if you are able to make me a prototype , the type of material could be any type of stainless steel, quantity total of 5 models. Looking forward to hear from you
11. Please quote to
cnc prototype
from aluminium in quantities 1, 10, 100. Also, please quote to manufacture
pressure die cast
parts from aluminium in quantities 10000, 20000 and 50000. Natural finish. Part will be drilled into the ground. Thank you.
12. Hello I am looking for a cnc machined prototype made in 301 stainless steel material. Attached is a copy of my 3d design. Part 8 is made of acrylic plastic preferably in black coloured finish. Part 6 and part 11 are both spring steel material. Please disregard part 12. THIS PROTOTYPE MUST BE MADE TO EXACT DIMENSIONS AS THE DESIGN INDICATES IN ORDER FOR FUNCTION TO WORK. Thank you.
13. I would like to have the attached file 200 times with
injection molding
. The part will be part of a weather station so it has to be in white, with exceptional uv resistance and weather-water resistance.
TEAM Rapid is a China Rapid Prototyping company, we aim to help you reduce the risks involved in production and improve efficiency to meet your needs from the early prototype R & D to late mass production. We spare no effort to make sure you are satisfied with the quality, price and services! Want to find a best solution for your ongoing project? Contact us at [email protected] today and get a free quote.
Request A Quote