Thermoforming 2024
Thermoforming and injection molding are the two of the most attractive manufacturing process in 2024 to create plastic parts. Thermoforming is commonly used for large items and shorter production runs ranging from 250 to 350 units per year. Injection molding is suitable for small items and mass production runs.
Thermoforming is a single-sided plastic fabrication process that forms the heated plastic sheet to the surface of male or female mold. During this process, just one side the plastic sheet is controlled by the mold. The most two popular thermoforming types are vacuum forming and pressure forming. Vacuum forming uses heat and pressure to make plastic sheets into final configuration. When the plastic sheet is placed over the mold, the vacuum manipulate plastic sheet into need shapes. Pressure forming is similar to vacuum forming. It has benefit of extra pressure. Great details and texture can be achieved by this pressure. If aesthetics is the problem, it is a solid choice.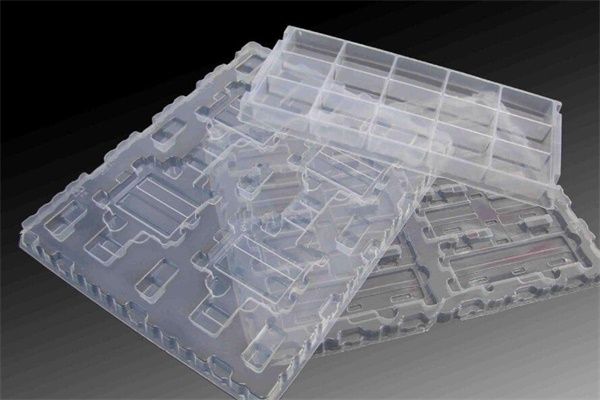 Compared to injection molding, Thermoforming offer lower tooling cost. Product's development and prototyping process is faster than injection molding. It allows bright color and texture options, as well as extreme adapt-ability and simple adjustments.
Thermoforming mold is usually made of cheaper aluminum. Injection molds are made of steel, thick aluminum or strong alloys to maintain large production runs. Thermoforming is using a single-singe tool and injection molding is using a double-sided mold. The initial cost for thermoforming is lower than injection molding. But thermoforming mold is not as durable as injection molds so it can be used only for small volume and not repeat production.
When in product development and prototypes test stages, thermoforming is quicker than injection molding. Thermoforming mold are much easier to be design, built, moldify. It is an ideal choice for development and testing.
As thermoforming has low cost, versatility and adaptability property, it is suitable for a vast range of applications like bumpers, seat components, interior panels, galley equipment, tool cases, furniture components, dashboards, light fixtures, printer, computer and more.
Thermoforming has several disadvantages. Thermoforming process is limited to parts with thin wall and complex shapes. And each piece needs trim which cost time to the process. Expect for this disadvantage, thermoforming provides a flexible and cost effective method for creating a huge variety of products.
Thermoforming and its related products play an important role in everyday lift. If you want to learn about how thermoforming benefits life and society. Want to know more? Contact our team of experts at TEAM Rapid.
Request A Quote