-
Quotes of Rapid Prototyping China from Austria
TEAM Rapid is a company specialize in rapid prototyping, CNC Prototyping, Rapid Injection Molding, and other
low volume manufacturing
needs. Our 20,000 square feet facilities provide a workplace for over 40 employees that includes 2 independent factories of Rapid Prototyping and
Rapid Tooling
. We help lots of customers to prototype their ideas and lunch the products into the market. Recently, we got some quotes from Austria clients, below is the details:
1. It is just for a first quotation the file of the body of a local streetcar. Material would be ABS white. Normal Glossy finish A-3 Qty per order 1000-1500pcs
2. aluminium, anodized black matte, price for 1 and 10 pcs please; also i would like to add some text to the case (what format do you need that text?) thank you
3. I send you three 3D drawings in Zip. These parts are designing objects (no technical objects). Reducing material or make them thinner is not possible. All parts should be white plastic with a smooth Surface. Each 50 pcs. What is your suggest for processing and please give me a quote. Best regards
4. Hello, Look to manufacture need a quote
Die Casting
Stainless SteeL; size: 45mmx25mmx10mm; material: stainless steel price for: 200
5. we are interested in a possible collaboration in the manufacture of plastic parts.
6. Hi Can you please quote 2 sets of attached parts Cheapest metal option please. Thank you
7. Please quote on approx 10 ea of following four prototype parts in aluminium Grade 6082 (or similar), fine sand blast or tumbled, black anodized. Thanks.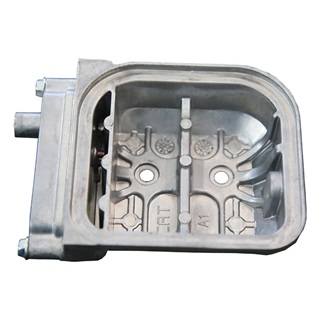 8. Dear Sir or Madam, We are looking for a company, which can help us designing our first prototype for a household gadget. We can provide you with a 3D model of our product as well as a product data sheet. Beforehand, we would like to know how much you would charge for creating such a prototype. Our product is mainly made out of plastic, silicone and microfiber. Each material does need to meet certain requirements. Are you already experienced in working with such materials? Our household gadget will be a non-technical product so we believe it should be not too complicated to develop. Could you please send us a price list of the different services you are offering? Thank you a lot in advance. We are looking forward to hearing from you soon. Kind regards
9. Hello, I'm trying to estimate costs of case part and tooling. I will not know the exact quantity to the very end, so I'll need a range of costs for 100, 500, 1000 and more. of ABS parts. Surface finish I think a standard one (no fancy modifications) with good quality of external surface of the part. Please let me know if you also laser cut parts from acrylic or PC. Thanks! Best regards
10. Please inform the cost and delivery time for the loaded part 1 pc. using one of the materials Al2017, Al2024, AL7075.
11. Which format can you accept for CAD drawings to do prototype machining?
12. Hello, Could you please provide me with the quote for brush cap manufacturing. What would be the price for the mould? Lead time for first samples, lead time for mass production. Price for the following quantities: 1k, 10k, 20k and 50k.
13. I'd like to ask about making some small camera accessories, Thank you!
TEAM Rapid is a
China rapid prototyping company
, we aim to help you reduce the risks involved in production and improve efficiency to meet your needs from the early prototype R & D to late mass production. We spare no effort to make sure you are satisfied with the quality, price and services! Want to find a best solution for your ongoing project? Contact us at
[email protected]
today and get a free quote.