Technical Specifications of Vacuum Casting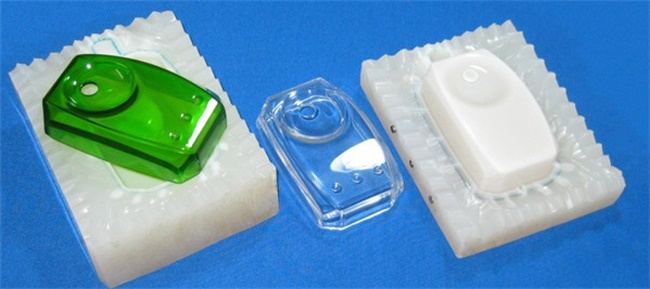 Vacuum casting is a cost effective way for low volume manufacturing your products. It is fast turnaround and can bridge the gap from rapid prototyping to production. Here, we are going to talk about the technical specifications of Vacuum Casting, maybe you can take this process into consideration for your next rapid prototyping production.
Vacuum casting Material: Hundreds of casting polymers are available to make your parts at conceivable texture and hardness commercially. You can have your part in fully opaque, translucent or transparent depending on your requirements.
Typical lead time: depends on the volumes and part specification, up to 20 parts can be built within 12 days.
Accurate:± 0.3% (with lower limit on ± 0.3 mm on dimensions, when smaller than 100 mm)
Minimum wall thickness: In order to avoid the short shot, 0.75mm would be the least necessary wall thickness. For best results, we recommend 1.5mm wall thickness if possible.
Maximum part dimensions: The vacuum chamber (1900 x 900 x 750 mm) and product volume (maximum volume 10 liters) are limited factors to mold size.
Typical quantities: Depending on the mold's complexity and casting materials, up to 25 copies per mold.
Color & Finishing: Pigment is available to add into the liquid polyurethane to get the expected color, custom painting for texture.
TEAM Rapid specialize in rapid prototyping and Low Volume Manufacturing, we offers one-stop service including CNC machining, vacuum casting, rapid injection molding, pressure die casting etc to meet your different volume production and Rapid Prototyping needs. For more information, contact our team at sales@teamrapidtooling.com .