Custom Plastic Part Manufacturer
TEAM Rapid is one of the leading Custom Plastic Part Manufacturers. We have over 10 year experience in plastic injection mold design, building and prototyping experience which allow the whole custom plastic manufacturing process smooth and easy. Our knowledge and experience always bring unparalleled results for our customers. Our process is straight forward which lead our custom plastic manufacturing consistently meet and exceed customers standard. Whether your volume is small or large, we will design and build the most cost-effective mold by using the most modern technologies and methods. We deliver your custom plastic parts on time and within your initial budget. We also offer lifetime mold guarantee. We can produce high-volume parts in high-speed machines that will cost-effectively and consistently output quality custom plastic products. Our engineer team will work with you to help design the solution that achieves your requirements, budget and timeline. Our lifetime guaranteed molds are made from high grade steel.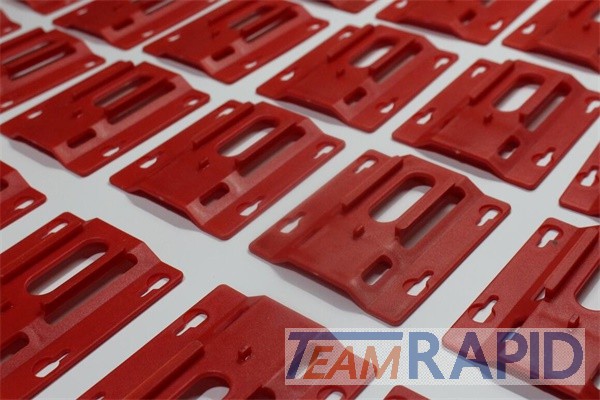 A custom plastic manufacturer should recognize the value of a cohesive and a clear communication. We'll get to know you, your product, reputation and needs, so we can work alongside, like being a member of your team. We know how to get plastic injection molding projects done smoothly, efficiently and cost-effectively, even in highly complex blends of design, tools, volume, resin and machine selection. Most custom plastic manufacturing products can be made in any one of multiple ways. Our engineer team will help you to choose the best and the most economical way to go.
Our team are passionate about finding the best custom plastic manufacturing method for each client, each product, budget, timeline and goal. Our people are experienced professionals who understand the importance of what we do for our customers. We know how to dig deep for answers, better methods, and more advanced ways to produce affordable excellence. We use a variety of plastic injection molding methods to maximize quality and profitability for our customers. From start to the end, we're open-minded, yet realistic when it comes to exploring options for our customers. Our flexibility includes small and large volume and the ability to manufacture exactly what you need. We maximize the cost savings gained to develop the most advanced custom plastic manufacturing facility possible.
If you have a new design or idea which made by plastics, for example, plastic boxes, cups, plastic containers, enclosures, you want to produce and sell it, you are going to need Custom Plastic Injection Molding services to manufacture the plastic parts, it has to be designed and made as custom requirement to ensure the plastic parts that are functional, great look, correct dimensional and unique.
TEAM Rapid, one of the trusted custom customized plastic part manufacturer in China, can help you from custom plastic parts design to mold making, injection molding and secondary processes. We take each project as a new challenge and ensure that your custom plastics are made high quality and cost effective. For more information, contact us at [email protected] .
Request A Quote