Low-Volume Manufacturing
Low-volume manufacturing is a fast manufacturing technology for small quantity production before running into mass productions. Rapid manufacture is an ideal choice for the low-volume ranging from 100 to 1,000 parts. The manufactured parts are printed with equivalent printing material. So, the printed parts can be used to test to avoid errors before manufactures invest a huge of money. Both low volume and rapid manufacturing are attractive in many industries. With the help of them, molding time is shortened and lead time is faster. And compared to the traditional methods, mold cost is cheaper.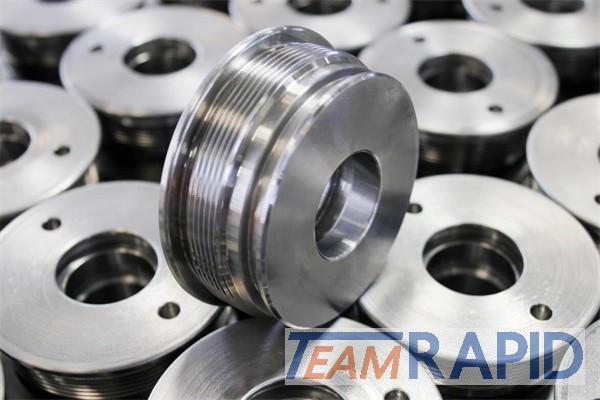 At TEAM Rapid, we have a team of professional engineers who are familiar with Low-Volume Manufacturing Services. Contact us with your project details, we will provide you the best methods which meet or even your meet your expectations for part quality, cost and time.
If customers want to order a high volume of parts, plastic injection molding manufacturing which is a traditional method is the best choice. Low volume production is becoming popular in recent years if they want low quantity. Additive manufacturing for low volume production cost manufacturers less time and money on both materials and tooling. And it allows them to put their product to market faster than other competitors. TEAM Rapid is able to use different technologies to produce small batch customization production. We have injection molding, CNC machining and 3D printing. Choose us as your reliable partner, we will provide you with efficient and top-quality service.
We have been helping a wide range of industries all around the world. Industries we have used low volume production methods to produce parts includes aerospace, automotive, consumer products, energy, electronics, education, industrial, medical, dental and robotics etc.
Before choosing Low-Volume Manufacturing, manufacturers need to consider many things even though it is a very fast turn production method. Quantity, production quantity ranging from 50 to 100,000 units is good for low-volume manufacturing. Manufacturers also need to consider the materials, tolerances, surface finish and complexity. Because the complexity will effect the production cost. And the post processing techniques depend on the surface quality requirements.
Let TEAM Rapid help you with your low-volume production, we will be with you every step of the production. For more information, contact us at [email protected] .
Request A Quote