Quotes of China Rapid Prototype from Ireland Clients
TEAM Rapid is a company specialize in rapid prototyping,
CNC Prototyping
, Rapid Injection Molding, and other
low volume manufacturing
needs. Our 20,000 square feet facilities provide a workplace for over 40 employees that includes 2 independent factories of Rapid Prototyping and Rapid tooling. We help lots of customers to prototype their ideas and lunch the products into the market. Recently, we got some quotes fromIrelandclients, below is the details:
1. Hi Guys, I want to have mold for my project. I do have 3d model, which format you need the file. The 3d file will not be the final one but not far from the final as well. Plastic I need to use is abs and the finish must be high quality. Thanks.
2. I would like to request a quote for the two parts attached: Process: CNC turning (from 15mm diameter bar), Quantity: 1 of each part, Material: Aluminium (6061 unless another grade is recommended), Finish: As machined, Tolerances: Typical machining tolerances acceptable
3. material - 410 stainless steel, surface finish - brushed, quantity - 5, just for prototyping, after that I will be ordering in the hundreds
4. I'm looking to get a quote for the attached file with the following details/requirements: Process:injection molding, Material: ABS plastic, Quantity: 25, Fastest delivery possible Thank you
5. How much would it cost to prototype a gameboard
6. precision to 0.15mm, finish with edges broken and light bead blast. 2 hole metric threaded M2.5 by 4.5mm. Other 2 hole M2.75 non threaded. Quantity quote for 50 and 100 units. I want to compare pricing.
7. Machined parts, with taps. See attached. Need 2 of each part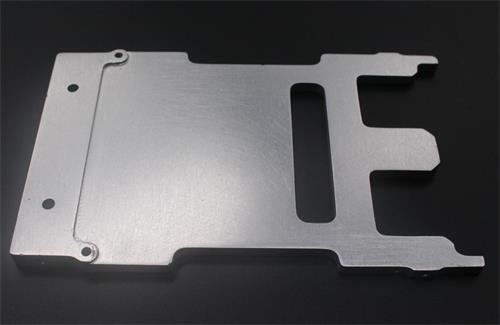 8. We are looking for a partner to produce transparent lamp covers. Initially we're looking at 1000pcs in transparent. The product is based on an existing product which weighs 47grammes in PMMA. We can of course supply CAD files where needed. Can you give us an indication on tooling cost and production cost? If there's any additional questions, please don't hesitate to ask. Best regards
9. I have already prepared the CAD design for the machining, not all 16 parts are fully ready yet. I am sending just 2 pieces for a first look (twice one 16th) ; all othe pieces are very similar (but not exactly the same unfortunately) Material has to be magnetic steel, not sure the exact type; quantity would be 1 or 2. It's rather challenging but I assume doable. I am curious to know if you can manufature that. And I'd love to have a rough estimate of the price ! hopefully that is clear enough :) best regards
10. Hello Sir, Madam, I would like to have machined the 3D model attached (1 piece in aluminium for composite molding). Could you please let me know what would be the price, what is the tolereances and when can it be ready. Also what kind of aluminium do you offer/have in stock. If the price depends on the deadline or other factors then please let me know the price for each of them. Thank you, Best regards
11. Hi, I am starting a cable support business and I want some prototypes making of my product? Is this something you can do and is there any requirements if so? Thanks
TEAM Rapid is a China Rapid Prototyping Company, we aim to help you reduce the risks involved in production and improve efficiency to meet your needs from the early prototype R & D to late mass production. We spare no effort to make sure you are satisfied with the quality, price and services! Want to find a best solution for your ongoing project? Contact us at [email protected] today and get a free quote.
Request A Quote