-
Rapid Prototyping Services
Rapid prototype or rapid prototyping is the process to build prototypes fast to evaluate a product design visually and functionally. When manufacturers begin prototyping projects, they will consider purpose, quality, quantity, complexity and cost carefully as they will impact on the prototyping projects. A prototype is an initial version of the end product. It is used to test and evaluate the design and analysis the production process to offer product specification for actual working system. Prototypes are an important part of the end product design and new product development process. Rapid prototyping can be used in any stage of product development process. It can be repeated many times in new product design process. TEAM Rapid is a leading China Rapid Prototyping manufacturer, if you need rapid prototyping services, contact us day.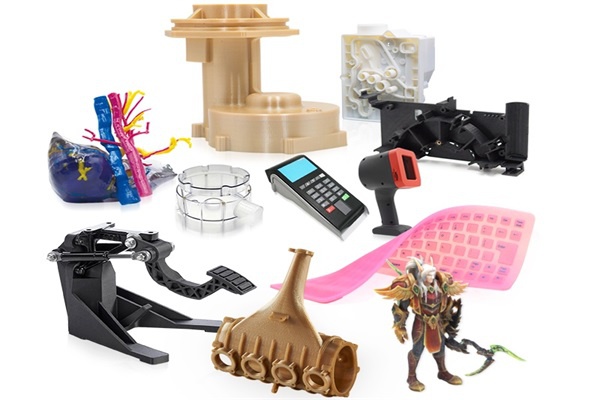 Prototypes used in software programming, application development, semantics have the same purpose. Depending on the accuracy degree and where the prototypes are used in the product development process, prototype is categorized. It is not necessary to make a prototype which has an exact look as the end product. It depends on what designer want to achieve from the prototype. Rapid prototype is categorized by the accuracy or fidelity on its appearance, functionality, user interface and size. Prototypes can be made as paper sketches or cardboard mock ups which are very simple and can be used to test the broader concept very quickly. Prototypes can also be made to have the similar appearance and function to the end products.
Rapid prototyping is usually used 3D printing and additive manufacturing as 3D printing is a way to build prototypes quickly. Additive manufacturing technologies might not be the best choice for some prototypes because of the high costs. The main difference between other rapid prototyping method and 3D printing is that 3D printing and additive manufacturing is a manufacturing process. Prototyping is the end product and final results. 3D printing combines other processes which could be used to build rapid prototyping.
In the modern market, manufacturers have to develop and launch their new products quicker to their competitors. Quicker product development is a key to success, rapid prototyping is the most important factor of new product development. Prototyping plays an important role in the process of building products as it speeds up the new product development process. It is the early stage to validate design and concept which includes form, fit, function etc. It allows to testing the function to finalize the specification. It helps to verify against the requirements and business objectives. Prototypes give customers a hands-on experience to get feedback.
Choosing the most suitable rapid prototyping technology is important to the success of prototyping making. Every rapid prototyping technique has its advantages and disadvantages on cost, speed, material limitation, fidelity level and development stage. Rapid prototyping technologies includes SLA, SLS, DMLS, FMD, binder jetting, poly jetting , CNC machining prototyping, vacuum casting, investment casting.
Like other manufacturing processes, rapid prototyping has advantages and disadvantages. They reduce times to design and development. The save the overall product development cost. They allow functional testing. They have ability to evaluate human factory and ergonomics. Some rapid prototyping methods are lack of accuracy. It adds the initial costs and some rapid prototyping processes are expensive. Rapid prototyping has limitation in material, surface finish and strength. It requires skilled labour.
TEAM Rapid is one of the leading prototyping and low-volume production manufacturers in China. Our experienced team provides excellent level of quality Rapid Prototyping Services at low cost. It you need helps on your prototyping projects, contact us at [email protected] today.