Quotations of China Rapid Prototype from Thailand
TEAM Rapid is a company specialize in rapid prototyping, CNC Prototyping, Rapid Injection Molding, and other
low volume manufacturing
needs. Our 20,000 square feet facilities provide a workplace for over 40 employees that includes 2 independent factories of Rapid Prototyping and
Rapid Tooling
. We help lots of customers to prototype their ideas and lunch the products into the market. Recently, we got some quotes from Czech Republic clients, below is the details:
1. Item is a plastic spacer but needs accurate sizing, + or - 0.05mm. If made by CNC lathe, material can be delrin or nylon. If made by injection molding, material can be suitable thermoplastic similar to nylon or delrin. Quantity required is 3000 pcs minimum. A quote as a CNC part and also as an injection molded part would be appreciated.

2. Hello, I'm attaching the 3D model. Would you please give me the cost for: 1) one plastic molded prototype 2) a hundred of them 3) a thousand of them What are the options for Material and Surface Finish? Thank you in advance

3. Hello, I am contacting you to request a quote for a part that I need it prototyped. I've attached both .stl and .pdf drawing with material and tolerance information for your reference. Could you please provide me a quotation with information on the manufacturing technique that you will be using to manufacture it and expected delivery time. Thank you for your time and will be looking forward to your earliest reply. Kind Regards

4. Dear manufacturer, We are now at the prototyping phase of the case for the device and we would like to know if you could send us a quotation of each of the pieces (the three items attached to the request). The materials are not fully specified because this is a prototype and we also would like to know your recommendations about them. For the prototype, it is desirable that the materials used built on materials with properties as close as possible to the final model. If you require further information we will be glad to answer you. Thank you and best regards

5. I am looking for a company to make to supply me with a sheet of high density plastic that can be used as a sled to slide relocate hot tubs. What would be a price for something like this?

6. I am interested in this charge port cover piece. I do not have a drawing, however I could provide you with the part as an example. I need a quantity of 1000 pcs. I would like to know if you can do it and what is the time frame for production, cost and delivery. thank you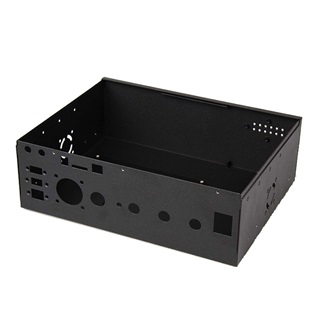 7. Want to build a kids bicycle launch ramp. This product would need to be able to support 200LBS or more. I will attach a photo of a similar ramp
8. PCB White possibly smooth surface, but the requirement on the surface is not mandatory. Thank you
9. I would like a quote to CNC the following car part from Aluminium please. The Finish should be smooth in either natural finish or black. I only have an STL file, I hope that you can read this. Thank you
10. Hi Is it possible to manufacture transparent locks (but the plastic tinted different colours) and locks to be custom sizes? Thanks
11. Hello, I would like to have a fast machining prototype, I would like to manufacture this by
mold injection
in the future. The attached model is designed to FOR MOLD INJECTION Thanks
12. Hi, I wanted to have the quotation of the attached project in two solutions of different material: - Aluminum - Brass we will probably have to review some small details of the project, it was made for 3D printing. but for now we are interested in knowing the price
13. Material : open to choose the most cost-effective material considering that these machines are intended to be outdoors in the future Quantity;1 each
14. Dear Company, I'm looking for supplier of following services: 1. 3D scanning of plastic parts 2. 3D drawing correction and change implementation 3. preparing mold injection form 4. mass production based on mold form If you are able to help me with above services I'll be appreciate for contact I'm attaching a picture of plastic elements for scan and production.
15. i only have a 3d model of the piece. Aluminum would be preferable. Raw surface finish. quantity=6
16. Hi I don't know if you can help me but here goes. I fly drones and the propellers I use I cannot get them any more. I was hopping that I might get someone to make them out of some plastic I think they would have to be made by injection moulded part . I have a spare set of propellers that you might be able to scan . Looking forward to hear from you
TEAM Rapid is a China rapid prototyping company, we aim to help you reduce the risks involved in production and improve efficiency to meet your needs from the early prototype R & D to late mass production. We spare no effort to make sure you are satisfied with the quality, price and services! Want to find a best solution for your ongoing project? Contact us at [email protected] today and get a free quote.
Request A Quote