Quotes of CNC Prototyping China from Philippines
TEAM Rapid is a company specialize in rapid prototyping, CNC Prototyping, Rapid Injection Molding, and other low volume manufacturing needs. Our 20,000 square feet facilities provide a workplace for over 40 employees that includes 2 independent factories of Rapid Prototyping and Rapid Tooling. We help lots of customers to prototype their ideas and lunch the products into the market. Recently, we got some quotes from Philippines clients, below are the details:
1. 3D File of motor assembly from my boss. this has three parts, I'll upload the biggest file.

2. I would like to have an offer for attached rubber mold. If more cost effective to produce using 3D metal printing, I have files also for that available. Looking forward to receive a competitive offer

3. Hi, I am looking at doing a project that involves a single aluminum part that would require a stock piece that is 6 by 3 by 2 inches. This piece would be hollowed out with the back open and a surface thickness of 3/16 inch. it would then have 18 equidistant square holes on the face (approx 0.04x0.12 inches). Tolerances are not a huge deal, but I would like a smooth surface finish. Inside finish does not matter. Please let me know approximately how much this would cost

4. I need a small flat panel of aluminum. The panel would be: Anodized aluminum 34,9cm in length 20,4 cm in height 3 mm thick. The perforations for designs 1 and 2 are 1,2 cm in diameter and spaced by 2 mm (see linked pdf.). Thank you

5. Hi, We need element like in an attachment. We need it for prototype for now. 3D file in attachment, Material: Aluminium; Surface Finish: Doesn't care for now; Quantity: 8 (only for prototype for now). Best regards

6. Hi can you give a price example on a small plastic molded part 50x50mm, just a price example with delivery of 100 parts. Thanks

7. Looking to have a food grade silicone high chair placemat made. Wondering about pricing, moq, colours, shipping etc. Any info you can provide would be great! Thanks

8. Hello, I would like to make a drill bit prototype. I would like to know your cost for the prototype? And the MOQ for the large order? The material of the drill bit is metal. It is around 6cm Height x 1cm Wide. Thank you

9. 100 of each individual game piece, satin finish.

10. Injection Molding 200 pieces

11. Good morning. We are looking for prices for CNC machining, some aluminium components for a humidor project we are currently working on, attached are four drawings which are typical of the parts, they are part of a suite of 20+ parts required: - We are looking for prices for qty's 1-10-25-50-100. We have full CAD drawings in all format's. Look forward to hearing from you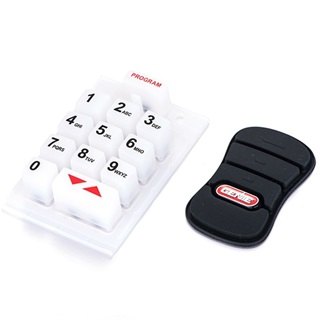 12. Hi, Would like to get a quote for
CNC machining
(can be bar turning) of small parts in PC-PBT or PBT - black colour. Material should be UV stabilised. Plesae quote for 10 pieces and for batches of 300 units. Thank you
13. Raw finish with the cheapest steel If you can make phosphating. can you tell me the price ?
14. We are looking to machine those parts from Aluminum 6061. We will need one of each of the parts. What are the tolerances You can keep?
15. We are developing a new generation of a heating boiler. In order to be sure the new contruction will function as expected, we need some (max. 3 pieces) CNC turned rapid proto's out of Brass
16. The attached document is a prototype as of this moment. What we request is a minimum quotation on this for landscape purposes. Thank you
17. Hello, This is a first prototype for a new project. STEP file attached. The material should be aluminium and the initial quantity is only 2 units... hopefully this will lead to more. If you are interested in making such a small part I would be very happy to hear from you with a quote. Many thanks
18. Dear TeamRapid, 3 different files Material: Stainless steel 304, or 2205 duplex stainless steel for higher streght, price depending, please give second quotation. Surface finish: as from machine, no special requirements. Quantity: 2 pieces of each (6 in summary)
19. What is the cost to make the following quantites in black PA12 nylon, 10 units 50 units 75 units
TEAM Rapid is a China CNC Prototyping company, we aim to help you reduce the risks involved in production and improve efficiency to meet your needs from the early prototype R & D to late mass production. We spare no effort to make sure you are satisfied with the quality, price and services! Want to find a best solution for your ongoing project? Contact us at [email protected] today and get a free quote.
Request A Quote