Different Types Of Rapid Prototyping
Rapid prototyping is a fast way to build physical parts, models, and assembly by CAD. Additive manufacturing, also known as 3D printing, is the most common way to perform this process. The additive manufacturing technology allows you to produce sample parts rapidly, with a lot of materials options. You can configure your production project based on your preferences.
Using the rapid prototyping process, you can accelerate the entire production operation to produce various prototypes and final parts according to your requirements. It also supports applying small updates to your design and creating different iterations of your prototypes in a matter of minutes or hours. It's the fast-paced production method you will need to fulfill all your project goals and requirements.
Rapid Prototyping - Flexibility and Versatility of the Process
Rapid prototyping allows you to create sample parts at a much faster rate, especially when compared to the traditional method. There are also plenty of materials you can choose in all their available characteristics and grades.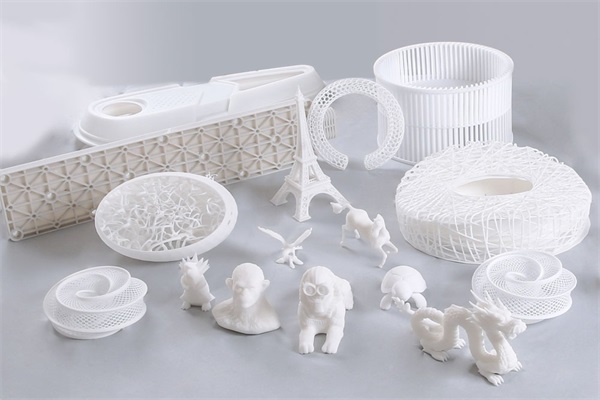 Various adjustments can be made for this manufacturing process depending on your project requirements. You can use this process to produce prototypes in any quantity. Also, you can perform this process on a low production budget. For companies that are just starting out and want to have some efficiencies in their production budget and time, rapid prototyping will be an excellent production solution they can have.
Biggest Advantages of Rapid Prototyping
Rapid prototyping offers plenty of advantages for the businesses and clients who want to use this production method in their projects. Aside from producing prototypes, you can also use this production method to produce final parts for your product. So, it is versatile enough to meet all your production expectations. Here are some biggest advantages of rapid prototyping:
● Manufacturing speed and expenses.
Rapid prototyping is a speedy manufacturing process that will shorten the production time you need to spend as much as possible. Meanwhile, the expenses you will need to pay for this fast-paced production method is also cheaper when you compare it with the traditional method. You can also configure various aspects of this production process according to your needs.
● Flexibility of material selection and manufacturing methods.
The selection of materials is quite varied with rapid prototyping. You can choose between plastic and metal materials to create your product samples. You can combine between the two material types, depending on the process you are using. With various types of manufacturing methods available for rapid prototyping, you can choose the one most suitable for your needs and requirements.
● Producing test materials to prevent some production risks.
Rapid prototyping is also useful for you to produce the test materials for your product. These prototype versions of your product will have certain features resembling the final product, which you can test before mass producing it. It can help prevent some production risks, such as damages and defects, before you put them into the commercial production phase.
● Very adjustable and configurable for any production needs.
Rapid manufacturing methods will give you the adjustability and configurability that you need to match your project's goals. So, you can always pick the options you think are best to use before starting the rapid prototyping process.
● Modern process suitable for modern industrial needs.
Today's industrial needs are becoming more complex. Thus, you will need more modern methods of manufacturing that can keep up with the latest industrial demands. Rapid prototyping can provide you with the modern process best suited for the current industrial needs. With all the latest equipment and manufacturing technology, you can rely on the rapid prototyping process to give you the best results in your manufacturing production phase.
● Better customer satisfaction for your manufactured products.
Products manufactured with rapid prototyping will usually give you a lot better features, best suited for the customer's demands. Thus, you can get the best customer satisfaction when you manufacture your products with this method.
Rapid Prototyping Company - What Can You Expect?
There are a variety of manufacturing technologies available in rapid prototyping. Layered additive manufacturing is the most used one. Other technologies include high speed machining, casting, molding, and extruding. Additive manufacturing is the most common rapid prototyping process. Other traditional processes, which can be used to build prototypes, include subtractive and additive manufacturing. Subtractive manufacturing is a process in which a block of material is carved to build the desired parts by milling, grinding or turning. Additive manufacturing is a process that involves solid or liquid material being applied into the desired shape.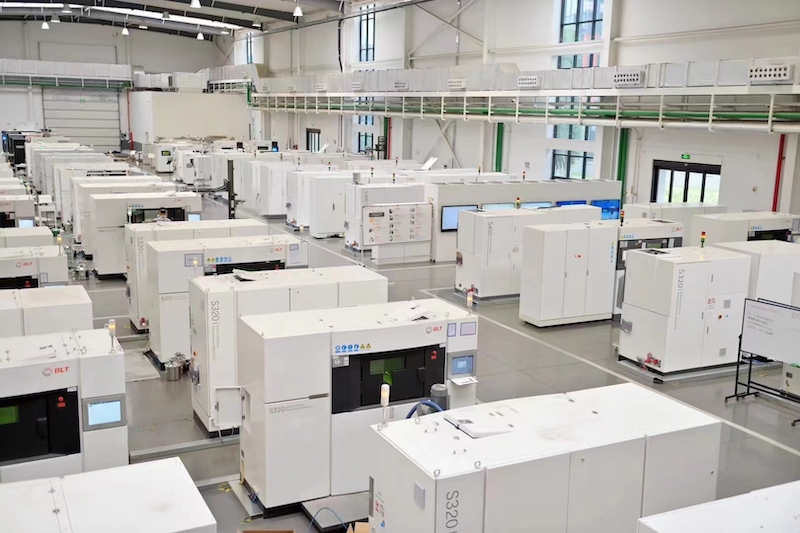 Depending on the rapid prototyping company you choose to work with, you can pick from among different types of rapid prototyping processes for your production needs. Each process will offer you different advantages, allowing you to have the flexibility and versatility in your manufacturing production.
Rapid Prototyping by 3D Printing Methods
Rapid prototyping comes in different packages. Each package will give you different features based on your needs. Picking the right rapid prototyping type for your production will be crucial to ensure the best result out of your manufacturing steps. It's best for you to consult with the rapid prototyping company you are working with before considering the best option for you to choose for your manufacturing production. Here are the different types of rapid prototyping:
1. Stereolithography (SLA)
SLA is fast and affordable. It is the first successful method of commercial 3D printing. The SLA process uses a bath of photosensitive liquid that is solidified layer-by-layer by a computer controlled UV light. It's best for you to use the SLA method for creating the prototype parts that you can insert to other assembly parts.
Benefits of SLA:
● Creating smooth surfaces for your prototypes.
● Providing you accurate dimensions and measurements for the prototypes.
● Adding some post-processing for your prototypes is easy to do, such as painting.
● Fast and cheap production process and material costs.
● Resistance towards moisture and heat, making your prototypes great to use for the long-term.
2. Selective Laser Sintering (SLS)
The SLS process uses a powder bed to create a model on various layers by using a laser to heat and sinter the powdered materials. SLS can be used to build metal and plastic prototypes. SLS parts have better strength properties than the SLA parts. SLS parts will need a secondary finishing treatment, as the surface of the finished product is rough. You can use this process if you prefer to build stronger or more durable prototypes or parts for your project.
Benefits of SLS:
● Providing you with better mechanical properties for the prototypes.
● Removing unnecessary production processes to speed up your manufacturing time.
● Requires the use of fewer plastic materials to create the prototypes.
● Best results when you use the post-processing effects, such as coloring and dyeing.
● No need to use any support structures to build your prototypes.
● Empty spaces can be filled with powders, which will be sintered using a laser to build the prototypes or final products you want.
3. FDM or Material Jetting
FDM or material jetting is a cheap and easy-to-use process. FDM uses thermoplastic filament that is melted inside a printing nozzle barrel before the liquid plastic is laid down layer by layer. This process is fast and inexpensive, so it is an ideal option for product development. Also, material jetting or FDM can be used to create highly detailed parts or prototypes, making it the ideal rapid prototyping method to create small prototypes for your project.
Benefits of FDM or material jetting:
● The accuracy of the material jetting process can help make the efficient use of the materials, producing low waste as a result.
● Producing highly-accurate components for your prototypes is easy with this method.
● It can support the creation of highly-detailed parts up to 14 microns in size.
● You can apply multiple colors for the prototypes with this method and even apply those colors in a single production phase.
● Material jetting can produce smooth surfaces for the hardware parts or prototypes you make with it.
4. Selective Laser Melting (SLM)
SLM is a favored process when it comes to building high strength and complex parts. SLM is frequently used in aerospace, automotive and medical industries. Common SLM materials include titanium, aluminum, stainless steel and cobalt chrome alloys. So, this is the rapid prototyping method of choice if you have metal prototypes that need to be prepared for further production.
Benefits of SLM:
● Creating the metal parts, components, and prototypes with superior strength, toughness, and durability.
● Very accurate to create small part details needed for further assemblies.
● The melting process is quite easy to perform and offers a wide range of metal material selection.
● You can use the autoclave method to sterilize the materials for selective laser melting.
● This process supports the use of complex geometric designs.
5. LOM or Sheet Lamination
Compared to SLM and SLS, LOM is cheaper and easier to perform. It does not need special controlled conditions. LOM builds up from a series of thin laminates. Each layer is delivered and bonded onto the previous layer until the part is done. This 3D printing method can help you create bigger components with ease.
Benefits of LOM or sheet lamination:
● You don't need to create any support for the prototypes when you produce them with this method.
● It is significantly cheaper and faster to produce parts or prototypes with the sheet lamination technique.
● No significant inventory requirements for the materials you use for the LOM process, as it uses widely-available materials.
● LOM supports the creation of prototypes with complex shapes.
● You can apply various details with utmost accuracy.
● Not much handling process is needed to complete the sheet lamination process, which helps reduce stress for the workers.
6. Digital Light Processing
Like SLA, DLP uses the polymerization of resins. DLP is faster and cheaper than SLA. DLP requires post-build curing and the use of support structures. Digital Light Processing improves the SLA method in various aspects, such as by providing more details for the prototypes that you create. You can also use DLP to improve the surface quality further when compared to the SLA method.
Benefits of Digital Light Processing:
● This method offers a more detailed outcome for the prototypes you create with it.
● It helps create various complex geometrical features for your parts.
● You can create parts or components with hollow parts with the DLP method.
● The various material selection is available for the Digital Light Processing, giving you flexibility and versatility in your production.
● It offers a lower overall price per unit, and the rapid prototyping process with it can go very fast, minimizing your wait time significantly.
● You can also create prototypes with higher surface quality with the DLP method.
7. Binder Jetting
Binder jetting technique allows printing one or many parts at one time. However, parts produced by binder jetting have poorer strength than SLS. This method still offers you the best possible quality for your 3D-printed prototypes.
Benefits of Binder Jetting:
● Binder jetting offers high-resolution and high-quality prints for the 3D prototypes based on your design.
● Producing multiple parts or prototypes will be a breeze with binder jetting, making it a preferable manufacturing solution if you are on a tight deadline.
● There is no tooling required, so you can print the prototypes based on your project requirements, no matter how many units or versions you need.
● It also eliminates most of the waste materials for the production process, making it more eco-friendly and cleaner for the environment.
● This method offers plenty of flexibility and freedom in the designing process.
● It can simplify the whole production steps, so binder jetting can add more efficiency in your rapid prototyping process.
● Binder jetting also supports print-on-demand, meaning that you don't need to open a large inventory just for producing your prototypes.
Why Choose Rapid Prototyping Over the Conventional Production Method?
With various manufacturing production methods you can use today, rapid prototyping continues to become one of the most recommended manufacturing processes, especially for new companies. It offers you a faster production time, cheaper production expenses, and much better flexibility when it comes to producing your prototypes or sample parts. This production-on-demand method will help any company to produce parts or components only for their specific needs. So, should you choose rapid prototyping over the conventional production method today? The answer is yes. It's best for you to use rapid prototyping to your advantage.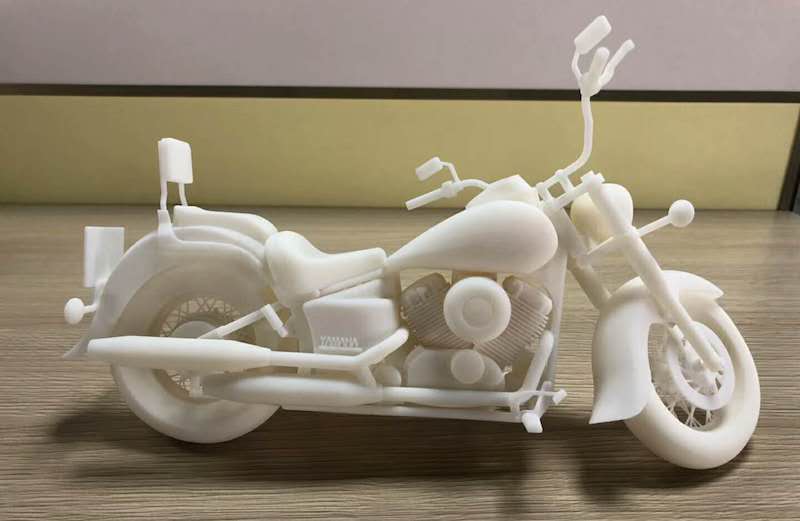 With conventional production methods, companies will need to wait for months just to get their prototypes ready. So, rapid prototyping can give them a significant time cut for their entire production schedule, allowing them to get their prototypes or product samples ready in as fast as a few days. Then, they can perform the tests for their prototypes as soon as possible and determine whether they need to improve on them. So, it's very convenient for companies to use this method to help improve their product prototypes before sending them for the actual production.
Moreover, rapid prototyping also offers the flexibility and versatility you need the most for the development of your product. You can configure various aspects of your production and ensure that you will only launch the rapid prototyping process that has been streamlined for your project needs.
Conclusion
Rapid prototyping is a cost-effective way to create sample 3d printing parts or prototypes for your production project. It is an automated process which requires less labor to operate. This process is also precise and helps to reduce the material wastage and does not require special tools. Efficiency, speed, and affordability are the aspects that can be offered by this production process.
As one of the largest rapid prototyping companies, TEAM Rapid offers high quality rapid prototyping services to worldwide customers. If you need help on your prototyping projects, contact us at [email protected] today. We can help you configure your prototyping projects based on your requirements.
Request A Quote