Quotes of China Rapid Prototype from Iran Clients
TEAM Rapid is a company specialize in rapid prototyping, CNC Prototyping, Rapid Injection Molding, and other
low volume manufacturing
needs. Our 20,000 square feet facilities provide a workplace for over 40 employees that includes 2 independent factories of Rapid Prototyping and
Rapid Tooling
. We help lots of customers to prototype their ideas and lunch the products into the market. Recently, we got some quotes from Norway clients, below is the details:
1. Hi, I'm looking for a quantity of 3, no surface finish, aluminium ± 0.005" tolerance is ok. there are (four M4) and one M3 Tap, please see images.
2. I would like to get pricing on both a cheap aluminum option as well as a high grade stainless option. Single sets at first for prototyping then around a batch of 100 or so at a time.
3. Hi there, I was looking to get a rough price for my manufacturing cost to design my own new product. Is this something you could help with?
4. Hi Sir, I am looking to manufacturing Battery Management System (BMS) housing in China. Please provide the quote for
rapid injection molding
based on attached files. The quantity at this step ( B samples) is about 100 pieces each. The material should be PC Lexan 940 or similar. Please provide the quote in RMB currency. Please let me know if you have any question.
5. I'm interested in having a prototype made in stainless steel. Units are in inches. I can send pics to aid in visual representation of finished product. Looking for one initially.
6. Hi We're working on a part that will need to be injection moulded. please find attached a STEP of one main component and two small additional parts. ideally i would like to get the two small parts in to the same tool as the largest part. I would be looking for injection moulding in light grey, in ABS or a ABS/PC. The first run after sampling would be between 500 and 1000pcs. Annual use of a similar volume. surface finish should be a fine spark finish on the outer surfaces of the largest part, the cores can have what ever finish is required. the small components are not seen and can have the simplest surface finish. I'm aware that there may be small draft angles missing from this part but i can rectify these later. could you please provide a quotation for these volumes? many thanks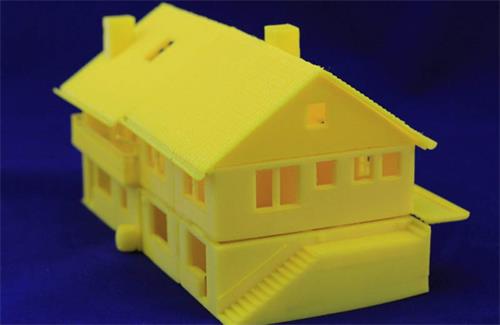 7. Hi, I would like to manufacture a hollow hexagonal tube with the outer diameter of 11.5mm and a through hexagonal hole with the diameter of 6.4mm with a tube length of 130mm. Is this shape possible with your equipment? If so; Can I please get a rough ball park quote for aluminium, stainless steel and titanium as well as price/ quantity breakdowns. Kind Regards
8. Hello, I am after a quote for a 3D file I wish to make. I require it in aluminium. Can I have a quote for bead blasting, anodizing and polishing finishes. 100 units. I look forward to hearing from you
9. Dear TeamRapid, We would like to have a quotation from you for both the prototype sample production and bulk production of a new product we're developing. As you can see on attached files, the final product is composed by 7 different parts, Here's the specs for CNC machining quote: Material: Aluminium (the cheapest one), Finish: Clear anodizing or color anodizing (please, give us a quotation for both options) number of pieces for prototype sample quotation. Please, give us your best offer and specify costs, terms of payment, shipping courier and all the details.
10. Hello and good day, I require the black pulley pictured on the shaft be machined to accept the splines on the shaft as pictured, I need just 2 pieces in the same material or similar. Can I send the parts for easier reference ? thankyou
11. The design is a made of 18 pieces and is a rough prototype for a toy robot product. The robot was 3d printed as a prototype. The next step is to work on the design further but first we would like an idea of how the robot design would be mass manufactured and what materials and methods will used.
TEAM Rapid is a
China rapid prototyping company
, we aim to help you reduce the risks involved in production and improve efficiency to meet your needs from the early prototype R & D to late mass production. We spare no effort to make sure you are satisfied with the quality, price and services! Want to find a best solution for your ongoing project? Contact us at
[email protected]
today and get a free quote.
Request A Quote