Quotes of Low Volume Production from Poland Clients
TEAM Rapid was established in Hong Kong, the factory is located in Zhongshan China, only 2 hours from Hong Kong. We are a company specialize in rapid prototyping, CNC Machining, Rapid Injection Molding, and other Low Volume Manufacturing needs. Our 20,000 square feet facilities provide a workplace for over 40 employees that includes 2 independent factories of Rapid Prototyping and Rapid tooling. We help lots of customers to prototype their ideas and lunch the products into the market. Recently, we got some quotes from Poland clients, below is the details:
1.
Low Volume Production
, 303 SS, Standard Finish, 2 Pieces
2. ABS Material I would like the quote with and with out gloss finish. 2000 units to start out but life of the mold can be longer.
3. 3D CAD drawing ABS or Polypropeline Black in color 100
4. Need 3 plastic molding for a bath bombs press machine. Not sure how to make drawings of what I need
5. I have three parts that I wish to get a quote for. Step files and PDF drawings for each part are in the attached ZIP file called parts. I would like a quantity of 1 for each part, with each part made with aluminum. Please let me know if any more information is needed. Thanks a lot!
6. 3D and 2D drawings of the two parts (PartA and PartB) that we need made are included in the attached zip file. Material: Oxygen-Free High thermal Conductivity (OFHC) Copper. The requirement of OFHC is absolutely essential for us. Surface finish: Top surface of PartA needs to be polished.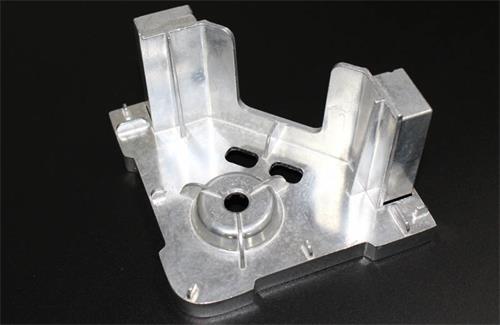 7. Hi, I'm sending you a file with the patent drawing. this needs to be make with PA66. Let me know if it can be done.
8. Plastic helmet soft ofr kids. with mouth covering
9. Need one part made out of 304 stainless steel.
10. Hello, What is your typical turn around time for sheet metal fabrication? Thank you
TEAM Rapid is a professional
Rapid Prototyping Company
. We aim to help you reduce the risks involved in production and improve efficiency to meet your needs from the early prototype R & D to late mass production. We spare no effort to make sure you are satisfied with the quality, price and services! Want to find a best solution for your ongoing project? Contact us at
[email protected]
today and get a free quote.
Request A Quote