Quotes of China Rapid Prototypes from France
TEAM Rapid was established in Hong Kong, the factory is located in Zhongshan China, only 2 hours from Hong Kong. We are a company specialize in rapid prototyping, CNC Machining, Rapid Injection Molding, and other low volume manufacturing needs. Our 20,000 square feet facilities provide a workplace for over 40 employees that includes 2 independent factories of
Rapid Prototyping
and Rapid tooling. We help lots of customers to prototype their ideas and lunch the products into the market. Recently, we got some quotes from France clients, below is the details:
1. I would like a quotation for the file in attachment. The material is aluminum 7075 for one piece. Please notify the tolerance. if it s possible an optional price for anodizing black. Thanks for your reply
2. Automotive application part n°241xxx are not related with temperature and can be in ABS. Black color. Visual item in vehicle. Other rotule and support submit temperature up to 110°C. Visual item in vehicle
3. Hi Dear, We need to 3D print SLS the attached filed
-QUANTITY : 12
-MATERIAL : SLS Nylon (PA 12 is ok)
-COLOR : white
-NO SURFACE FINISH
Can you send your price for this please. Thank you dear
4. Aluminium parts machined with raw finish. M3 thread and a central M8 x 100 is required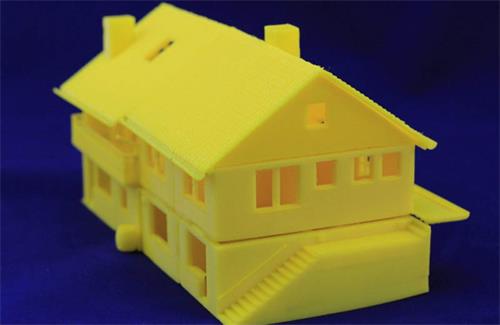 5. I make my best to explain the prototype in attachment file what can be the price for 2 set of game ? 1 set of game is 6 jumbo dice 6cm + one 5 cm All Full plastic. The most easier for production i think is to clip letters on the side and what can be the price production for 3000 and 5000 set of game including packaging game. Best regard
6. Bonjour, Je suis à la recherche d'un industriel capable de réaliser des pièces en injection plastique. La pièce a réaliser est un casque de moto qui ce dernier doit servir d'abat jour pour une lampe. Pour vous répondre à ce genre de demande ?
7. This is a small and simple plastic connector for construction industry (connexion of wood panels). We need a first batch of 500 pieces. Then we will produce 20000 to 30000 pieces /year. Delivery by express shipping (DHL). Material should be relilient : ABS or PP color : Black or Red
8. Hi, Can you do a quotation for 4 peace file. The material is alumunium of Stainless steel. Please find the 3D files. Thank you, Best regards
9.Would you be able to plastic injection mold a square pipe of 20 inches long? We are also looking to mass produce once we like the prototype provided.
10. I am looking for 25 pieces of the file I joined, in plastic, surface finish should be perfect on the flat surface but doesn't matter on the inside.
11. Looking for 1x1 angle frame , 304 stainless steel, welded corners 24" x 33" (Will send pictures or drawing later)
TEAM Rapid is a professional Rapid Prototype Tooling company. We aim to help you reduce the risks involved in production and improve efficiency to meet your needs from the early prototype R & D to late mass production. We spare no effort to make sure you are satisfied with the quality, price and services! Want to find a best solution for your ongoing project? Contact us at [email protected] today and get a free quote.
Request A Quote