One Of the Best Rapid Prototyping Services Company in China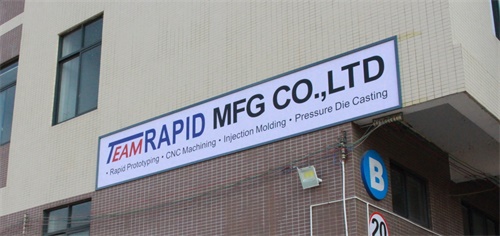 At TEAM Rapid, we specialize in producing high quality rapid prototypes at low cost. With a range of services and technologies, we are the perfect one-stop-shop for all your rapid prototyping needs. Our sales volume increases 20% every year starts from 2017, customers worldwide love our professional Rapid Prototyping Services. We expect to help more and more customers to realize their ideas into reality successfully! Contact us today to learn more about our rapid prototyping services.
Benefits Of Making a Rapid Prototype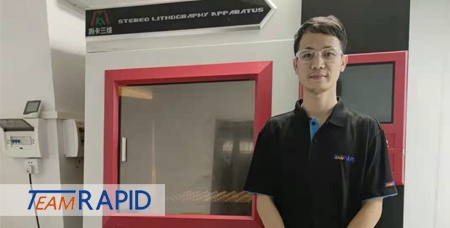 1. Have a physical model of your product to show your customers and investors.
2. Demonstrate your idea of product's appearance, features and dimensions clearly.
3. Market development with your product before production.
4. Identify and reduce design flaws to save time and money.
5. Improve and streamline the following production process.
6. Upgrade a multiple versions product in different colors and finishes.
Get ready to start your prototyping project? Email us at [email protected] now!

Our Advantages of Prototyping
As one of the best Rapid Prototyping Services Company in China, TEAM Rapid understands what your needs and can give you high quality prototypes at low cost.

1. Professional engineering supports starts from prototyping to volume production.
2. Multiple processes to make your prototypes cost effectively and rapidly.
3. Experienced technicians work carefully on every detail of your prototypes.
4. Excellent after-sales service to guarantee you get the prototypes timely and satisfied.


Our Prototyping Methods
TEAM Rapid always offers the best solution for our customers to get high quality prototypes at minimum cost. Contact us to learn more now!
| | | | | |
| --- | --- | --- | --- | --- |
| | CNC Machined Prototype | Polyurethane Castings | 3D Printing Prototype | Sheet Metal Prototype |
| Typical Order QTY: | 1-1000 PCS | 5-200 PCS | 1-200 PCS | 1-500 PCS |
| Available Materials: | Metals & Plastics | Plastic-like/Rubber-like Materials | Resins | Metals & Plastics |
| Typical Finishes: | Raw, Painted, Polished, Anodized | Painted, Polished, Blasted | Raw, Polished Smooth | Raw, Painted, Polished, Anodized |
| Advantages: | High accuracy &Quick turnaround | Very cost efficiency at small volume | Nearly no geometries limitation | Without investing much on tooling |
| Disadvantages: | With cutting limitations | Post finishes needed | May not strong enough | Some post machining needed |
| Main Factor of Cost: | Geometry, Material & Volume | Part size, Finish & Quantity | Part size & Weight | Geometry & Part size |
| Typical Lead Time: | 2-20 Calendar Days | 5-25 Calendar Days | 3-7 Calendar Days | 2-25 Calendar Days |
A Range of Materials and Finishes Available for Our Rapid Prototyping Services
Make your prototypes in specified materials by multiple processes. Customized Finish & Color, more choices to follow your heart!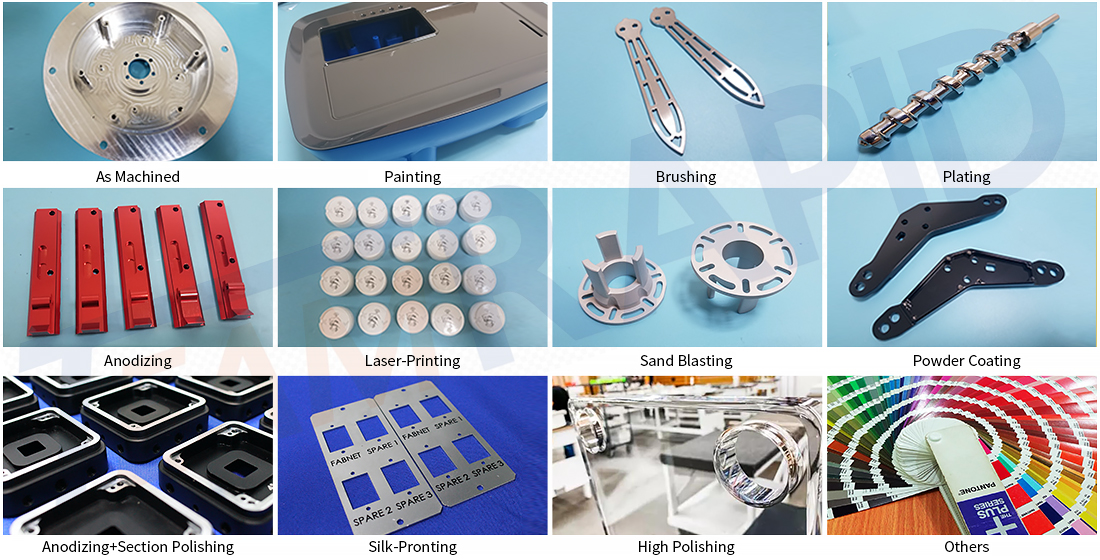 Moving From Rapid Prototyping to Volume Production
TEAM Rapid offers a range of solutions to help you moving from prototyping to production. CNC Machining, Injection Molding, Pressure Die Casting and Stamping are the main production processes at TEAM Rapid. Not matter for small volume or mass production, we can supply an ideal solution for bringing your new ideas to market on schedule. Talk to us at[email protected], see how we support your prototyping to production needs.