Vacuum Casting Lenz Cover Prototypes
The vacuum casting technique, which was first introduced in Europe during the 1960s, is a cost-effective way to develop plastic prototypes. It involves using vacuum casting to create plastic prototypes. This process is a fast and flexible way to produce high-quality prototypes and end-use parts. It can be commonly used for making prototypes and parts in low volumes. It involves pouring resin into a silicone molds(reused about 20 times) to create perfect copies of master patterns. These copies are commonly used in various ways, such as product development, functional testing, engineering test, and display models.
What Is Vacuum Casting?
Vacuum casting process is used for casting elastomers. It involves drawing any liquid material into the silicone mold under vacuum condition. This process can be used for creating intricate details as well as undercuts on the mold. It can also be utilized if the material used for making the mold is reinforced wire or fiber. The vacuum casting process is popularly used in rapid prototype making and low volume manufacturing nowadays.
How Does Vacuum Casting Work?
Vacuum casting follows a process which is used to make the final product. Here are the steps:
Have a high-quality master model
Having a high-quality master model is very important for the process of vacuum casting. This can be achieved by creating a model that is specific to the needs of the industrial part. Make sure that the model being used has the correct dimensions and looks. Also, make sure that the model prototype has no flaws.
Cure Process
The master model is then encapsulated in a 2-part silicone rubber mold. In order to ensure that the 2 parts stick well, we need to put the mold under high temperature. This process is done to make the mold durable and strong. The hollow space at the center of the mold allows the user to visualize the exact dimension of their product. After the mold is finished, it is filled with the material to make the product.
Filling The Resin
Fill the mold with the resin material that's compatible with the industrial material. The resin provides a unique and aesthetic appearance. After the mold is filled then placed in the vacuum chamber to prevent the air bubbles from forming. This step is performed to ensure that the final product will not damage.
Final Cured Process
The resin is heated in the oven to cure in high temperatures. The mold is then removed from the oven so that it can be reused in making more prototypes. After the prototype is finished, it is painted and decorated to make it look its best.
Applications of Vacuum Casting
Vacuum Casting is used in making bottles and tins in the food and beverage industry. It is also used in commercial products and household products.
Food and Beverages
Vacuum casting process can be used in the food and drinks industry to make plastic bottles and tins. It is commonly used in making these products work on a large scale, it is preferred in most of these industries.
Commercial Products
This process involves making commercial products that are used in packaging. Some of these include mobile cases, sunglasses, and food and drink bottles. This method creates employment for people who want to venture in the selling off some of these products.
Household Products
Some household products such as washing machines and food processing equipment are made through the vacuum casting process.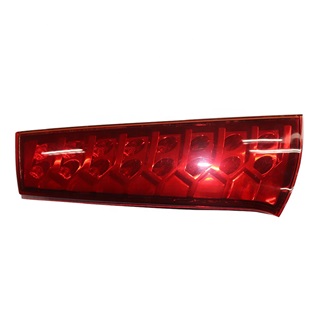 Lenz Cover Prototype

Project Details

:
| | | | |
| --- | --- | --- | --- |
| Unit Size: | 420*118.1*98mm | Business Type: | OEM |
| Material: | PC-Liked(PU) | MOQ: | 1 |
| Process: | Polyurethane Casting Service | Place of Origin: | Guangdong,China |
| Post Finish: | Deburr | Shipping Method: | By Express |
| Color: | Nature | File Format: | STP;IGS |
| Tolerance: | +/-0.1mm | Brand: | No |
| Order QTY: | 10 Unit | Customer: | Spain |
| Lead-Time: | 7 Calendar Days | | |
Supply Ability
Packaging & Delivery
Are you working on your next rapid manufacturing project? Contact our team at [email protected] for engineering supports.