Quotes of Rapid Prototype China from Luxembourg
TEAM Rapid is a company specialize in rapid prototyping, CNC Prototyping, Rapid Injection Molding, and other
low volume manufacturing
needs. Our 20,000 square feet facilities provide a workplace for over 40 employees that includes 2 independent factories of Rapid Prototyping and
Rapid Tooling
. We help lots of customers to prototype their ideas and lunch the products into the market. Recently, we got some quotes from South Sudan clients, below is the details:
1. I want to see how much this part will cost to produce. It is a 3d drawing. Material should be Aircraft grade Aluminium if possible. What would it cost to produce 1 or 10 pieces, is there a price difference?
2. Hello, I need a quotation for 200 pieces of P15-011-02. Best Regards
3. Hello, We would be interested in the production of ABS plastic and silicone rubber parts, and would like to get quotes for different types of molding. It is a new electronic product which is still in the prototyping and testing phase, but we are planning to move it into production soon. To begin with, we will need 10 to 20 units of each part from the silicone mold (depending on how many parts the mold can handle), but from the steel or aluminum mold we might need 300 units. Could you please give us a quote for aluminum. steel and vacuum silicone mold casting? Could you also please provide us with the tolerance that you can provide for these three types of molding (steel, aluminum and silicone vacuum)? Best regards
4. Hello, I require 20 sets of the file attached. One set contains 4 parts. To be made of aluminium. If you can think of any way to reduce the quotes down t make them more efficient please let me know and i can amend the file accordingly.
5. Hi, I am interested in vacuum casting. can you give me a quote? The piece count is 50 pieces of each part. Thank you
6. Im designing an internal case made of acrylic for a mood-light. It needs to be as transparent as possible so may need polishing post manufacture. Im just trying to gauge the cost of manufacturing up to 50 sets of these two parts per year.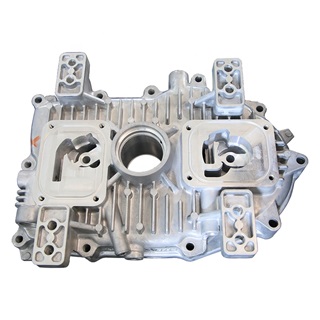 7. One molded knob for potentiometer in plastic, as appended document. Darker: 100 Lighter: 500 or the minimal quantities you can provide.
8. Can You help me to make my tree climbing apparatus.
9. Hi there, I was wondering on how much it would be to get 50 of each of these pipe job clubs made up, I want it so I can put the Phillips screw driver through the center of the clip and screw into job. Am happy to send over clips and screws and discuss more with you.
10. Extract design files from attachment. Please quote qty 100 of standoff, 25 of heat frame. Black anodize.
11. We are a startup company focusing on smartwatches among other sports products. Right now I would like a quote for the outer casing of our watch, I also have the files from our 3d printer. Best Regards
12. I need assistance with workable designs and prototyping of a consumer product
13. Material aluminium surface should be very smooth no other special requirements
14. Hi, I am looking for a simple NFC reader enclosure design and prototyping. Please contact me if you are interested. Thank you
15. Hi, I am looking to have a single prototype made. To clarify, the part is a custom replacement for the original part, and I'm looking to have it done as cheaply as possible. I prefer to have it made of metal so I would like quotes for both CNC and casting.
TEAM Rapid is a China rapid prototyping company, we aim to help you reduce the risks involved in production and improve efficiency to meet your needs from the early prototype R & D to late mass production. We spare no effort to make sure you are satisfied with the quality, price and services! Want to find a best solution for your ongoing project? Contact us at [email protected] today and get a free quote.
Request A Quote