L

ow

V

olume

M

anufacturing

S

trategies

for 3D P

rinting
TEAM Rapid, as a leading low volume manufacturer in China, we specialize in helping you to reduce initial investment and decrease risk to produce new product cost-effectively through low volume manufacturing strategies, 3D printing is one of the good solutions!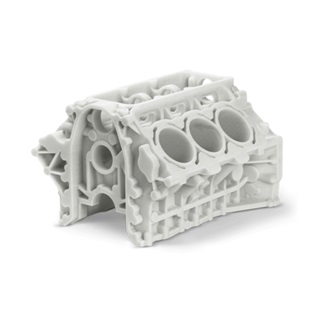 Benefits of Low Volume 3D Printing Manufacturing
Producing new products in mass production is challenging as it always high upfront investment in tooling. Market demands changes is also a financial risk. 3D printing eliminates the need of tooling that deduces upfront costs and inventory. 3D printing speed up the design and production cycle. It is flexible and allows manufacturers to implement Low Volume Manufacturing Strategies to make them competitive. As tooling must be build to produce products, low volume manufacturing is a process using conventional methods to take the upfront costs. During manufacturing, if the product changes, the design and tooling may need to go through additional cycle to make sure to get the better results. 3D printing machines used for prototyping can be used for production. 3D printing doe not request tooling. Many products with a wide range of materials can be produced on a single machine. With the help of 3D printing manufacturing can carry below low volume manufacturing strategies to avoid risk and reduce the cost.
High-mix, Low Manufacturing Production Available By 3D Printing
High-mix, low manufacturing manufacturing is a production method that products with low similar design or function are produced according to customers needs. Traditionally, the production is designed to produced a single to a small mix of part to lower the tooling costs. Mass production is the mainstream of production line that many single parts are made. During mass production, quality can be made uniform and the cost per unit can be reduced. In these years, life cycle of product and the market demand have been changed, demand of low-volume production is increasing used. High-mix, low volume production has its own advantages and disadvantages. the issues must be solved to improve the profits by using high-mix low volume production. As 3D printing does not request tooling. A single machine can manufacture the new products with various material. 3D printing enables a high mix of products to be produced in a line or at a site. Low volume manufacturers will spread their cost and risk across the broader product protfolio because of the flexibility. When manufacturers choose high-mix low volume production, they will face challenges. To meet customer need in different kinds of manufacturing industry, high-mix low volume manufacturing of a production with different specification is needed.
On-demanded Manufacturing Strategy Today
Just in time manufacturing help to reduce high inventory. Instead of manufacturing products in high volume, manufacturers will begin the production only when they get the confirmed orders from customers. This effective strategy relies on 3D Printing which produces several products with retooling time or costs. This strategy helps to avoid finances risk as the unsold inventory is locked. With just in time manufacturing, customers can adapt their product line to meet consumer need and manufacturers do not need to rely on big orders. Customers can launch their new product quicker than their competitors.
Low Volume 3D Printing Services at TEAM Rapid Manufacturing
Today, many manufacturers or factories are in the areas which have lower labor cost but limited infrastructure or natural disaster. 3D printing does not need expensive tooling which eliminate the manual work or assemble labor. A single 3D printed part can replace a product which is manufactured traditionally. As 3D printing's set up cost is low, it can be located in high cost area. Manufacturers can be more strategic in the area which is located to reduce the risk caused by external factors. 3D printing enables manufacturing close to customer need such as mass customization, quick turnaround time.
At TEAM Rapid, we will use a wide range of low volume manufacturing strategies to help customers. To learn more about our processes, contact us at [email protected] today.
More Information About 3D Printing & Low Volume Manufacturing
What is 3D Printing Process? Refer to the page : https://en.wikipedia.org/wiki/3D_printing_processes
Some discussions about low volume manufacturing at:
http://www.engineeringclicks.com/forum/threads/what-is-the-best-way-to-low-volume-production.4104/
Request A Quote