Stainless Steel Prototyping
TEAM Rapid is one of the trusted stainless steel prototype manufacturers. Stainless steel is commonly used in rapid prototyping and prototypes building in our factory. We build high quality customized stainless steel prototyping in low volume production run ranging from 1 to 500+ units.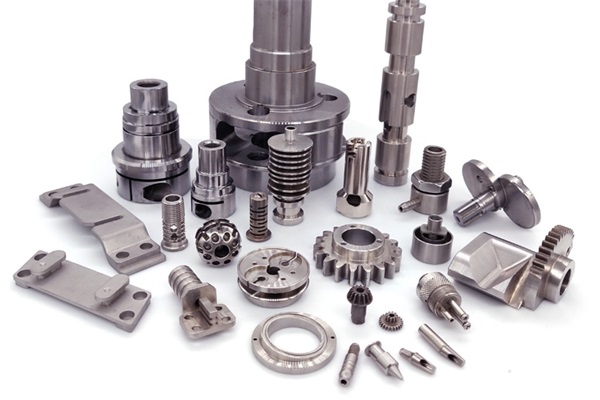 At TEAM Rapid, the two main prototyping technologies include CNC machining and investment casting. Stainless steel prototypes could be achieved by CNC machining methods. TEAM Rapid, we provide different types of stainless steel like 303, 304, 316, 316L, 17-4PH, 416, 420. Compared to aluminum alloy, stainless steel is harder. Machining stainless steels will take around 2 or 3 time longer than to machine than aluminum. If customers don't request special surface finish, we will keep the parts as machined finish. Our experienced team of engineers ensures high quality of surface and accuracy.
Investment casting is also called lost wax casting. It is a manufacturing technology to produce low or high volume stainless steel parts production. In some cases, investment casting is better than CNC machining when it comes to produce parts in complex shape, undercuts, curved internal features with thin wall thickness parts. When manufacturer produce large parts, investment casting is more suitable as CNC machining will take more time to do roughing and finishing. With investment casting, it help to save time and cost. At TEAM Rapid, there are many material options available, for example, titanium alloy, tool steel and mild steel and stainless steel alloy. We also offer additional surface treatment.
Putting customers first is always our aim. Our Stainless Steel Prototype Manufacturer team is able to develop and produce parts that meet and even exceed the quality and functional requirement which customers request. And our team will offer different options to reduce the cost and lead time during development and production process. No matter what requirements you have for your stainless steel prototype projects, our engineers are able to provide the best solution to meet your needs. Form prototyping, developing, CNC profiling, drilling, welding and assembly, we provide comprehensive service with guaranteed quality.
To learn more about TEAM Rapid's Stainless Steel Prototyping, or if you need help on your stainless steel prototyping projects, please contact us at sales@team'rapid'to'o'linng.com today.
Request A Quote