What Is Rapid Manufacturing?
Rapid manufacturing is using kinds of different methods and manufacturing process to do fast and flexible production for prototype and production products. Manufacturing process is controlled and monitored by machines with professional automation software which does not require any extra tools.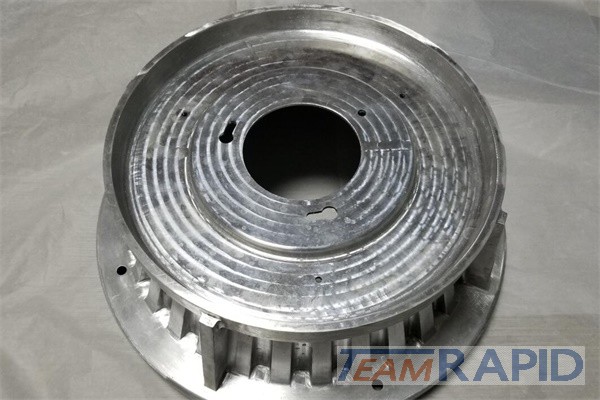 Team Rapid, one of the best rapid prototyping company, we would like to share CNC machining and sheet metal prototyping that are frequently used in rapid manufacturing with you.
In CNC machining, a part is produced using many controlled milling or drilling machine. This method is widely use when functional tests are needed on prototypes and when you have low-volume production in proper materials.
In sheet metal manufacturing, sheets are processed by cutting, folding or other processes which help to produce particular parts made of aluminum, steel or brass in different thicknesses, sizes, and shapes.
There are many materials could be used in rapid manufacturing such as plastic, metal, glass or ceramic and UV-curing sole-gel etc . Effective use of materials creates a wide range of options for companies to manufacture products quickly and exactly according to the existing specifications and at low costs.
Compared to rapid prototyping, Rapid Manufacturing doesn't produce models but end products that are used in real market. With the help of manufacturing processes like SLA, laser melting or selective laser sintering, products are produced directly from the CAD files. It is also possible to adjust the mechanical properties of the manufactured parts. And in this way, parts are be tested functionally.
TEAM Rapid is your experienced expert when it comes to developing prototypes. We have modern production facilities that enable us to manufacture individual pieces or small series of up to a few thousand parts. If you need any help on your rapid manufacturing or rapid prototyping business, or you would like to have a closer look at the rapid manufacturing or rapid prototyping processes, our professional team is always ready to help. Contact us now, rapid prototyping china, we will explain in detail what options you have with our technologies and provide the best solution for your next big projects!
Request A Quote