Metal CNC Machining

Service
TEAM Rapid provides metal CNC machining service for custom prototype, parts, no matter low or high volume production. Our capabilities allow us to manufacture functional metal parts in a short period of time. Precision mechanical process is ideal for prototyping, rapid production, low to high volume production. CNC machining allows a wide choice of material like aluminum, steel, stainless steel, brass and more.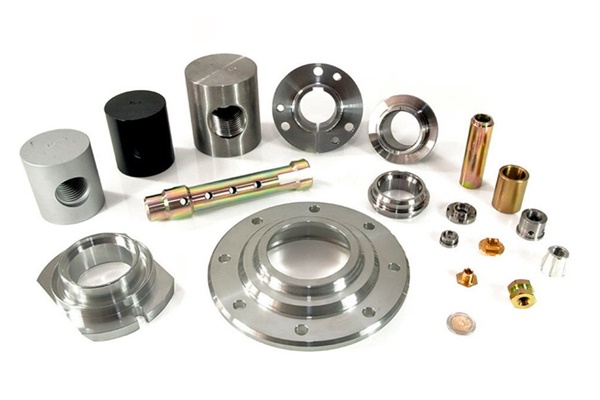 CNC machining is a subtractive manufacturing method that creates parts of the removal of material. CNC process is controlled by computer that translates the CAD into real-life machinery movements.
At TEAM Rapid, our 3-axis, 5-axis CNC machining machines and others advance equipment allow to deliver CNC machining parts fast. Our CNC machining services are available for both milling and turning.
Metal Machining CNC Service production cost is lower and time is shorter as metal machining does no t need tool or mold. CNC machines 3- or 5-axis are controlled digitally by a computer program which controls the 3D files. There are many good quality metal materials to meet finish and properties requirements. We are able to machine parts in small and large sizes. Our metal CNC parts surface finishing and surface treatment includes micro bead blasting (matt), polishing (polished-gloss), brushing, painting, galvanizing, anodizing, etc. We use state-of-the-art machinery to build CNC machining parts with tight tolerances.
CNC machining service is available for both milling and turning. CNC milling is used to produce high precision shaped parts. CNC turning is used to machining cylindrical parts. CNC production is a ideal way to get parts which are close to series parts. Compared to rapid prototyping, CNC machining is more efficient and faster when build parts in small quantity from 1 to 20 unit.CNC machining is also ideal for large parts.
CNC Machining China offers many benefits. It is quick removal of large amount of metal material. It is high accurate and repeatable. It allows low investments in tooling and preparation cost. It is fast turnaround. It is ideal for different types of substrates.
At TEAM Rapid, we work with a wide range of plastic and metal material like steel, aluminum, titanium, magnesium and more. We also provide customers with customized raw material as required.
Need assist on your metal CNC machining projects? Get a Machining Quote at Today!
Request A Quote