What are Rapid Tooling Services?
What is rapid tooling?
Rapid tooling services are the advanced production method which involves rapid prototyping techniques and traditional tooling to build a mold in a short time. Rapid tooling is intended to streamline the mold structure at low cost within a deadline. Rapid tooling is used in rapid injection molding when the low volume production is needed.
Rapid tooling services are known as prototype tooling or bridge tooling. Rapid tooling services is a fast and cost-effective way to produce low volume injection molding for a wide range of types of plastic parts. When the aluminum and steel mold have been made by rapid tooling process, it can be used as part of a molding process to produce multiple parts. Rapid tooling is used to built moldings for rapid prototyping in a short time. Rapid tooling is a bridge to gap before mass production.
During rapid tooling process, the molded parts are produced from CAD data. The molded parts are produced in a short time and at the best pricing range. Compared to the old manufacturing, rapid tooling method is more convenient and cost-effective. Rapid tooling is the most effective method to produce injection molded parts. In rapid tooling process, many cores and cavities share a same mold which lead to short lead time. Depends on customers' requirements and the manufacturers which produce molded parts, rapid tooling is also known as prototype mold or low volume production mold.
There are many designs according to different quantities. No matter your need low or high volume production, a rapid tooling manufacturer will meet your requirement. Normally, the life of tooling is around 100,000 shots. It also depends on the structure of the tooling.
Compared to other traditional mold producing methods,RapidToolingServices help us to save cost around 40% - 50% and time around 40% - 60%. To get the high-quality rapid tooling services, you have to find a professional rapid tooling which test product structure, tooling building ability and potential quality risk to meet your needs.
If you want to launch your new product to the market as soon as possible, rapid prototyping is a great option to make your parts ready for market testing. Manufacturing industry has involved many innovations and many rapid prototyping methods help design team in development stage. Rapid tooling is great method to produce parts fast to test and validate before running into mass production tooling.
AtTEAM Rapid, we use our experience, engineering capabilities and modern technologies to make rapid tooling solutions with high quality for prototypes and low volume runs. Our team of engineers work closely with every customer to make sure we create great solutions. We are well equipped to deal with rapid tooling and mass production mold producing requirements. If you want to begin your rapid tooling projects, or want to learn more about our rapid tooling solutions, contact us today.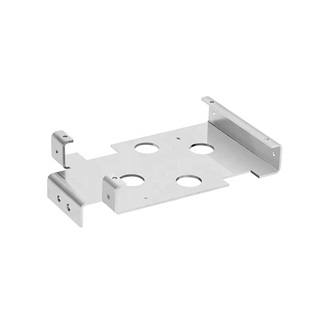 What are the applications of rapid tooling?
There are a lot of applications of rapid tooling. Rapid tooling helps to create metallic and non-metallic mold. It produces casting shapes and cores. It can produce electrodes for EDM, produce stamps, hybrid patterns for casting and more. All these things can be produced at a low cost and in a time effective way. So, with rapid tooling services, you are able to launch your products to the market soon.
How do rapid tooling services work?
In rapid tooling process, the raw melted plastic is injected in to the mold. Then, it cools and hardens to turn the end parts. When the parts have cooled, they can be removed and the process finishes.
Rapid tooling process involves to produce a mold with aluminum or steel, a stocked mold bas and hand load inserts. Rapid tooling is an ideal method to fulfill low volume order, product evaluations, and design. Traditional tooling is always expensive for low volume order. At TEAM Rapid, our rapid tooling services are a cost-effective, low-volume alternative in situation when large volume of parts will be needed.
Why Rapid tooling services are widely used?
l Compared to traditional mold, rapid tooling reduces production cost and lead time. Rapid tooling is the cost-effective production method to produce an order of 100-200 parts which is too many for 3D printing, CNC machining, urethane casting but not enough for mass production tooling.
l Rapid tooling offers many different surface finishes which include texturing, polishing, sandblasting, smooth, glossy and more. And the further finishing processes include paining, chroming, and screen printing can be applied to the rapid tooling.
l Rapid tooling services allow to customize the tooling as per design and keeps the color constancy.
l Materials which are available for injection molding can asl be molded by rapid tooling.
l From prototype mold, high quality molds can be produced which are close to mass production or exactly match the end production level.
What are the advantages of rapid tooling?
l Rapid tooling is a fast process. Rapid tooling offer fast results. The transition between product development and production is short.
l Rapid tooling can be customization. Rapid tooling services allow advanced customization of the mold.
l Rapid tooling is proof of testing. Rapid prototyping turns the design to real products. It allows quick production of tooling which need design changes and improvements.
l Rapid tooling's fast production and accuracy lead to efficiency. It offers a quicker introduction to the market than other production methods.
l The cost of rapid tooling is competitive. It is an affordable manufacturing process.
Why choose TEAM Rapid for Rapid tooling?
1, Our professional team of engineers combine our rich experience with advanced equipment to maximize speed and quality for our custom rapid tooling services. Our lead time is around 15 to 25 days to deliver tools with mass production quality.
2, We offer one contact widow to communicate with customers for their projects from start to finish which will avoid misunderstanding. Just send us your CAD file simply, our team will finish the test.
3, We don't require a minimum order or minimum dollar value. We will offer instant free quote in 24 hours or less in almost all cases.
4, Each or our project with material testing to make sure the quality of all the materials we use meet customers' requirement. We use advanced equipment such as multi-axis CN mills, grinders, EDM machines and more to ensure our rapid tooling services make customers satisfied.
5, We aim to produce the best products. We are proud of ourselves to provide design for manufacturing support with each project if needed. If customers are not able to visit our factory, we will send them detailed videos showing how to produce their products.
Request free rapid tooling quote
Contact us today to get a free quote for your rapid tooling projects. We will contact you directly to make sure you have received and understand all details of your inquires and will answer your any questions you may have.
Request A Quote