Quotes of China Rapid Prototyping from Greece
TEAM Rapid was established in Hong Kong, the factory is located in Zhongshan China, only 2 hours from Hong Kong. We are a company specialize in rapid prototyping,
CNC Prototyping
, Rapid Injection Molding, and other low volume manufacturing needs. Our 20,000 square feet facilities provide a workplace for over 40 employees that includes 2 independent factories of
Rapid Prototyping
and Rapid tooling. We help lots of customers to prototype their ideas and lunch the products into the market. Recently, we got some quotes from Greececlients, below is the details:
1. Hello the object has two parts , the preffered material is ACETAL , the dimension tolerance its no critical (~0.1mm). The quantity is one piece (set) , but also i'd like to tell me the price for ten sets or more. Thank you very much
2. Hi, We would like to have a support for our optical setup. It's should be in aluminum 7075 Black anodized. Quantity : 2 (each file) Regards
3. All components shall be the same material. We are looking for a high impact ABS for all of the components. The finish is standard matte finish. A0415000, QTY 5 A0415100, Qty 5 A0420800, QTY 5 A0453000, QTY 10
4. Please find attached outline CAD for the parts we are looking to make. We would like to know the cost of the tooling for them, and guide prices for production. Assume that the volume of each part starts at 500 per batch, then 1,000 and 5,000. – All components in aluminium. Any questions, please let me know?
5. CNC Lathe Turned part made from 6061-T6. Tolerance +-.001" on all surfaces except the length of the rod which is +-.010". Surface finish of roughly 3.2um or better. Qty of 5. Solidworks Model attached.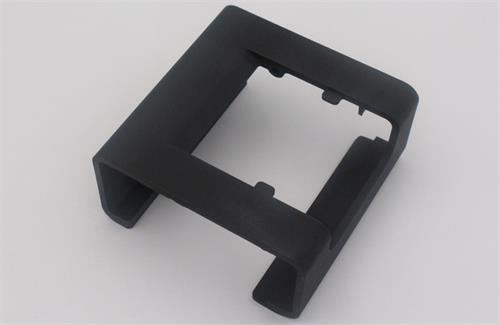 6. This is one support for an office robot. It will be made of 6061 Aluminum, and has the dimensions 3.85"x5.15"x5.55". This support is one of several that need to be manufactured.
7. Hi I'm interested in the price for 1 and for 10 pieces of the part shown in the attachement for reference. The part should be made of a "cheap" aluminum (2mm plate) and the tolerance should be ideally +-0.2mm (up to +-0.5mm). As "Finish" just "deburr". I hope the Best regards
8. I'm in the market for a heart shaped plastic or aluminium hollow . I like a 10mm edge on the inside of hollow part on front and back. Need in white / cream coulor with a smooth finish. I attach and image to give you a idea. Is this some thing you can help with ? Thanks
9. Hi, I would like to know how much a single pieces, 5 pieces or 10 pieces are including shipping. Material: Aluminum. Greetings
TEAM Rapid is a professional
Rapid Prototype Tooling
company. We aim to help you reduce the risks involved in production and improve efficiency to meet your needs from the early prototype R & D to late mass production. We spare no effort to make sure you are satisfied with the quality, price and services! Want to find a best solution for your ongoing project? Contact us at
[email protected]
today and get a free quote.
Request A Quote