Low Volume Manufacturing
Rapid prototyping process includes 3D printing, polyurethane vacuum, and CNC machining. Rapid prototyping is an easy way method to simulate the application closely for the end products for designers and engineers because there are many finishes and materials are available.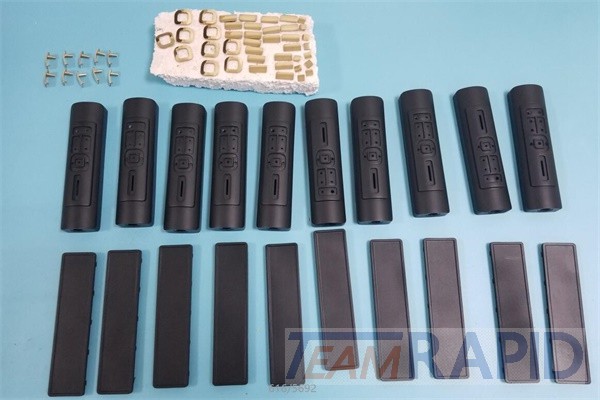 TEAM Rapid is one stop when comes to needs like rapid prototyping and low volume manufacturing. We provide Rapid Prototyping Service to customers around the world. Our high quality products and excellent rapid prototyping service earn satisfaction from customers. We aim to service our customer through product that lower cost but are of best quality. Our professional engineering team has great experience when it comes to manufacturing. We usually review the parts when we receive 3D CAD files from customers. And then start to verify the products manufacturability. We suggest the best prototype to customers which based our team's knowledge and experience. The prototype will meet client's initial budget and quality expectations. We have unparalleled expertise and can provide high quality and repeatability for each part. Based on your project objectives and expectations, we offer the best way for low-volume manufacturing. We provide cost-effective and rational suggestions from design, materials, production process, and manufacture.
Low Volume Manufacturing is usually used when production order is 100 to 100K parts. Compared with many risks and large-scale commercialization, small batch manufacturing reduces risk. It allows flexible design, short product launch time and lower production cost. Low-volume manufacturing solutions benefit from design to manufacturing, to supply chains and consumers.
With the increasing speed of manufacturing parts, CNC machining and 3D printing is becoming more and more important in the field of low-volume manufacturing. Vacuum casting is also a good choice for low-volume manufacturing and a relatively low-cost option. Whether your low-volume manufacturing needs are 50 parts or 50,000 parts, TEAM Rapid can meet your needs with high quality.
When you consider low-volume manufacturing, don't consider increasing product development time and cost. Just think about faster design validation which leads to earlier revenue funding, provides funds for improved design, and winning mass market penetration. Low volume manufacturing minimizes the capital risk of your important projects. For more information, contact TEAM Rapid at [email protected] today!
Request A Quote