-
Rapid Prototyping
Prototypes offer chance to product designers and engineers to test product design, function and performance quickly and find potential problems to improve the end products before running into mass production. Prototyping is a way to allow product team to get real market feedback without spending high product development cost on unproven and untested design. At TEAM Rapid, we use the most innovative rapid prototyping and machining techniques to create prototype models.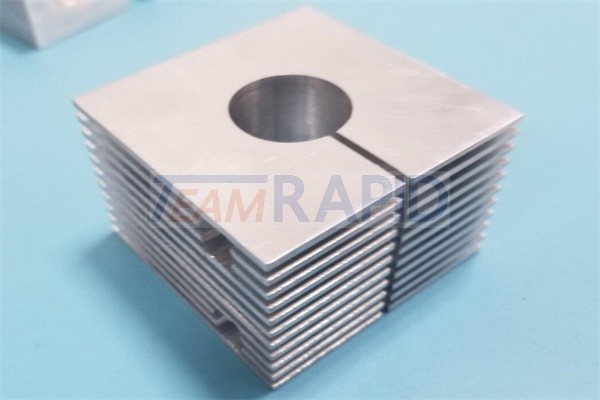 Rapid prototyping is the group of technology to create models and physicals parts quickly by using three-dimensional computer-aided design (CAD) data. Additive manufacturing is ideal for prototyping. It does not require tooling and can create parts matching various materials made with traditional manufacturing methods. 3D printing enables engineers and designers to get physical prototypes quickly. It takes even one day to create prototypes of design, size, shapes or assembly based on the testing results and analysis from real market. And rapid prototyping help manufacturers to put their products into marker faster than their competitions.
Rapid prototyping techniques offer multiple benefits. Rapid Prototyping helps manufacturers to turn idea and concept into reality and validate the stages before mass production. With rapid prototyping, designers and engineers will prototypes from CAD data quicker and execute fast version of their design based on testing results and feedback from real market. Rapid prototyping offers fast and effective communication of design or concept ideas. It allows effective validation of design fit, form and function and flexible design. And less production errors will happens with the help of rapid prototyping.
TEAM Rapid is one of a leading manufacturer in industry that offers rapid prototyping services. We turn customers' CAD files and design ideas to real lift by using FDM and other rapid prototyping techniques. We specialize in prototypes and low volume parts manufacturing. Our state-of-the-art rapid prototyping technology allows to producing high quality parts at the most competitive cost. With our manufacturing background, we are able to provide solutions and options to overcome most common manufacturing problems. To learn more about TEAM Rapid prototyping services and discover how we bring your CAD files and design ideas to life, contact us at [email protected] today!