High Volume CNC Machining
TEAM Rapid is a leading supplier that provides high volume CNC machining components to a wide range of advanced industries - hydraulics, electronics, aerospace, plumbing, agricultural, automotive, construction, medical, oil and gas and more. Our high volume CNC machining capability allows us to produce high volume CNC machining parts at quantities of 1,000 pieces at remarkable cycle time and efficiencies which meet customers' specifications exactly. We have full in-house tool making capability including CNC tooling grinding and wire EDM technology. Our facility allows a wide varieties of secondary operations like ID, OD grinding, blasting, tumbling, lapping and more. Our strong team of manufacturing and automation engineers is dedicated to make sure all CNC machining parts include the tightest tolerances, best finishes, detailed dimensions and great consistency. Our skilled technicians will carry out quality assurance verifications during the whole manufacturing process to ensure the end machined components are of the best quality.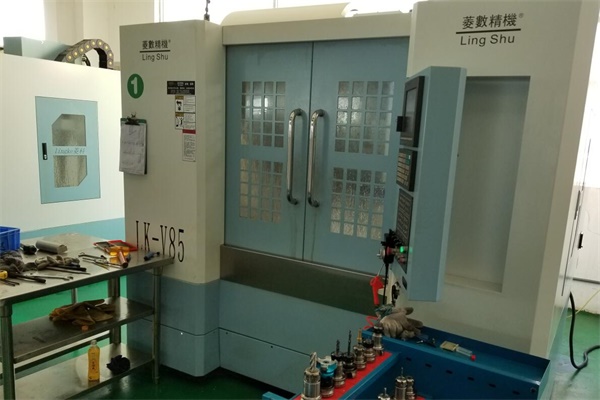 Our CNC machining server personalized customer make-to-order parts and components. We provide turning, milling, drilling, tapping, and grinding for a wide range type of material including alloy steel, aluminum, brass, bronze, copper, plastic, stainless steel and more. We have more than 10 years experience offering high quality precision CNC machined parts for a variety of industries and application. Our capabilities includes automated computer numerical control machining, live tooling capabilities, quality machined parts to rigorous specifications, exceptional tolerances, production capacity of 1-100,000 units. Fast turnaround time.
Our high volume machining system allows fast speed, power and flexibility. We are able to cut intricate shapes seamlessly, reduce secondary processes, minimized manual labor, work with both tubular and stock, maintain tolerances. Get us involved early and we will help all our customers to spend their money wisely.
At TEAM Rapid, we are proud to supply the reliable, long-lasting machined parts in the industry, no matter how unusual or complex. Our experienced CNC machinists can help bring your design to life, working with you throughout every step of the process. For more information about our High Volume CNC Machining capabilities, please contact us at [email protected] or request a free quote and let us to it.
Request A Quote