Rapid Tooling Applications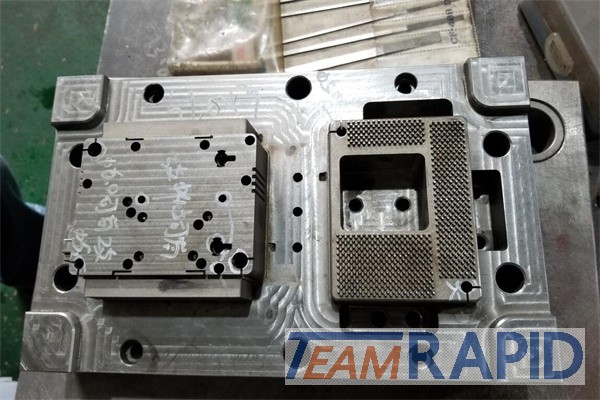 "Time to market" is an important factor in competitive technology. This factor includes the whole product design cycle from concept to product design to prototype to manufacturing process design to actual implementation. Prototyping is one of the important step to finalize a product which helps in conceptualization of a design. So, we use the method of Rapid Prototyping for the design and development of small prototypes or models of large items to check for mistakes before running into mass production.
Rapid Prototyping involves automated fabrication of complex shapes from CAD data using a layer-by-layer principle. These 3D printers allow designers to create prototypes of their designs fast, rather than just 2D pictures.
Rapid technology reduces time required from conception to market. It enhances and improves product development while at the same time reducing costs due to major breakthrough in manufacturing. Therefore, RP technologies are successfully used by a wide range of industry like aerospace, automobile, jewelry, coin making, saddletrees etc. Rapid Tooling Applications list as below:
In medical field - Rapid prototyping is used for diagnosis, surgery planning and for design and manufacture of the custom implants and also the model of skull. The 3D CAD and CAM are used for design and development of new products. It shortens the time to market and helps further in research.
In Mechanical Engineering - Rapid Prototyping is widely used to form and fit large mechanical models. It provides ease in analysis and identify points of stress concentration. It is often used as a proof of concept and visualizing the object.
In Electrical appliances- The house holding electrical appliances are mainly produced by rapid prototyping technology. Rapid prototyping technology is useful in manufacturing electrical items.
In textile - The Rapid prototyping technology are widely used in textile industries. The complex contour profile dresses are designed in the 3D model.
In architectural Interior design - Rapid prototyping technology plays an important role in architectural interior design like stature, wall mountings and toys.
In Footwear - Rapid prototyping technology help to design human comfort footwear. This type of footwear has light weight and stronger than the conventional model. And the complex design of footwear developed by rapid prototyping models without any fastener. The reliability is very high compared with conventional model.
It is also used in crafts, arts and Reverse Engineering applications, Short Production Runs and Rapid Tooling.
TEAM Rapid, as a leading rapid prototyping company, we offer rapid prototyping services, contact us at [email protected] if you need help on rapid prototyping projects.
Request A Quote