Plastic Injection Molding Services at TEAM Rapid China
Injection molding is the most common method of plastic parts manufacturing. There are various molded parts manufactured by injection molding process ranging from small components such as mobile phone component to car panels. Plastic molding process allows to manufacturing production batch quantity in low volume to millions. Dimensional stability, color and gloss are the important.
In injection molding process, raw material is injected into a mold by high pressure to get the desired shape. Plastic material in granular or powder form is fed by gravity from a hopper into a heated barrel with a screw. When the plastic material is moved forward in the barrel, the granules are mixed and melted. In plasticizing process, the molten material is injected in to the mold by high pressure. As for thermoplastic materials, the melt has to be cooled in the mold to make sure the dimensional stability. When the part is completely cool, the mold is open and the part is ejected.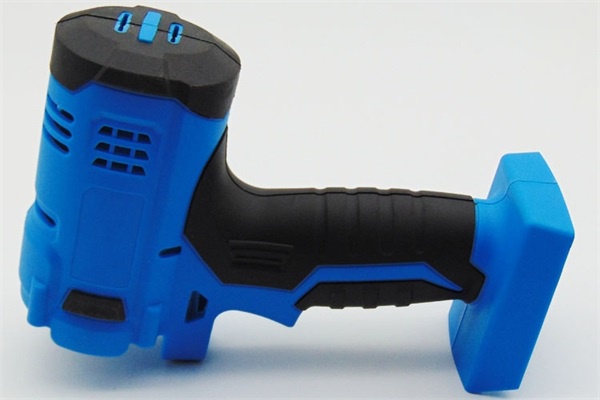 When it comes to make injection molding plastics, there are various options available in industry which includes crystalline plastics, amorphous plastics, imidized plastics, polyethylene, polypropylene, ABS, POM and PS. Choosing the suitable injection molding plastic for custom injection molding project is important. Plastic materials look and perform differently according to their characteristic. Material properties like durability, flexibility, performance, texture, density and color must be consider based on plastic applications and functionality. The cost of plastic depends on the size of the mold, complexity of the design and the number of the cavities of the mold. Initial plastic injection molding cost may be high but the cost per piece is low relatively. The overall price decreases as the quantity increases.
At TEAM Rapid, our custom plastic molding process begins from our online quote system. We provide the custom mold and injection mold plastic part at the most competitive prices. We provide multiple options for Injection Molding Services according on expected production cycles and warranty. We often use steel to make plastic molds as steel mold is durable and have ability to injection plastic mold complex parts. There are various types of steel available for a mold for plastic. And we also use other type of steel depending on the requirements and situation. We are always to help customer no matter they need a plastic injection manufacturer to build mold to produce plastic parts or want an export mold to produce plastic part in they own factories.
We are dedicated throughout our advanced production process to create the best custom plastic injection molded parts quickly and efficiently while maintaining customers' requirements or standards. As a leading plastic injection manufacturer, our mold makers have been build custom plastic injection molds with high quality Injection Mold Parts and producing precise plastic parts for global customers in industries such as fitness, warehousing, agricultural, garden care, manufacturing and distribution. We have been molding plastic parts for decades. Our team of experienced mold makers uses the most advanced CAD programs, 3D prototyping and testing programs to help customers to build parts which meet requirements exactly. Our facility, personnel and equipment satisfy production need no matter customers need high volume or short lead time. Our experienced team understands customers' need, we help every customers to find the most suitable solution for their plastic injection molding necessities. If you need the best plastic molded parts, contact our injection mold maker team at [email protected] for a quote on our services today.
We have offered quality plastic Injection Molding Services for decades. Our precise molding process provides accurate plastic molded parts. We have automated systems, temperature-controlled machines, assembly robots and molding machinery. We use the highest accuracy equipment to make sure plastic molded parts perform precisely as desired. Contact us by calling at +86 8850 8730 or go ahead and request an instant quote for your plastic injection molded projects!
Request A Quote