Low-volume Manufacturing Services
Low Volume Manufacturing is a fast manufacturing technique for low quantity production before the actual mass production begins. The manufactured objects are either printed with the finally desired, or with equivalent printing material. The printed objects can be used to eliminate possible weak points before large investments. Low-volume manufacturing can be done by CNC machining, 3D printing, vacuum and rapid tooling. Low-volume acts as a bridge and it is a supplement from prototype to mass production. TEAM Rapid is a trusted company offers low-volume manufacturing services. We have rich experiences and provide high quality parts on time. We always provide cost-effective method from design, material choosing, tooling building to product production.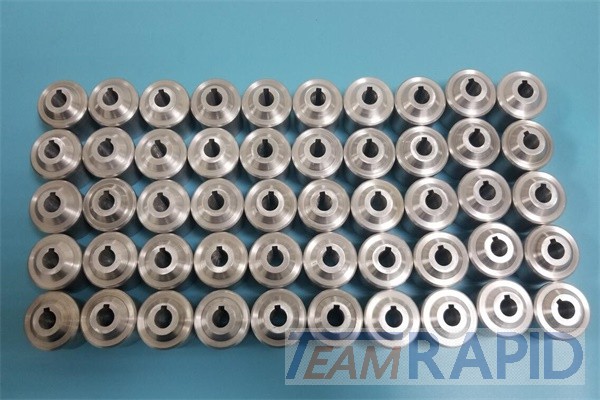 Low Volume is a method that serves all industries that manufacture plastic parts with injection techniques. It can help to minimize the molding time to produce parts faster, fulfill pre-mass production with real material, or produce end parts at low quantities. Compared to conventional methods, molding costs are much lower. Today, people expect more customized and diversified products than before. Flexible innovation and time-to-market are critical. Low-volume manufacturing involves the production quantity range of 100 to 100k parts. Low-volume manufacturing reduces risks, make design more flexible, shorten product launch time and save production costs. It benefit from design to manufacturing, to supply chains and consumers.
CNC machining acts an important role in customized machining of plastic and metal parts. It is also a good evaluation solution for low manufacturing. As a professional company for CNC machining, TEAM Rapid manufacture high-quality precision machining parts. Advanced equipment and our unparalleled knowledge and experience allow us to provide a huge advantage in low-volume manufacturing. W offer one stop service all low-volume manufacturing projects. We provide you with material and quantity of low-volume manufacturing services whether customers need production-grade plastics, various metals or custom-made aluminum parts.
Application of low-volume manufacturing includes production level approaches to matching function prototypes with final product, pre-production parts for validation testing, pioneer for injection molding production, high quality customized products and fast parts machining. Advantages of low-volume manufacturing includes save time and money, experience projects on a physical level very early, communicate projects effectively, because it helps clients and partners to visualize, minimizes first investments for one-time production and marketing can start before mass production.
TEAM Rapid provides one-stop Low-volume Manufacturing Services. With years of manufacturing experience, our experts offer the best solution for all your rapid manufacturing needs. If you need helps on your low-volume manufacturing projects, contact us at [email protected] for a free quote.
Request A Quote