Quotes of China Rapid Prototype from New Zealand
TEAM Rapid is a company specialize in rapid prototyping, CNC Prototyping, Rapid Injection Molding, and other
low volume manufacturing
needs. Our 20,000 square feet facilities provide a workplace for over 40 employees that includes 2 independent factories of Rapid Prototyping and
Rapid Tooling
. We help lots of customers to prototype their ideas and lunch the products into the market. Recently, we got some quotes from
Brazil
clients, below is the details:
1. 10pcs x Common Body, 5pcs x IR Tip, 5pcs x RH Tip, Material: Aluminum, Finish: Black Matte Anodize
2. Hello Attached is my basic dimensions and colour. I would have a minimum order or 2000 units with more to follow should it be successful. Important details are the plastic should be durable and shatterproof/waterproof with the ability to open and close the lid. Also i would like to ask would you also be able to provide the mirror inside the lid. The mirror should be removable and not be made of anything that can shatter . Kind regards
3. Handle for a coffee tamper. I need these handles made from Black Acetal plastic and the smaller one is a bush which is also made from Black Acetal plastic. I am after 100 of each of these as soon as possible please
4. Hi, I would like a quote please for the manufacture of the two components attached. Machined in 7000 series aluminium with a tolerance of +/- 0.02mm
5. Can I please request a quote for: 1 x piece of each item 5 x pieces of each item 10 x pieces of each item Please include shipping costs to the address provided and lead time for completion. Please refer to the attached .zip file. The part names are labelled. The material required and the finish type required is in the file name. Please use medium to high quality materials. I will leave the process and materials to your discretion. I look forward to your response.
6. I have a 3d in age part can you make a mold from it plastic
7. I need this part done in brass and stainless steel with +-0.001 tolerance
8. Hello can you please quote 25 pieces using white delrin (acetal copolymer) in cnc machine process.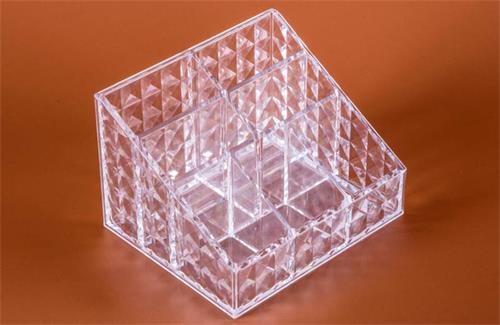 9. Hi there, How's it going? I saw that you do CNC machined polypropylene living hinge parts - I was interested in a simple order of 2 of these parts. I've separated the bulk of the part so that it can be 3D printed, then could be CNC machined and fastened with nuts and bolts. I've got a STEP file and (partially completed) drawing PDF attached for the part in question. Please feel free to get in touch if you have any questions or concerns. I look forward to speaking with you then. Thanks!
10. 2 x metal prototype components constructed out of steel (type 1010-1018 or stainless 430 ) required. The parts requires a gold passivated finish I have the image, see attached. The diameter is 137mm. I require you to tell the preferred CAD format so that my CAD designer can give me the appropriate file to send to you.
11. One piece solid wood
CNC machined part
. Ideally beachwood, with finished surfaces
12. I have a quote from another CNC company for two parts (quantity for each part is 130). I would like to know if you can offer a better price. To what email should I send the CAD files.
13. The attached item must be produced according to the tolerances outlined on the attached pdf. We require this item within 3 business days. Many Thanks
14. Hi! I'm working on a prototype and need this part to be CNC cut from a lightweight aluminium material. I'm looking to order 4x of this part for starters for our prototype. Best regards
15. Attached 3D-STEP file is a filter mount in 6061aluminium. Good machined finish only. We require quotation for 50 pieces.
TEAM Rapid is a
China rapid prototyping
company, we aim to help you reduce the risks involved in production and improve efficiency to meet your needs from the early prototype R & D to late mass production. We spare no effort to make sure you are satisfied with the quality, price and services! Want to find a best solution for your ongoing project? Contact us at
[email protected]
today and get a free quote.
Request A Quote